Posted Mon 31 May 2021 in garden
You can compare with last year.
This is Tulip 'Little beauty', I also have 'Little princess' which is similar but more orange.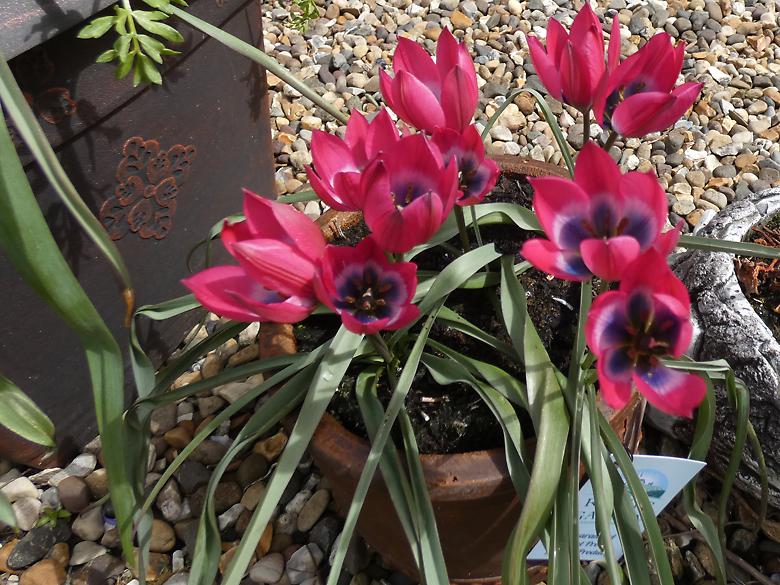 Several Teasel seeded, this is their second year so they will be flowering.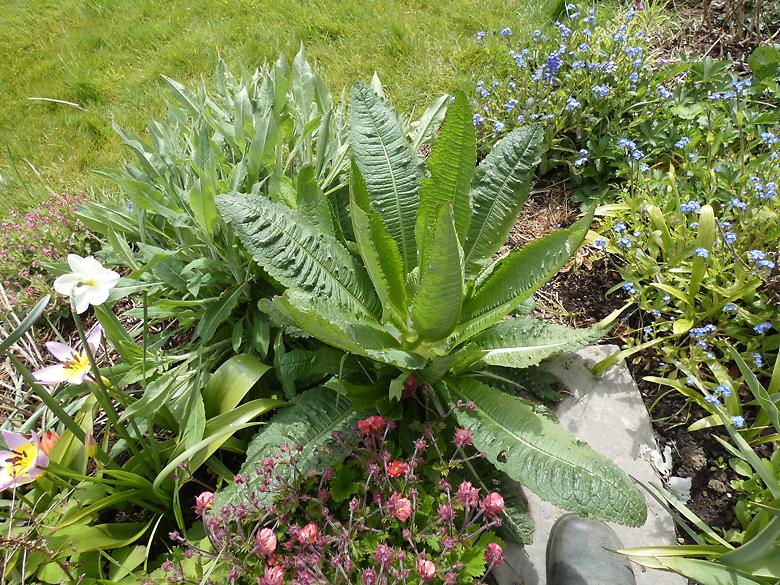 These tulips have done very well and are increasing in number. They are called Tulip 'Ballade'.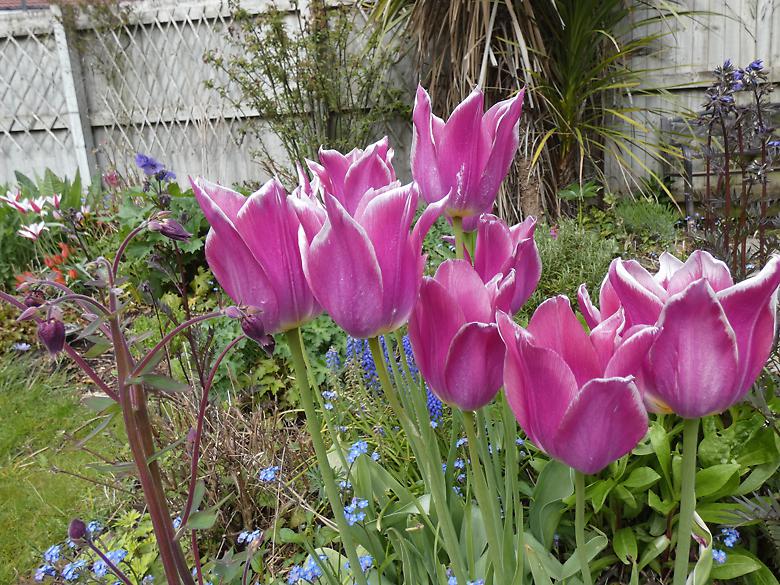 I like Tiarella but they don't do too well, great flowers the first year, and then less so. This latest one is Tiarella 'Iron butterfly' flowering well in its first year...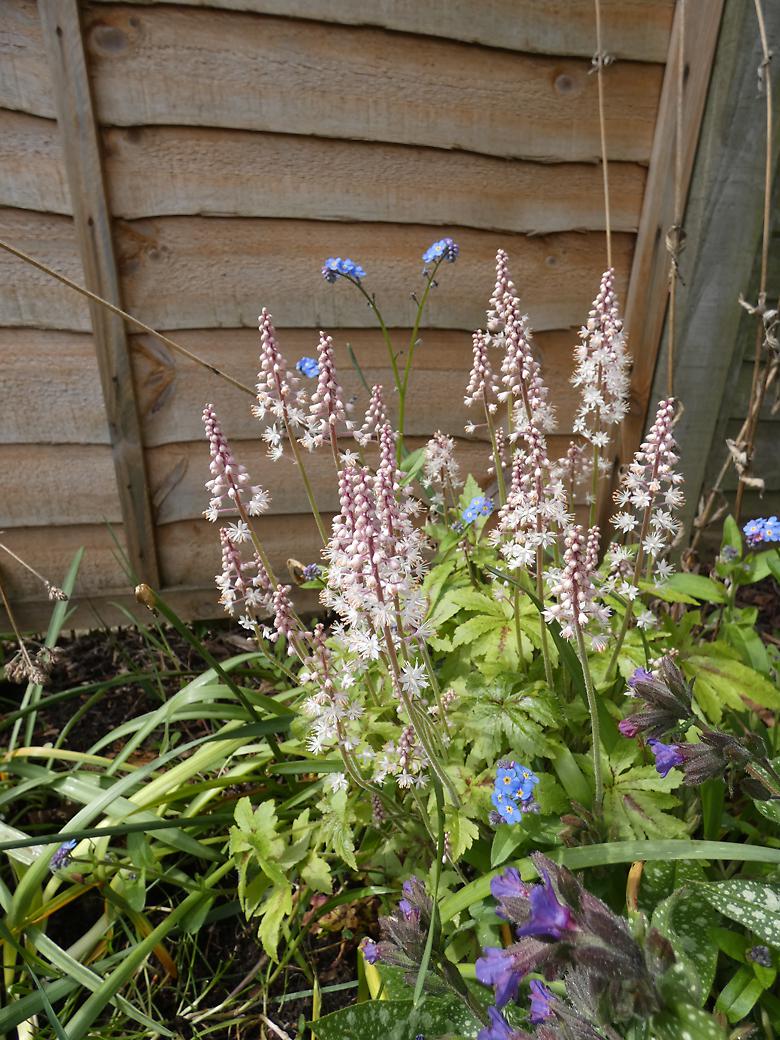 A bluebell, I planted many but I remove any that don't have the drooping habit, so there are not many left.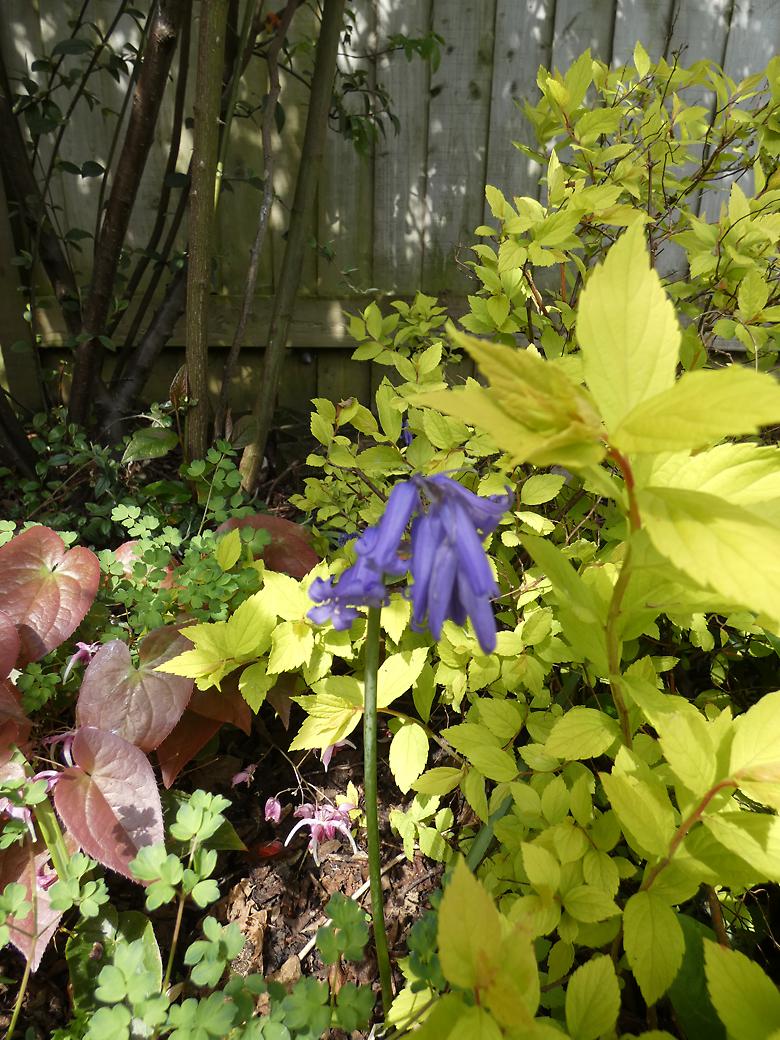 The geums are all flowering, this one is Geum 'Pink pettycoats'.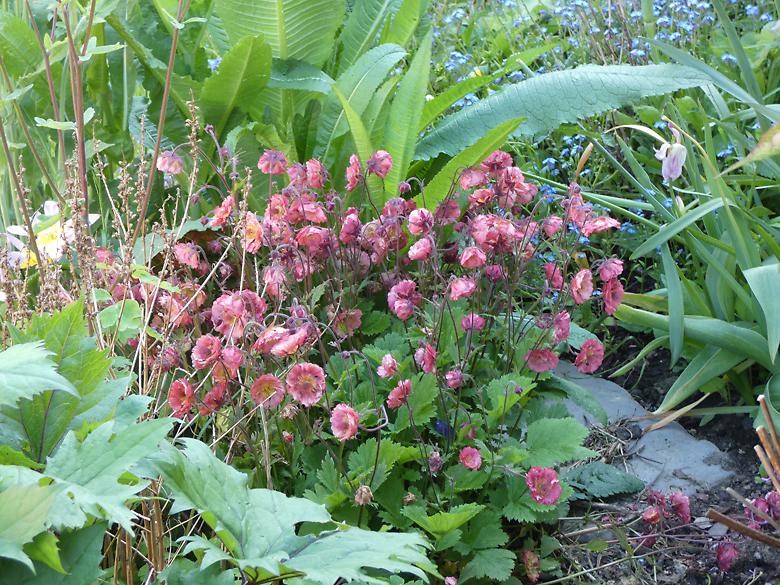 This Polemonium yezonense 'Bressingham Purple' has recovered from its brush with death when it was just about an inch of root and stem.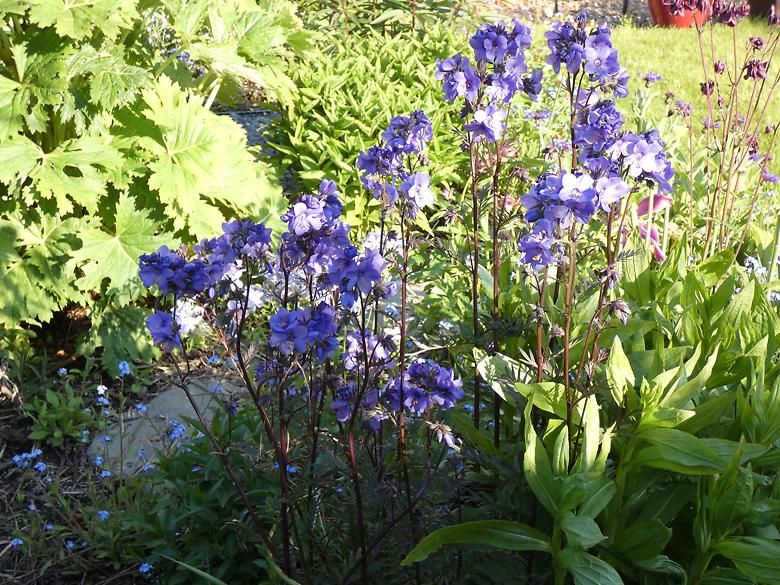 Click to read more or comment
---