End of April round up
Posted Fri 30 April 2021 in garden
You can compare with last year.
Its the month of Tulips and Primroses and not much else. It was a pretty cold month which has held everything back I think.
Tulips
These are a mixture of 'Orange Brilliant' and 'Cape cod' tulips. Both from 2018, so they have survived reasonably well in this location. Some that were planted by the side of the house have just about all gone now.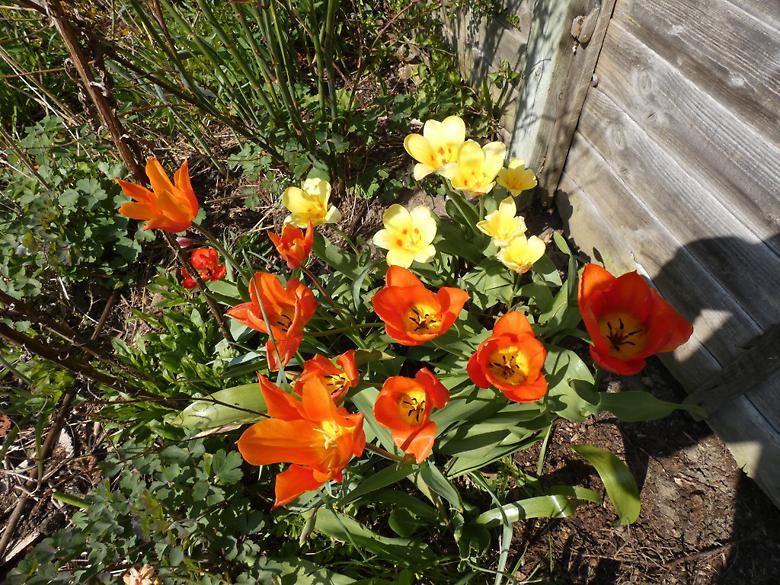 These Tulipa 'Ballade' were originally planted in 2018 and have thrived as there are 12 here and a couple elsewhere from the original packet of ten bulbs.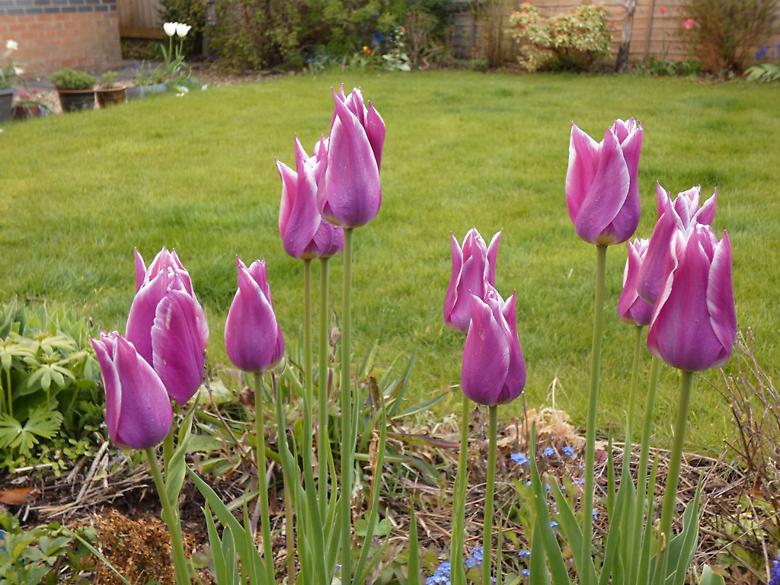 The first year I moved here I planted a bulb in the front lawn. Every year there has been leaves, but this is the first flower.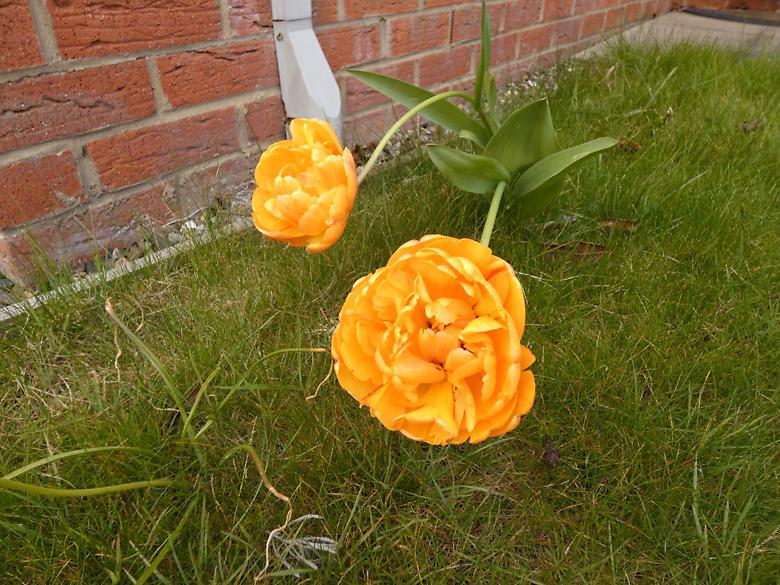 After the 'Ballade' tulips die back, the T. 'Ballerina' take over the orangeness duties. There are also some 'Peppermint stick' and Tulipa bakerii 'Lilac Wonder' that are not fully out yet.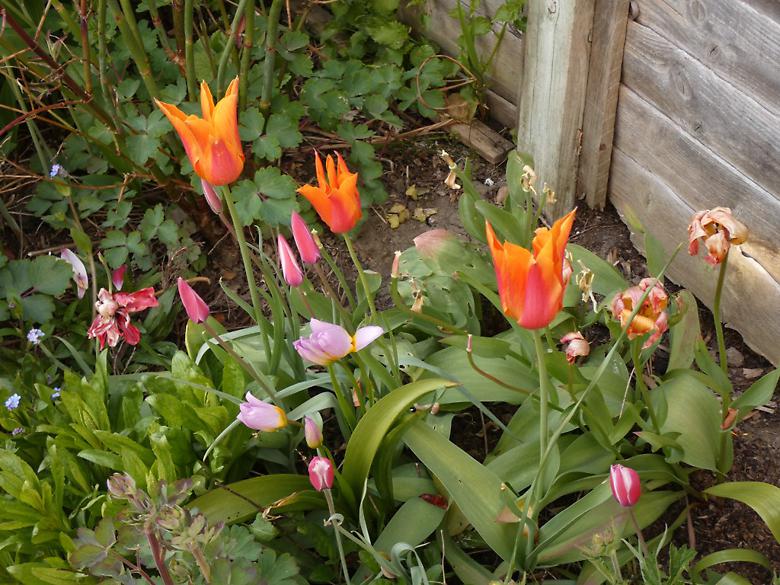 Here are the T. 'Lilac wonder' open.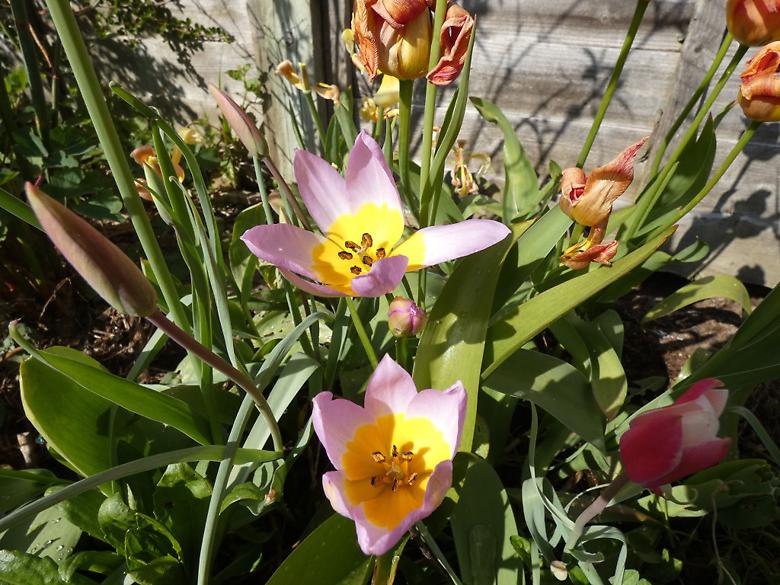 Primula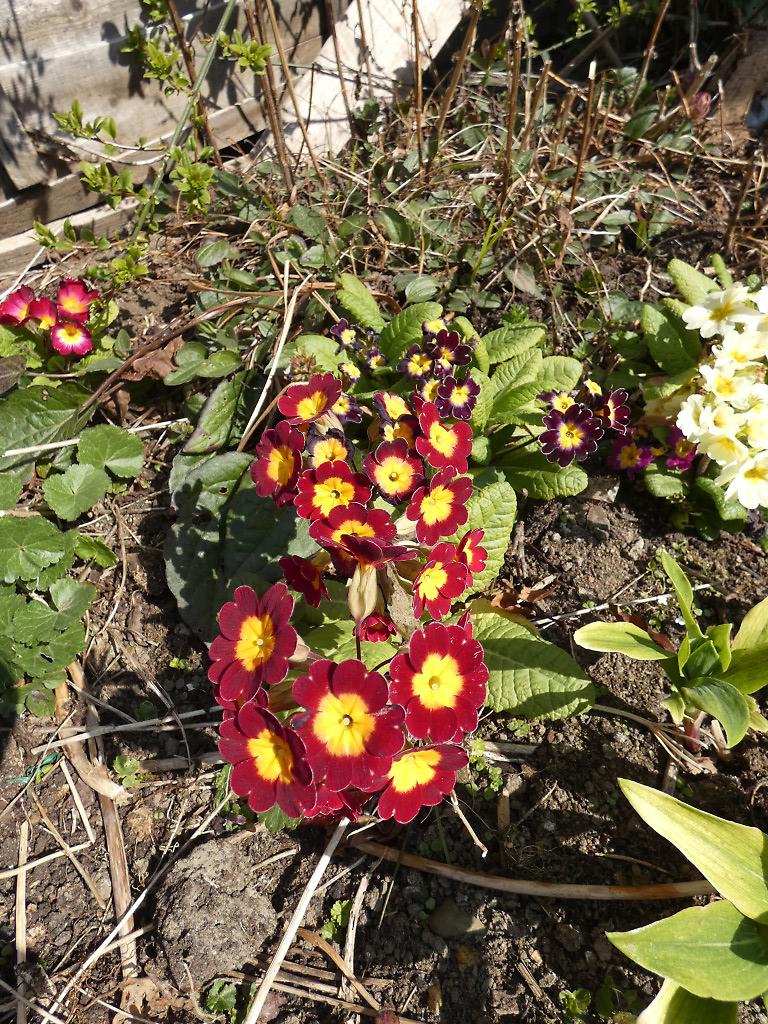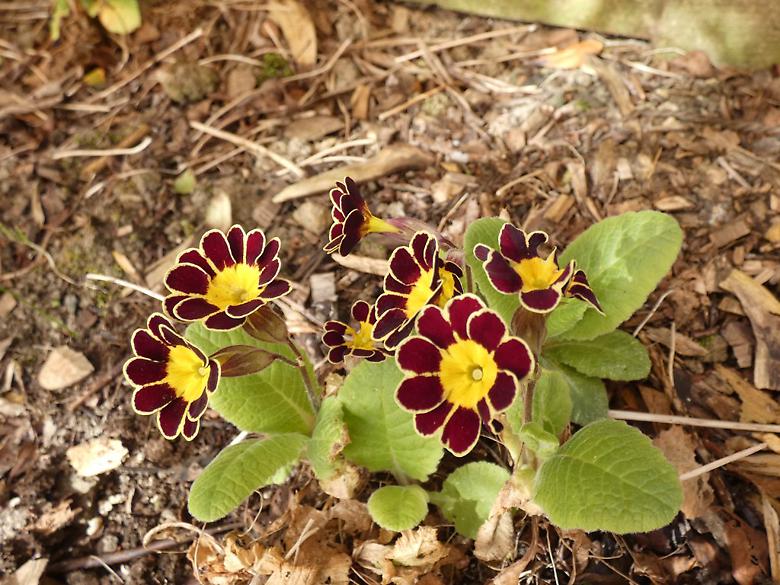 Others
The Doronicum continues to flower away. Perhaps this one will finally last until next year?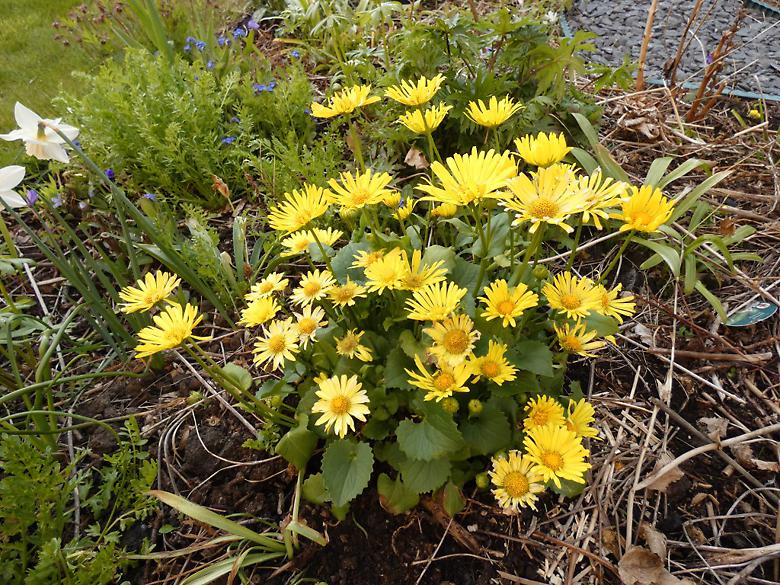 This is Zaluzianskya ovata 'Star Balsam', didn't realise it flowers so early.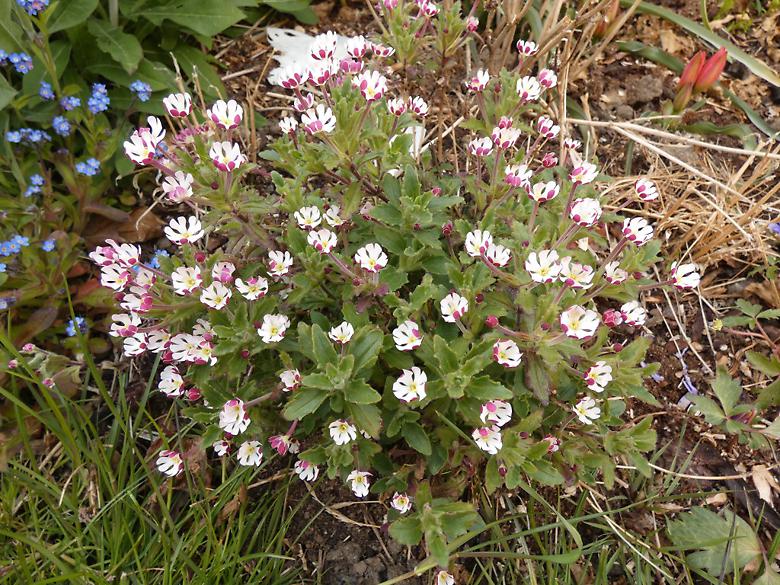 Posted by Steve