Posted Fri 31 July 2020 in garden
You can compare with last year.
I dug up an area of lawn to extend the back border. There is not a lot of new space as I have a path to retain easy access to back of the border.
It was very dry and so most of the digging was done with a mattock to break through the clay. The top soil in this part is not very deep, I dug down into the solid clay beneath a few inches. The turf was placed at the bottom, then the clay and soil were mixed and mixed everything together. I chopped the lumps up as much as possible, which produces a lot of fine dust which I sieved out into tubs and kept it for the surface. I mixed in some compost too.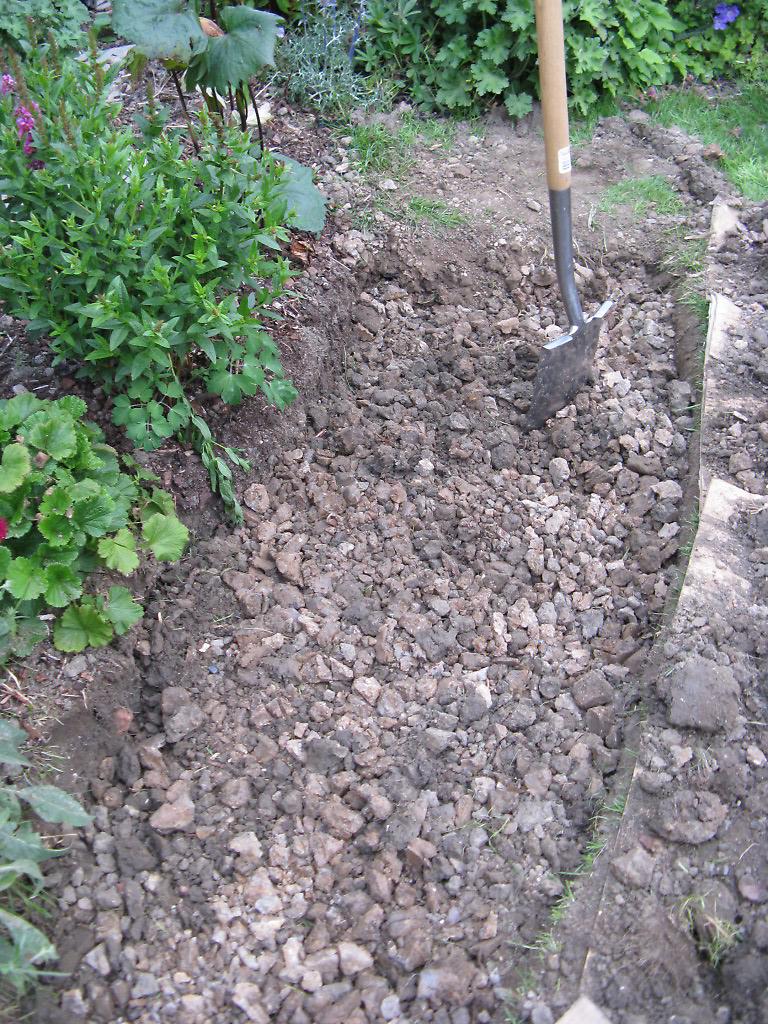 Pictures
I quite like this combination of Lysimachia punctata 'Alexander' with self seeded Malva moschata(I …
Click to read more or comment
---