Posted Sat 11 April 2020 in garden
This is the area which originally had a lot of daffodils but they have been steadily reducing since I've been here.
I've added some 'Jetfire' daffodils (yellow and orange with swept back petals) and some 'Katie Heath' which is the one with white and an pale apricot trumpet you can just about see.
The three taller all-yellow daffodils are the pre-existing ones.
There is some Muscari in the background and a Pulmonaria 'Trevi fountain' at the bottom right.
The tulips are mixed 'Triumph', these have returned for the second year.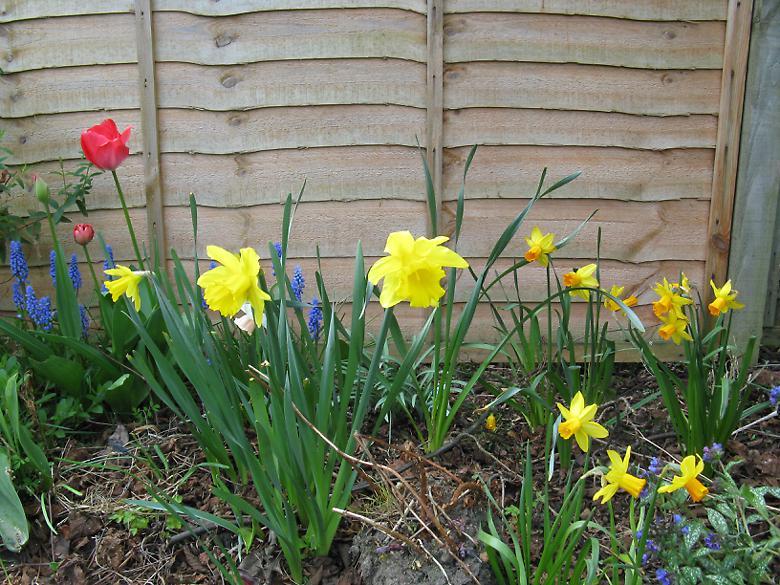 Click to comment
---