Echinacea
Posted Sun 13 May 2018 in garden
The Echinacea have been very slow to grow. I have finally removed them from their pots into the garden. Only two have grown - I had suspected that one was already dead on opening the packet.
I had already planted three plants that claimed to be Echinaceas but clearly are not, so I replaced two of them with these ones. One of the replaced plants is looking as if it is dying, so it has gone into a pot, and I moved the other one to the border edge as it looks like it is going to be a low growing plant
So here are the first young leaves of the Echinacea.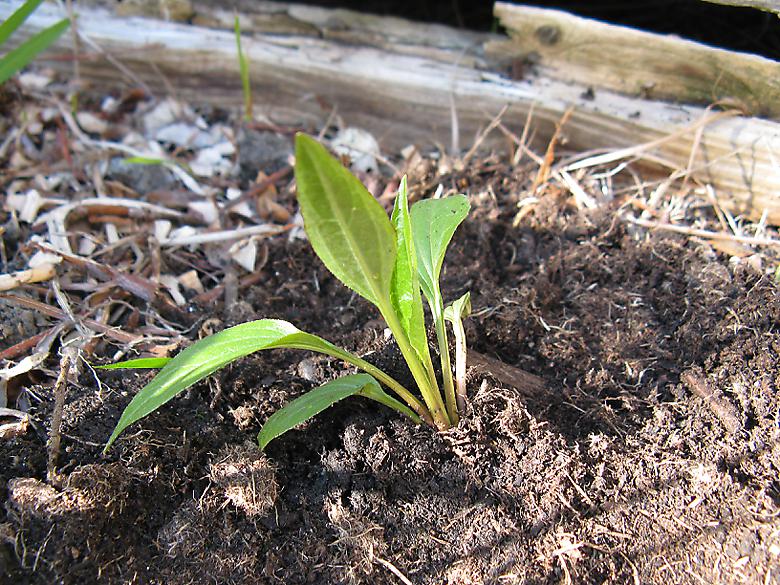 Posted by Steve