My single Echinacea flower
Posted Sat 25 August 2018 in garden
I know it doesn't look much, but I get so pleased whenever I see this flower.
This was one of three that came in a packet. One was dead on arrival (probably), and the other has leaves at ground level but has not grown a stalk at all.
I got another packet of three from Aldi, and they turned out to be saponaria ocymoides. Yes I know, not even close.
So it is one out of six. It even has a side branch with another flower bud.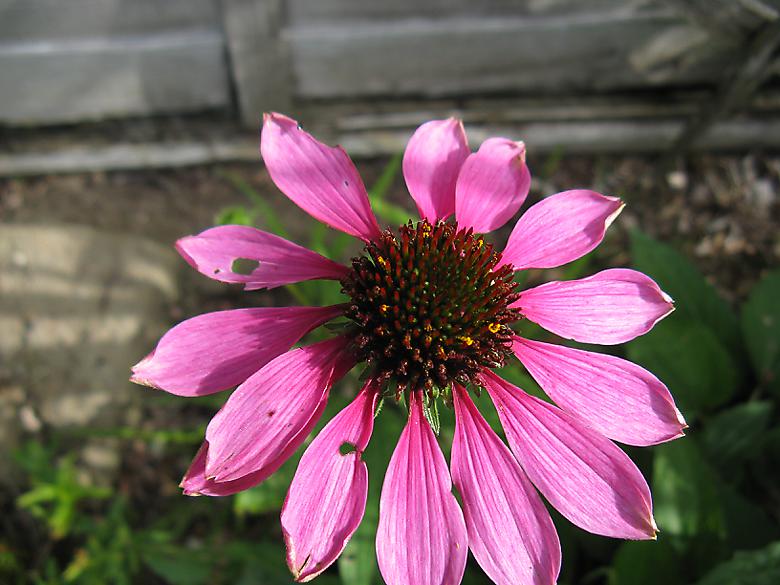 Posted by Steve