Butterflies seen recently
Posted Sat 25 August 2018 in garden
These are the butterflies seen during August. I am no expert on identifying them so I hope I have got the right names.
Comma butterfly
This was on a Geum 'Lady Stratheden'. Seen on the 1st of August.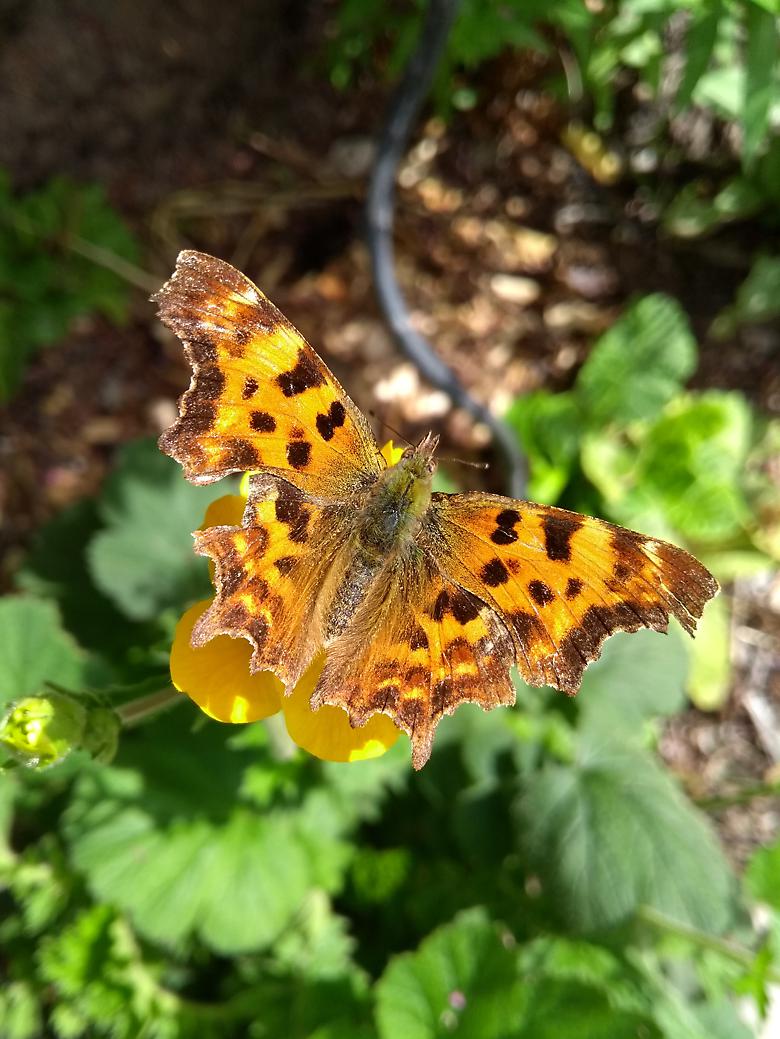 Cabbage white butterfly
I'm not sure if this is a Large White or a Small White. It is on a Ligularia flower. Seen on the 18th August.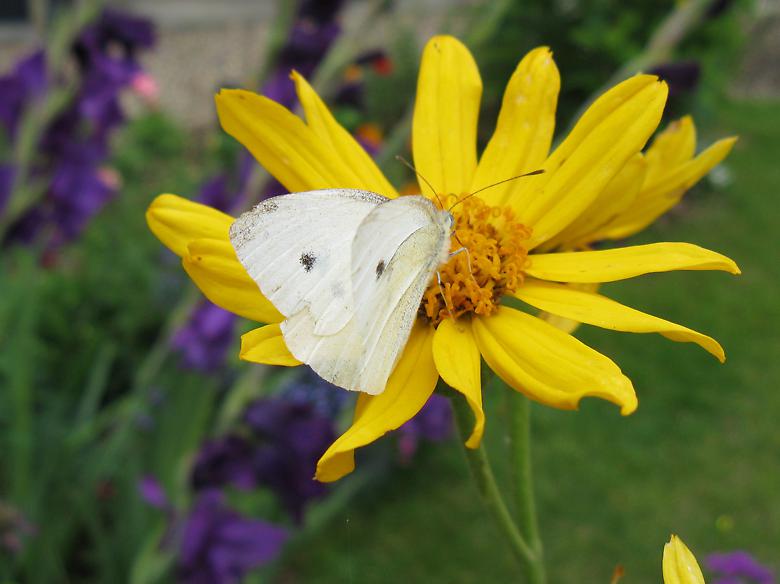 Butterfly on Helianthus
Not sure what this is, it may be a Small Copper. Seen on the 25th August.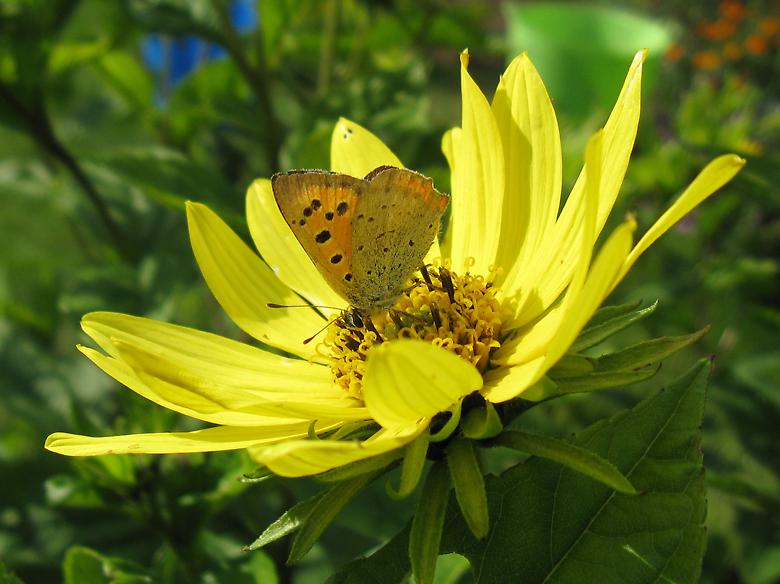 Speckled wood on Rudbeckia
I believe this is a Speckled Wood. They are quite variable in colour, and the sunlight is reflecting yellow onto and maybe through the wings to some extent. Also on the 25th August.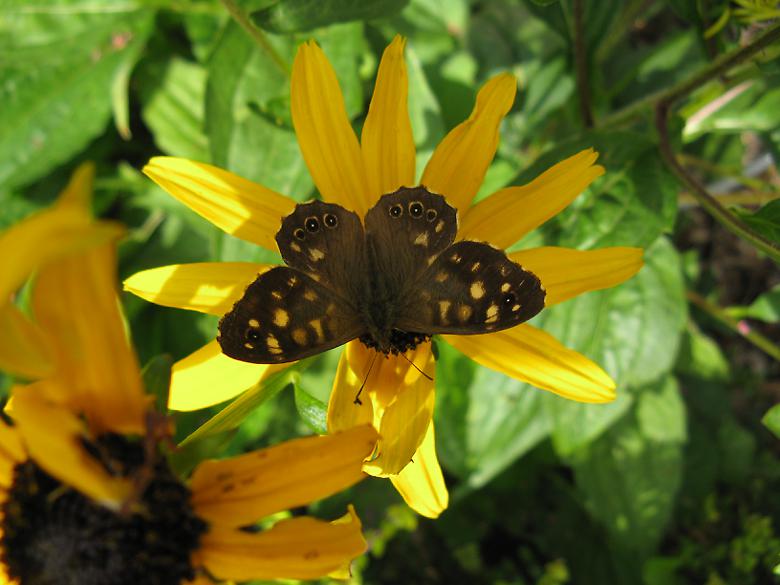 Peacock butterfly
A Peacock butterfly was also seen, but its picture came out blurred, so not shown here. I expect there will be one to show in September.
Posted by Steve