Six on Saturday 28 July
Posted Sat 28 July 2018 in garden
Just some rain would have been nice, but instead we got thunderstorms with high winds. I was dreading plants being blown over, but so far mostly OK, although more high winds and rain forecast for tomorrow, so too early to tell.
So here is this weeks Six things in the garden today. For more garden snapshots in handy six packs see over at The Propagator.
1. Zinnia
This year my Zinnias were mostly planted directly outside in the containers and are so much better than last year when they were started off inside and grew with thin stalks that fell over and had leaves that said 'Eat me'.
The variety is Z. Whirlygig mixed so they are all different. They are all pretty, but this one is completely stunning with the electric blue effect around the center that looks like it is glowing. Glad that the photo captures the effect to some extent.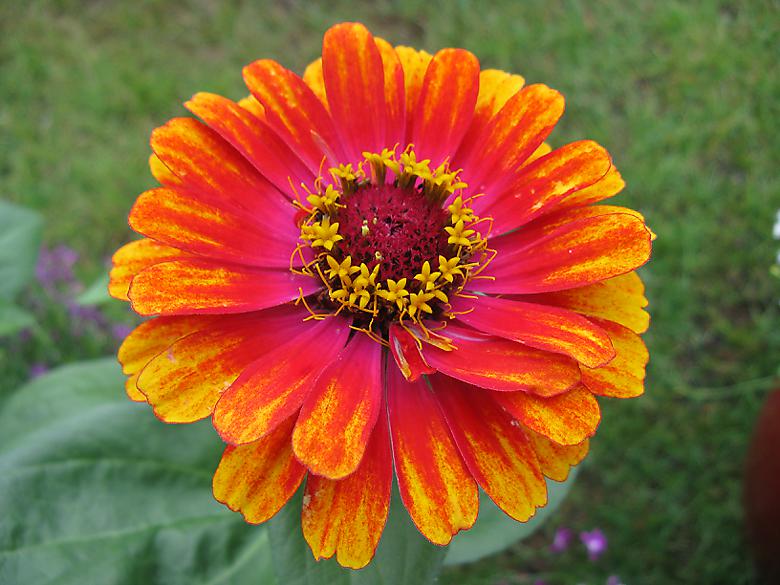 2. Helianthus 'Lemon queen'
This was on my list to get on mail order earlier in the year, but didn't work out. I saw it in the local garden center along with another with a brighter yellow which I was nearly tempted by, but I stuck to the plan for a change. I seem to have several new yellow plant this year, so I am happy with this lighter lemony colour.
Although it looks rather serene here, it took several attempts to photo it as was being blown about by the wind.
3. Antirrhinum 'Night and day'
Very pleased with these as I grew them from seed. The leaves are a lovely dark green too (not pictured).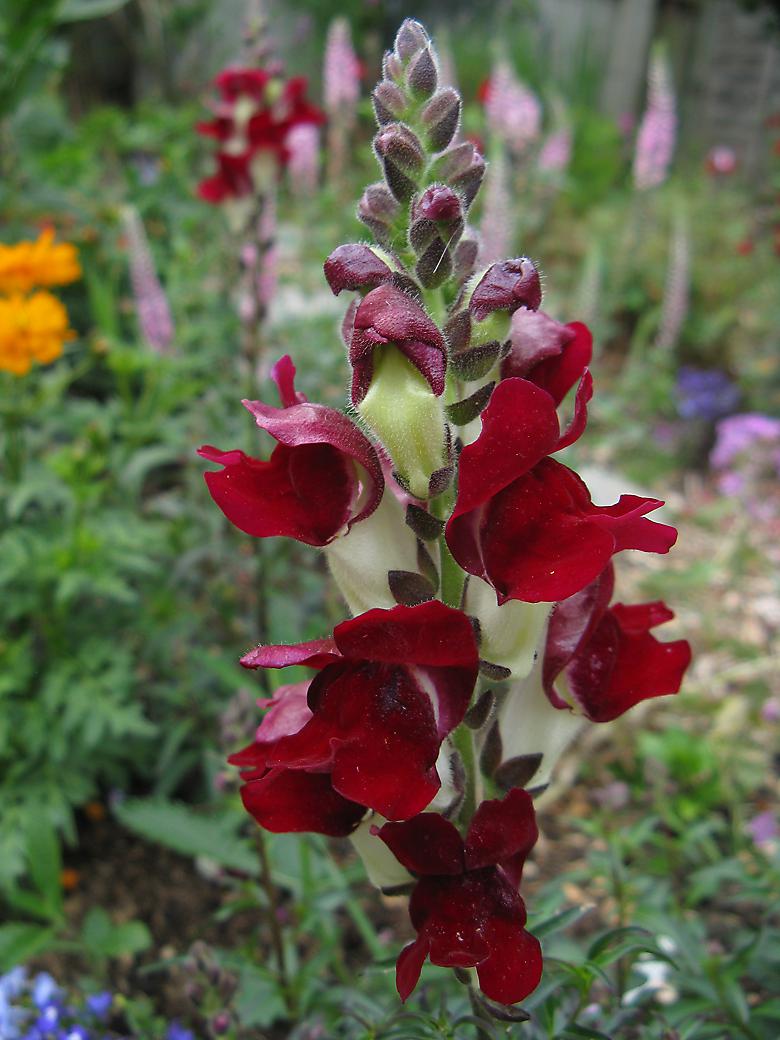 4. Campanula 'Sarastro'
The plant is not very large and the flowers are rather large in comparison. There was a previous flush of flowers at the end of the stalk, and glad I ignored advice to cut it right back as there appeared to be more buds further down. Well I thought they would be branches rather than flowers. They grew incredibly quickly and there are four flowers out now.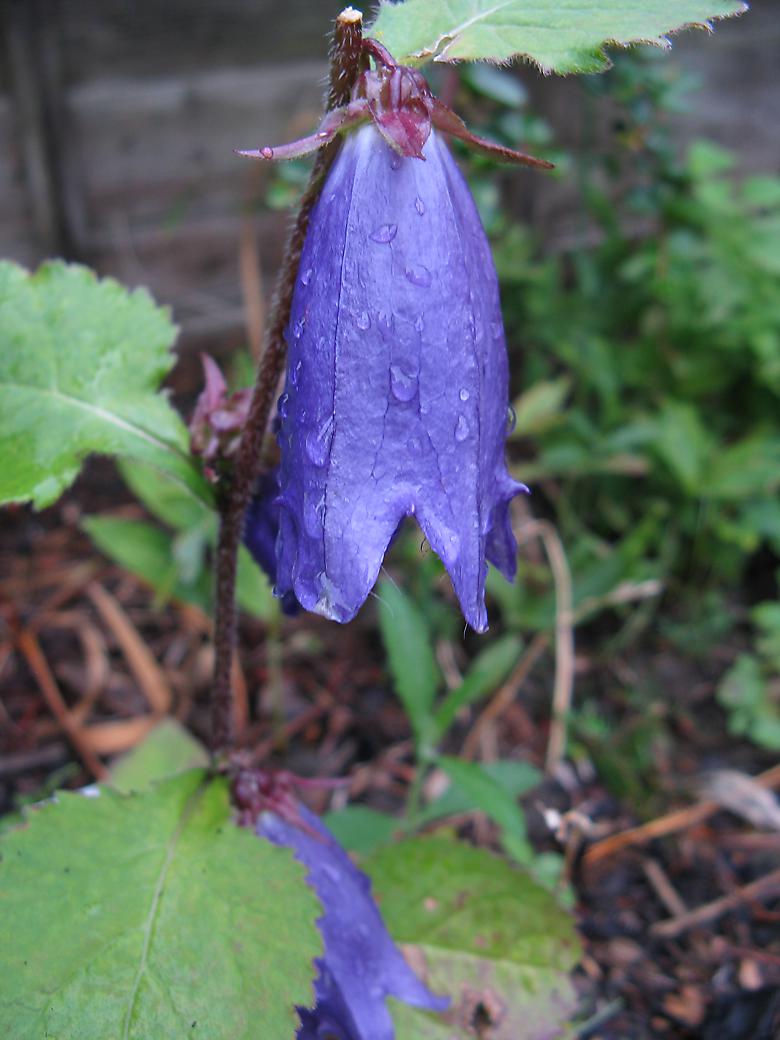 5. Gaillardia × grandiflora 'Sunset cutie'
This didn't really get going last year, but this year it is a mass of flowers.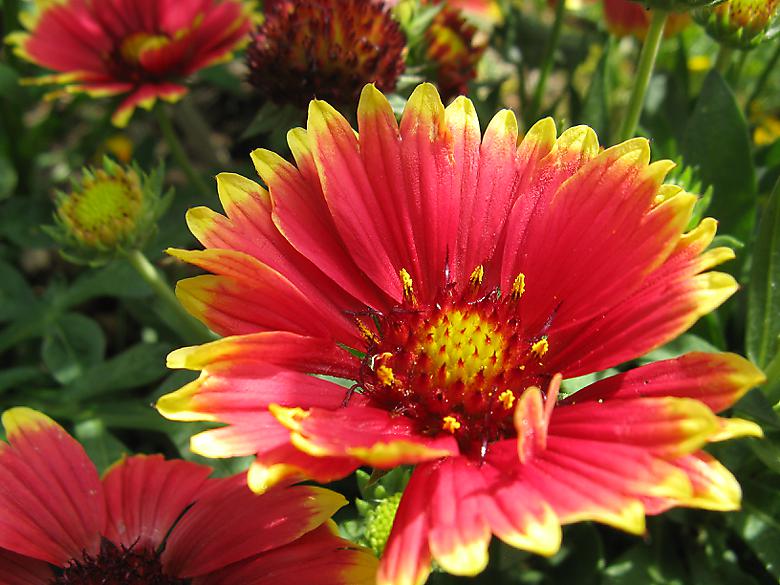 6. Helenium 'Siesta'
Not my favourite Helenium, bit of an impulse buy over the winter. It is a short variety and the flowers are on the small side too. The flowers on the label looked a bit more multi-coloured than this, but a bit of research would have have shown all that. Still there are plenty of flowers now and I don't have many dark red flowers so there is a place for it.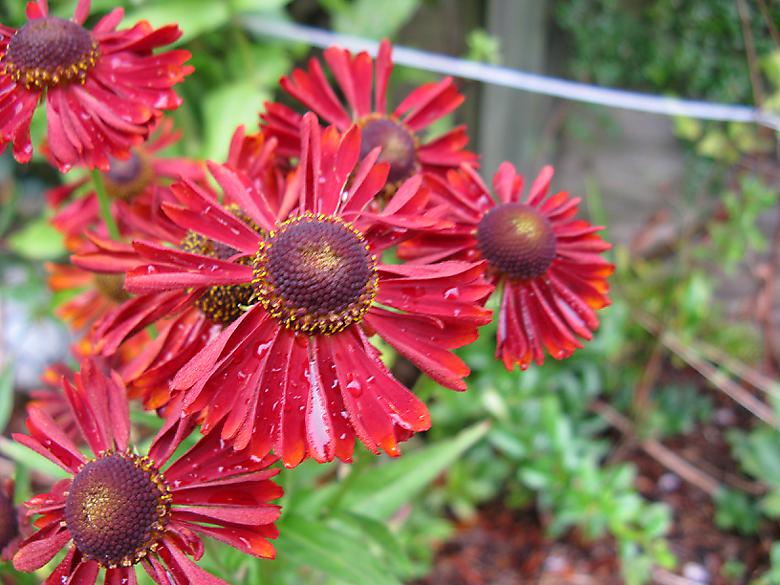 Posted by Steve