Three Tulips, two Primula and Muscari
A sunny warm day today. Tulips have opened across the whole of Six on Saturday land.
I wanted to include an Ipheion as being a little more unusual but the picture didn't turn out well, so if you wish take a look at it when it opened.
That means an extra Tulip picture, I'm afraid.
Tulips
I planted a single bulb in this planter in 2013 and it has moved with me 3 times, and now they are nine. So this is a special Tulip for me.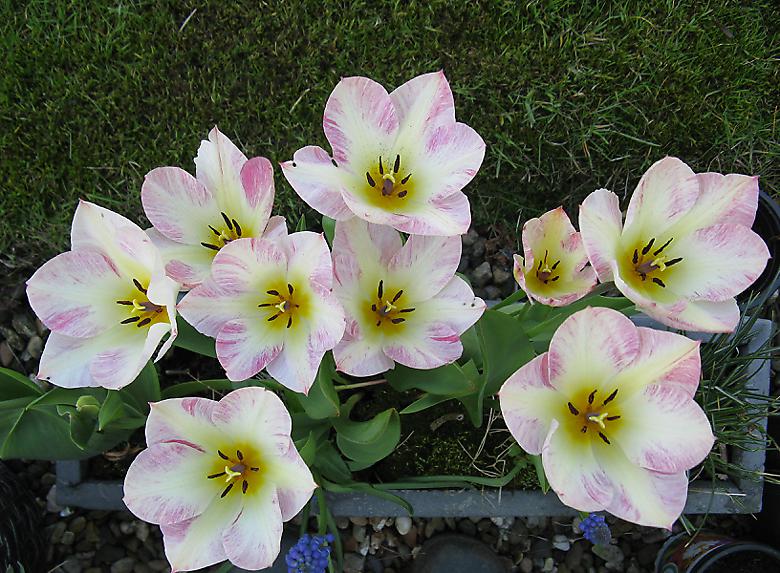 Tulips (open)
This is a group of this year's Tulips, "Orange brilliant" and "Cape Cod". Now Cape Cod is supposed to be red with wide yellow borders to the petals and that is how they were pictured on the packet and how they look if you search for them. But mine are almost completely yellow and the red is pretty faint.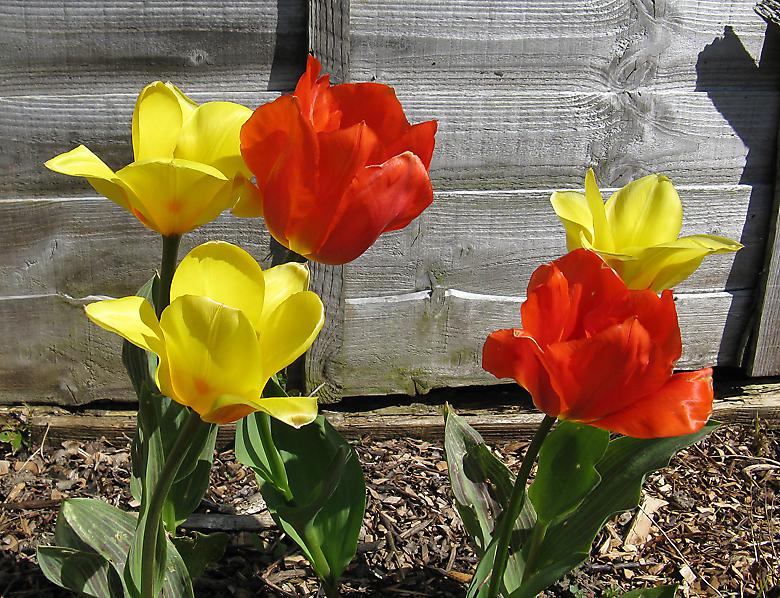 Tulips (closed)
If like me, you prefer Tulips when they are mostly closed, then here are the same Tulips as the previous photo but this time closed in the evening.
It looks like a Tulip family portrait, or is that just me?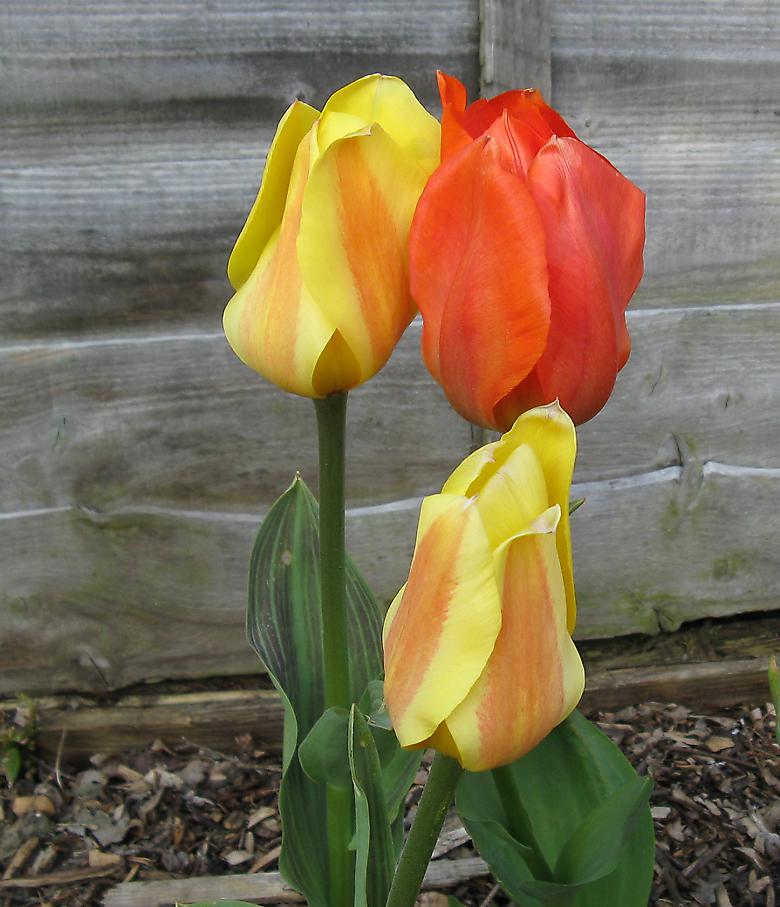 Primula "gold lace"
This Primula has markings surrounding the petal that also divide it into two so that it looks like there are twice as many petals as there really are.
Primula are supposed to have 5 petals, but doesn't that one in the center look like it has six?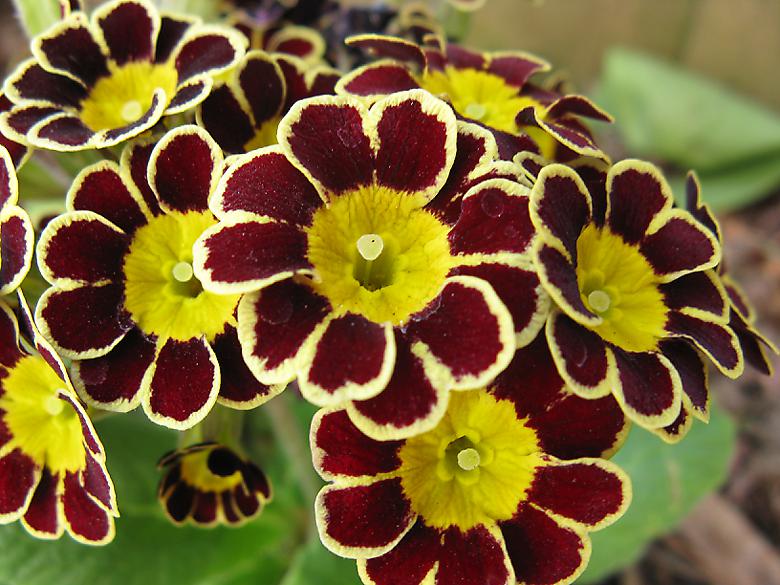 Primula "lilac lace"
This is a bit like the previous one, but the double petal illusion is much less complete. The flower is bigger so there is that.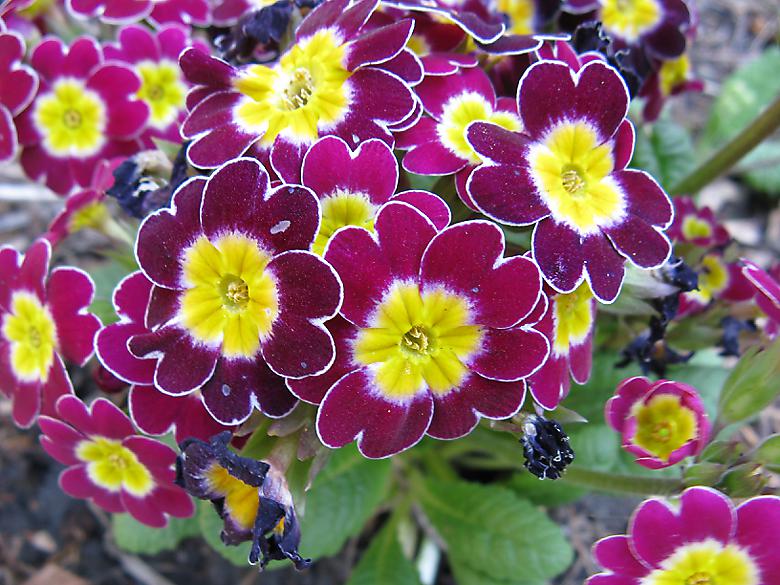 Muscari with bonus bee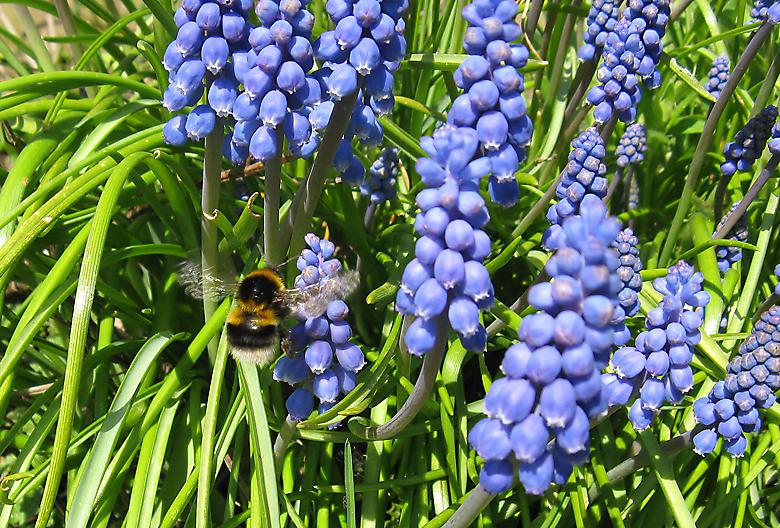 The low flying bumble bees that appear at this time of the seem to ignore many of the flowers that are out at the moment. I have seen them on the Muscari and the Primulas though.