Six on Apr 14th
Well that was a very wet week, and when it wasn't wet is was dark and even misty. The ground is saturated. Today wasn't that great and I wasn't going to do a SoS, but then the sun came out and I grabbed a few pictures.
Tulip "Cape cod"
This is a stripy leaved tulip. It isn't fully out really but I only have the one other tulip that is fully out which was shown last week
I am finding that the stripy leaved tulips are having their leaves eaten by something or other. Whereas the plain leaved ones are looking better.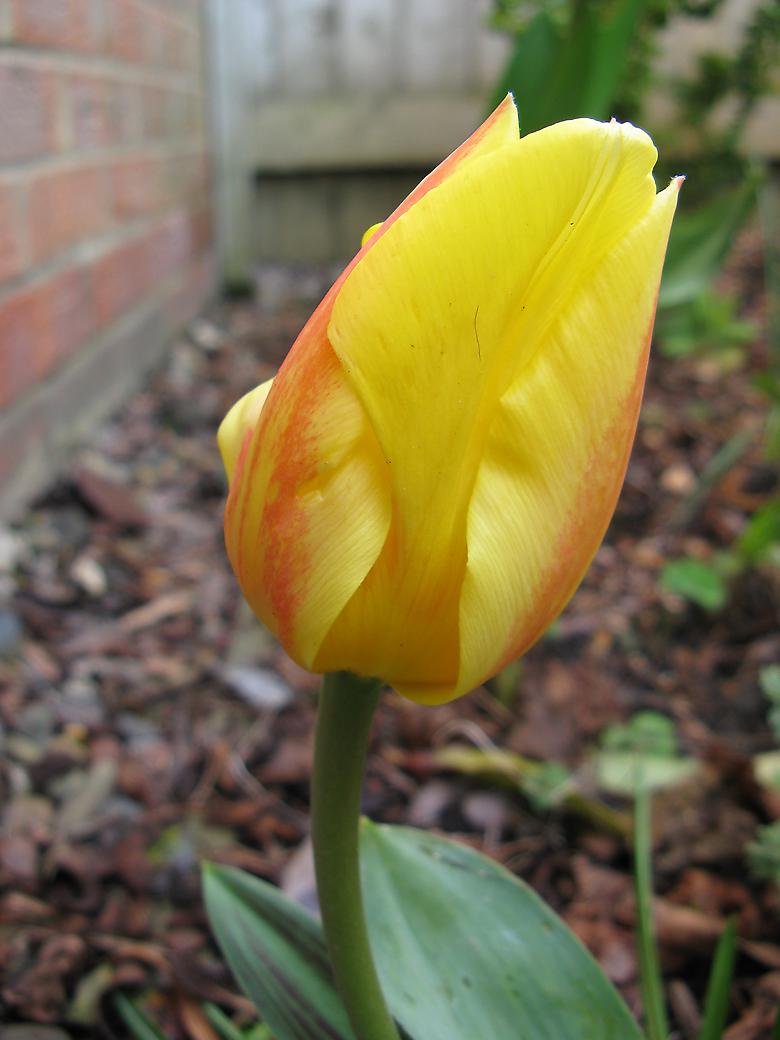 Tiarella with flower buds
All the Tiarellas are bursting into life with some new growth, but this one also has a healthy number of flower stalks, which I am looking forward to opening out. I have four, this one is T. "Sugar and spice" and I reckon it is the best of the lot in terms of leaf colour.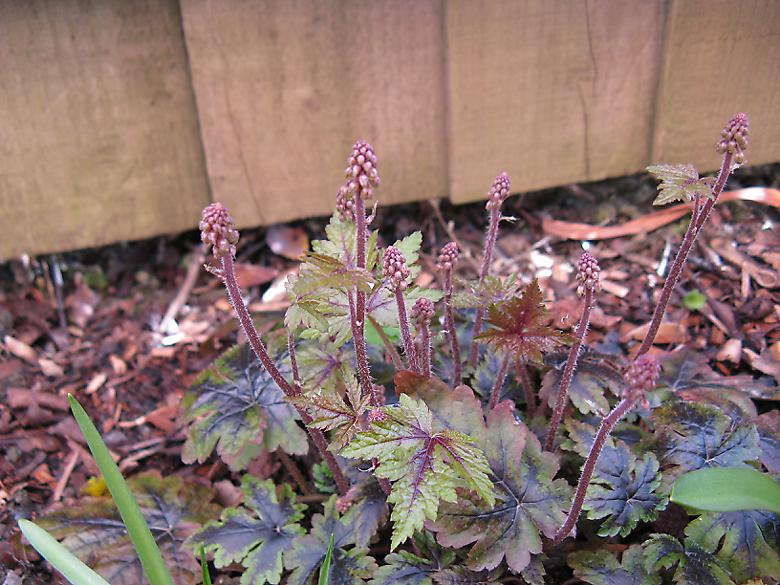 Cyclamen coum
This is my second Cyclamen coum, it has very dark magenta flowers. Darker than the other one, although I believe that one has faded since the flowers opened.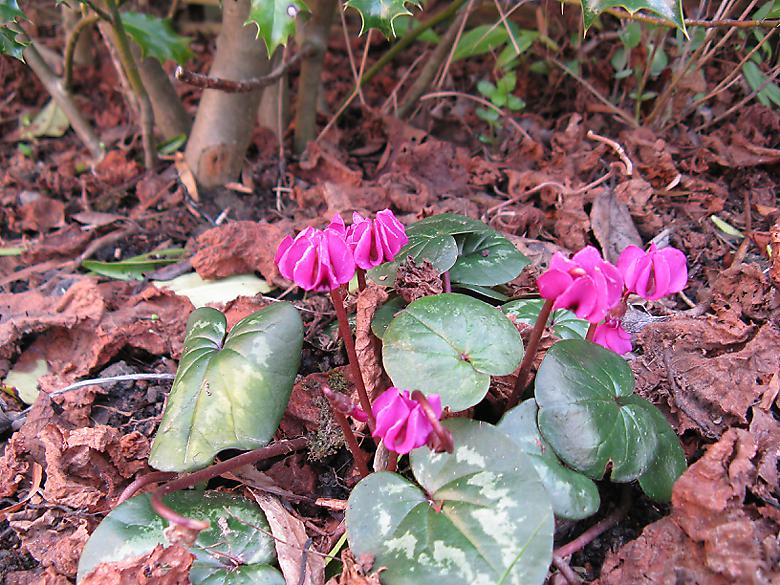 Sanguisorba "Tanna"
The rapidly unfurling pretty new leaves of this Sanguisorba.
Please ignore the larger imposter leaves.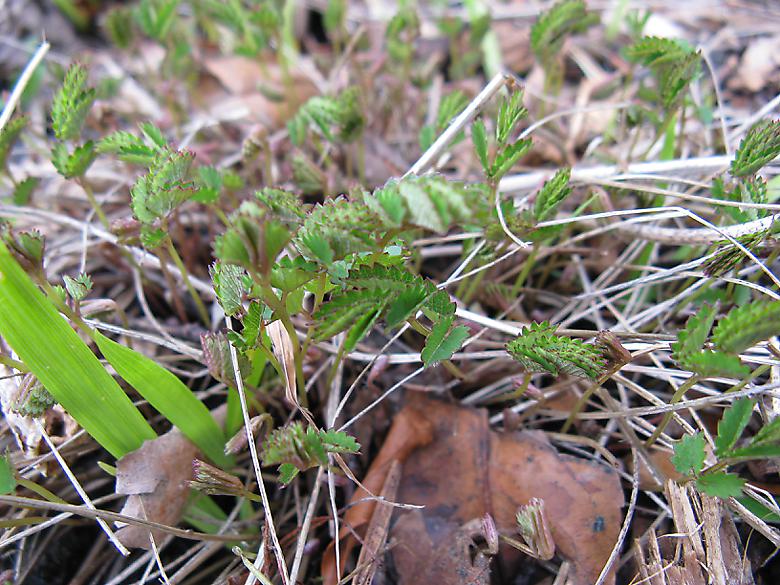 Astilbe
Happy to this has survived, it didn't do a lot last year so lets hope it gets a bit bigger this year.
This is one of the last things to come back after the winter. I am still missing a Salvia nemorosa, which should be very hardy according to the RHS, but it may not do well in heavy clay soil. Haven't given up on it yet. Also missing the Gaillardia.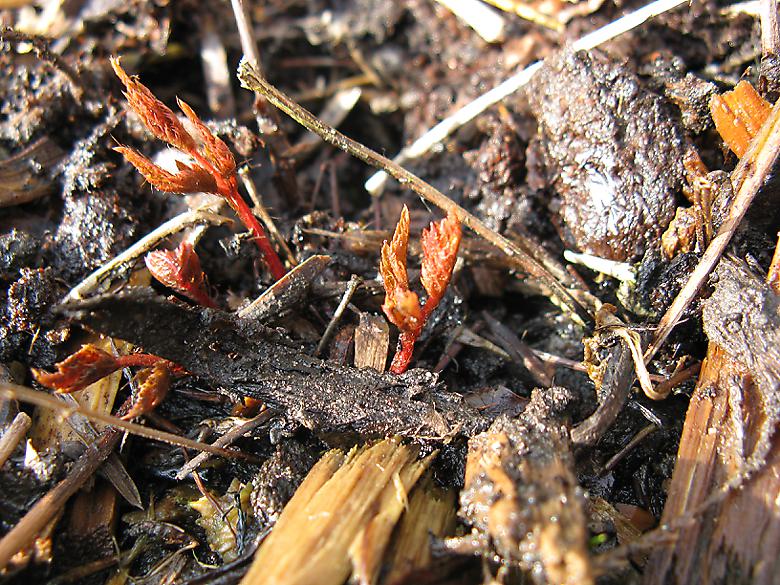 Primula
This polyanthus type Primula is a mass of flowers. It looks better in a picture than it does in the garden though. I feel that moving it somewhere else it may show it off a bit better.