Six on Saturday 7th April
Posted Sat 07 April 2018 in garden
The Saturday rain curse struck again, but I took some pictures this morning just before it started for another Six on Saturday.
1 Tulip "Orange brilliant"
My first, and so far only tulip of the year. Very striking and clearly visible from the house.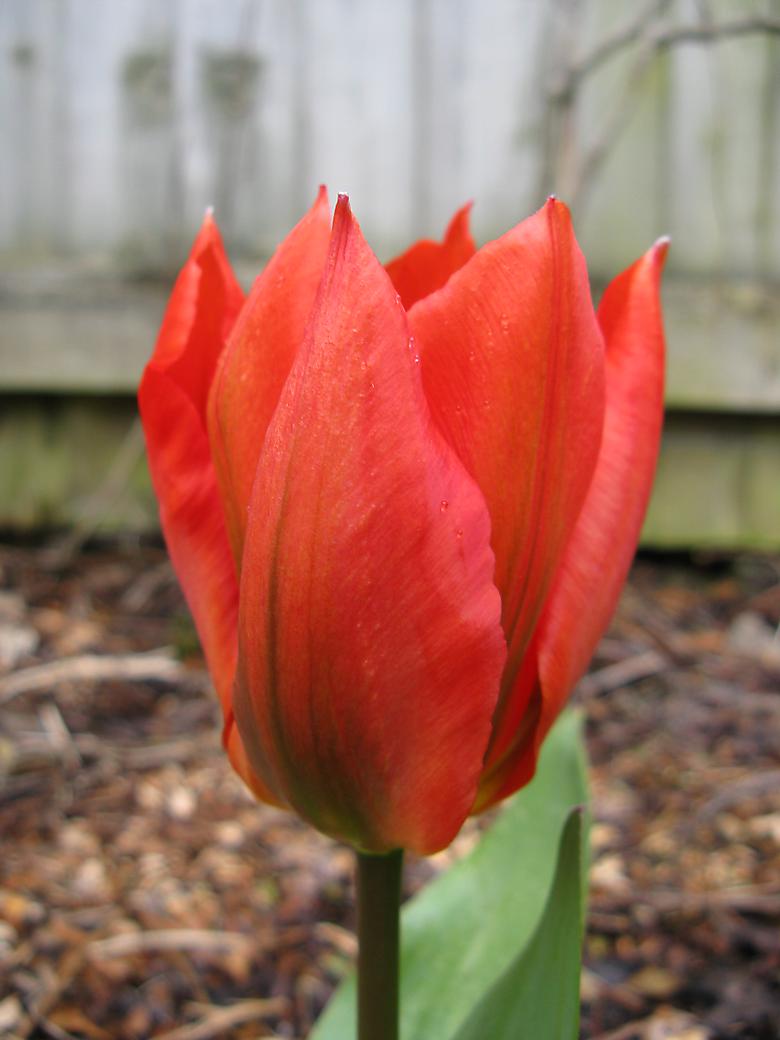 2 Geum 'Totally tangerine'
This has been putting out flower buds since January, but none have actually opened until now.
3 Primrose
This hasn't grown as well as some of the others, but it now seems more settled and is rather pretty.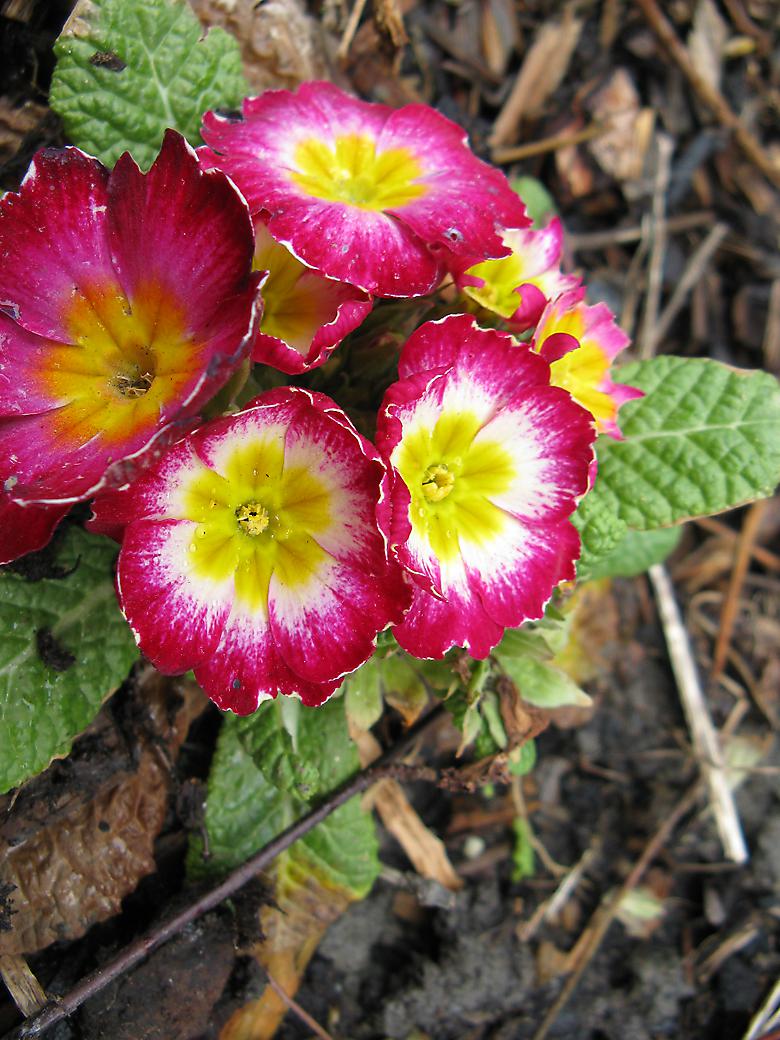 4 Mini Daffodils
These small daffodils came with the garden. I don't know what kind they are, but they look like "Rip van Winkle". To be honest I prefer the regular daffodil flower.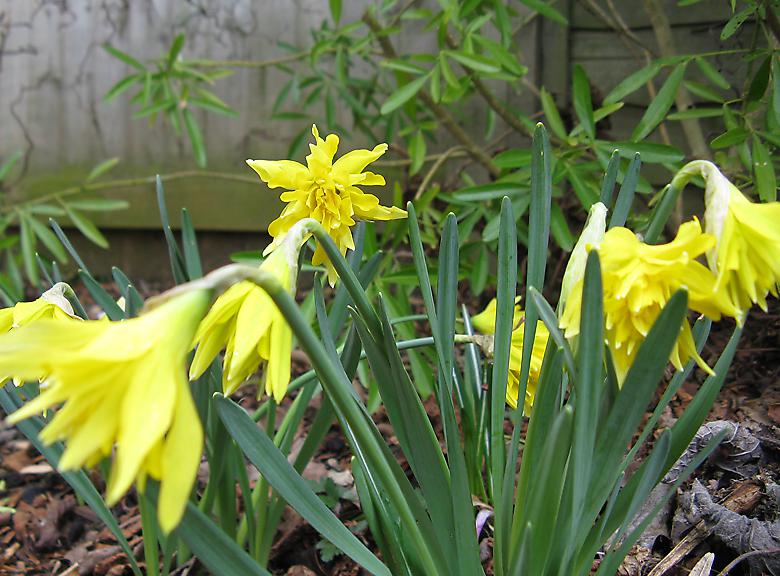 5 Brunnera 'Looking glass'
This is my new Brunnera, which has silvery leaves. The first leaf, while still small is now big enough to see what it is going to look like. I'm liking it already.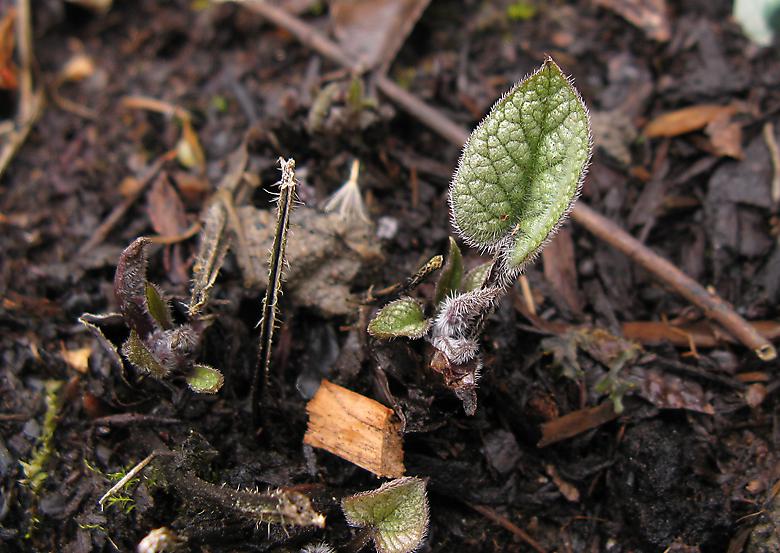 6 Anemone blanda
I planted some of these in the Autumn which are also coming into flower, but these are ones that came with the garden. I'm going to encourage these to spread as much as possible around the shrubs.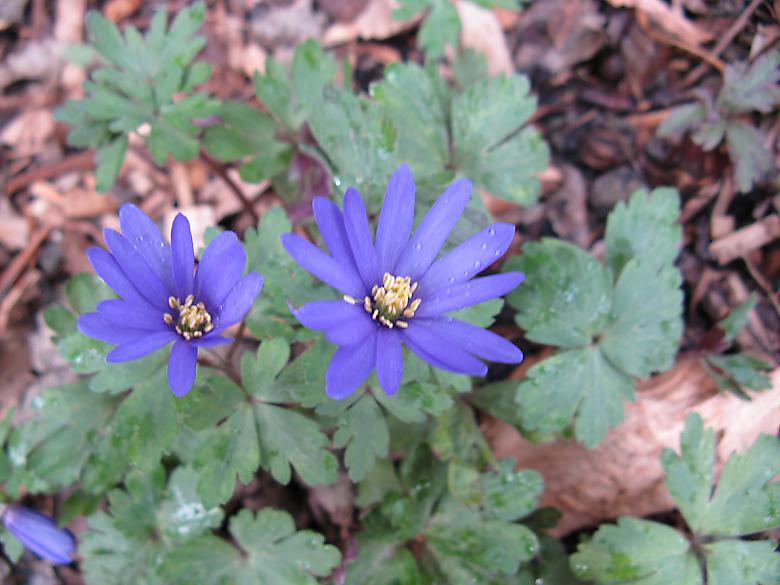 Posted by Steve