Tulips in the trough
I planted a single tulip in 2013 in a container that I have kept with me since then, and it has come back every year with more flowers. There are now nine flowers this year.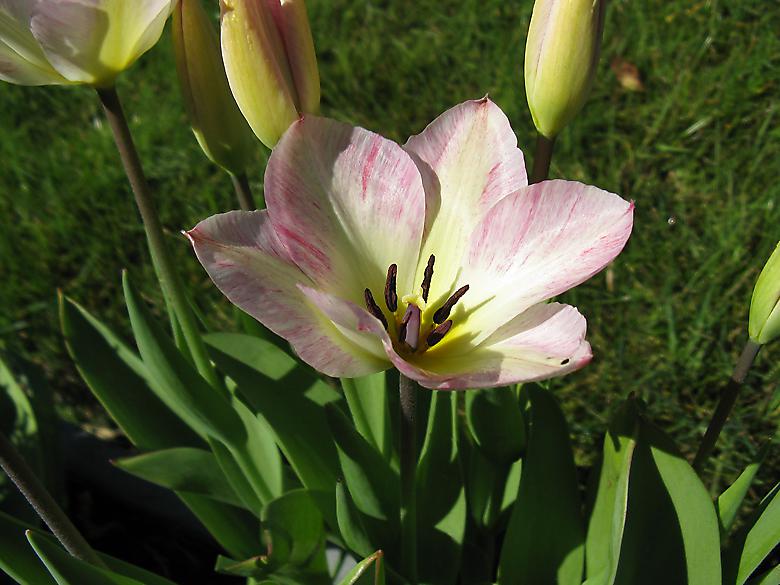 Of the batch of bulbs that I planted at the time, this was one of the palest, other ones had more red. Maybe they are getting a bit crowded now, so perhaps next winter I will split them up.