Ipheion flowered
I wasn't expecting much from these. The leaves have been up for quite a while and are thin strappy leaves that are mostly lying on the ground.
Recently, impossibly thin flower stalks have risen up with an almost equally thin flower bud at the top.
And yet it opened out into this most delightful flower today.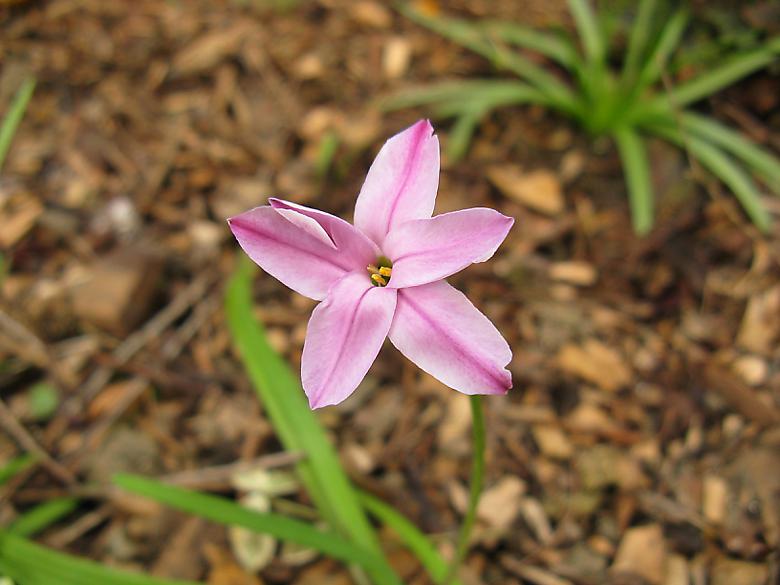 The variety is "Charlotte bishop", and being pink it makes a change to all the blue spring flowers that I have at the moment. It is the only one at the moment, but more are on the way.