Six in the garden today 12 May
Six things going on in the garden today, go to the The propagator blog for more garden views this weekend.
Bluebell
When I lived in the South I loved to go to Kew gardens especially when the bluebells were out.
Our native bluebell Hyacinthoides non-scripta is very elegant and looks amazing when carpeting a wide area.
It has a lovely colour, with straight sided flowers hanging from one side of the stem, and the petals curving right back at the ends almost touching the main flower again.
It seems that there are a lot of hybrids around but this one looks the part at least.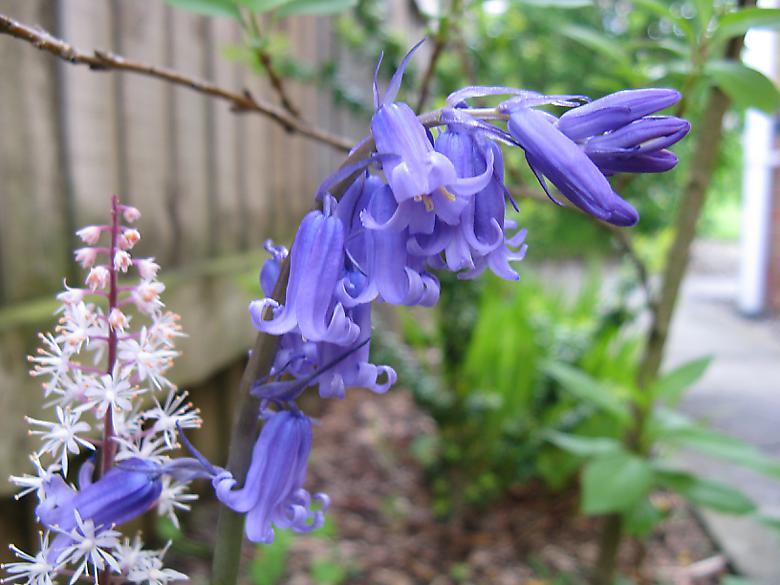 Lily of the valley
I do like the flowers, shame that the plant spreads so much and was just about everywhere. I removed a lot last year, leaving a few in selected places.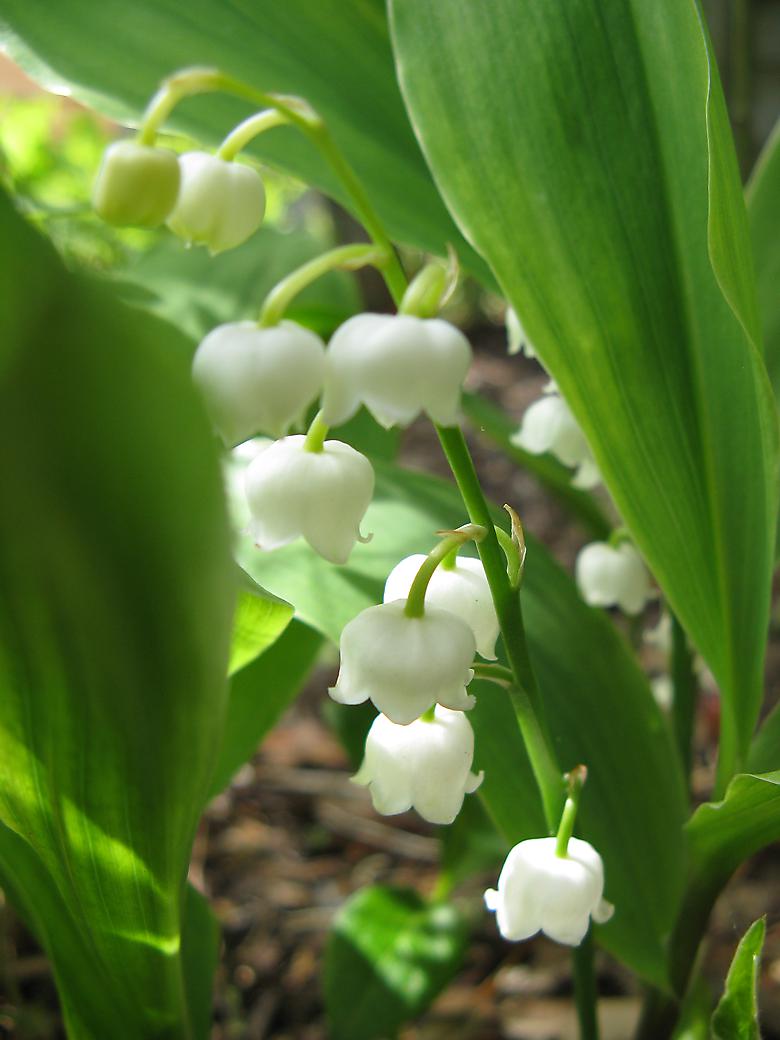 My first Geranium flower
I have a few Geranium plants, this was here when I arrived and isn't particularly interesting, except that it is in flower and the rest are not, so that makes it interesting after all.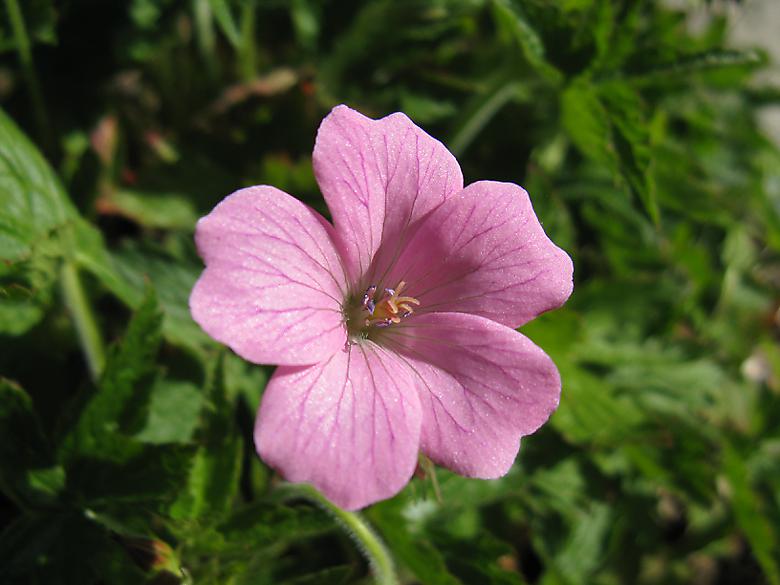 Tiarella pink skyrocket
This is the last of my Tiarella to flower, and it is just getting going. Perhaps T minus four days to lift off. It does have a mass of flowers, far more than any of my others.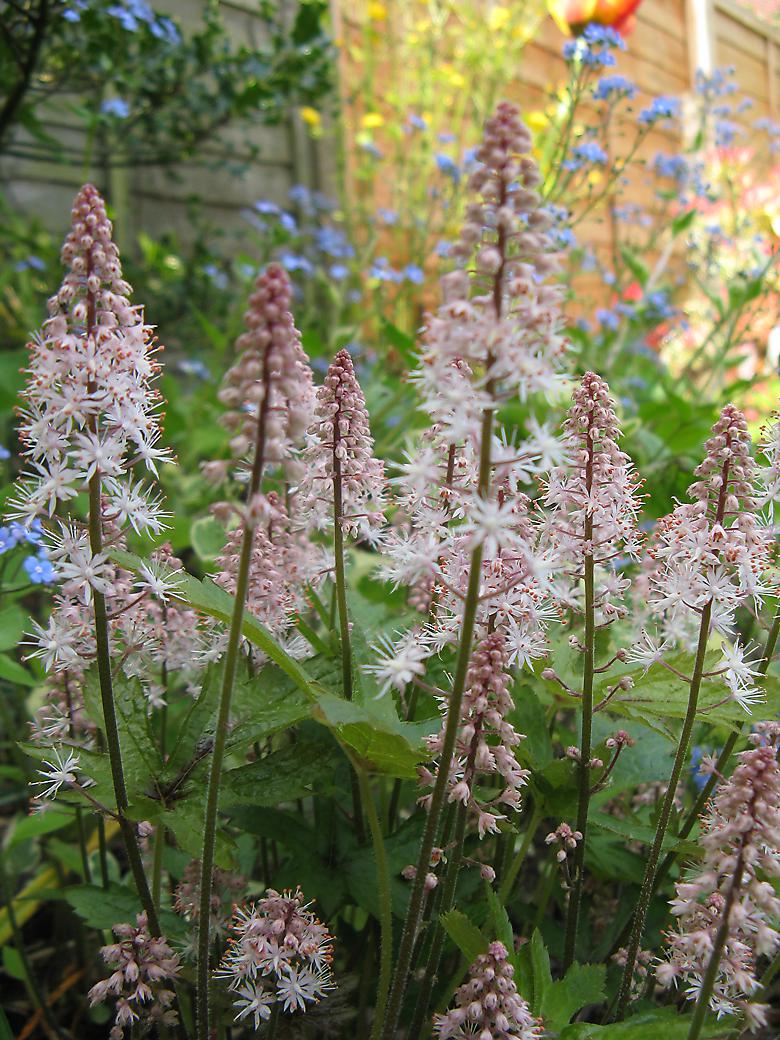 I like this photo as it looks very rocket like, ready to be launched into the blue sky.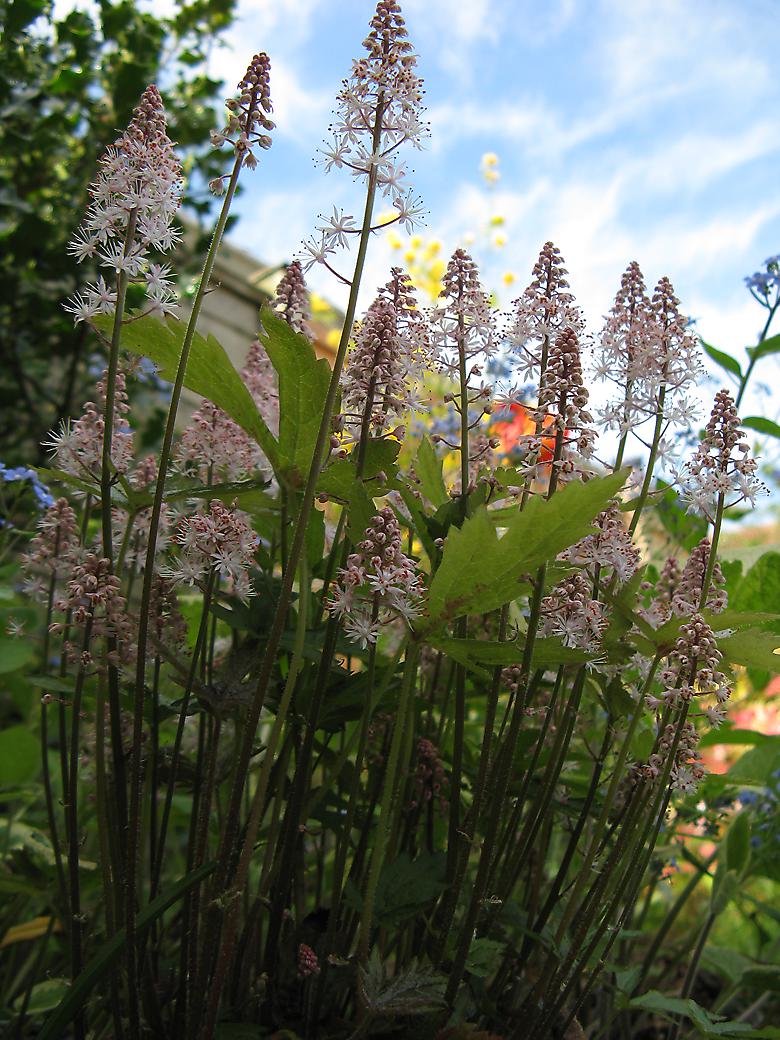 Not so sure that I can convince myself that the flowers are pink. The buds are, but the flowers still look white to me. Maybe that will change.
Dandelion
I have a Geranium that is always getting flowers that don't quite belong to it. Earlier in the year it was sporting some Primula flowers, now this beauty has sprung up out of the middle of it.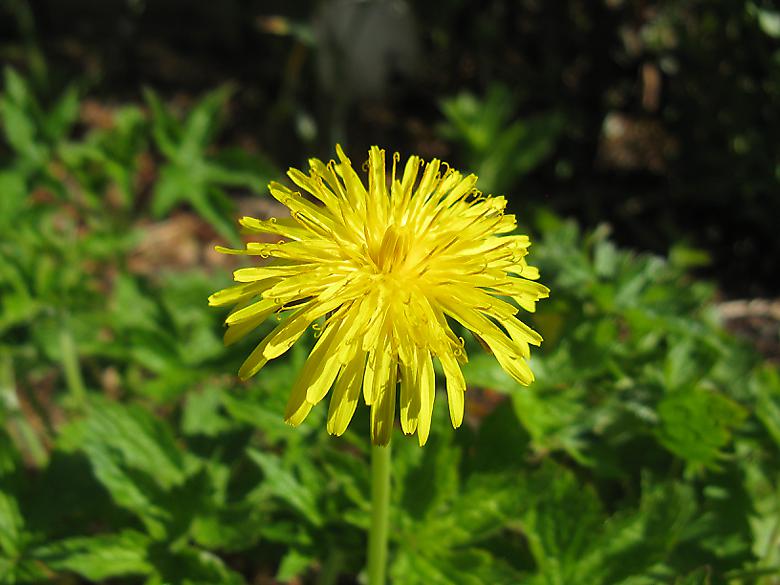 Mystery plant
What do you think this is? When I say mystery, I know what is supposed to be - I am just becoming less and less convinced that it is. It is supposed to be an Echinacea purpurea and maybe it is, but I have two other Echinacea and they look very different and they are exactly how I expect them to look.
Today I saw that it now appears to have flower buds. It is quite small, about one inch from the tip of one leaf the opposite one, it has red stems and is quite bushy.
It came in a packet of three from Aldi, and all three of them look like this so it is not just some hitchhiker.