Six on Saturday 5th May
Posted Sat 05 May 2018 in garden
A wonderful sunny day today so lets have a quick look at six things around the garden following the meme hosted over on The propagator blog.
1 Tulip
Last year I had a single tulip among the Brunnera that looked really good. I thought that it had come back, but it turns out that it is a completely different colour! I suppose it must be one of the "Triumph" ones. At a certain time, the sun catches just the flower making it look like it is glowing above the Brunnera below.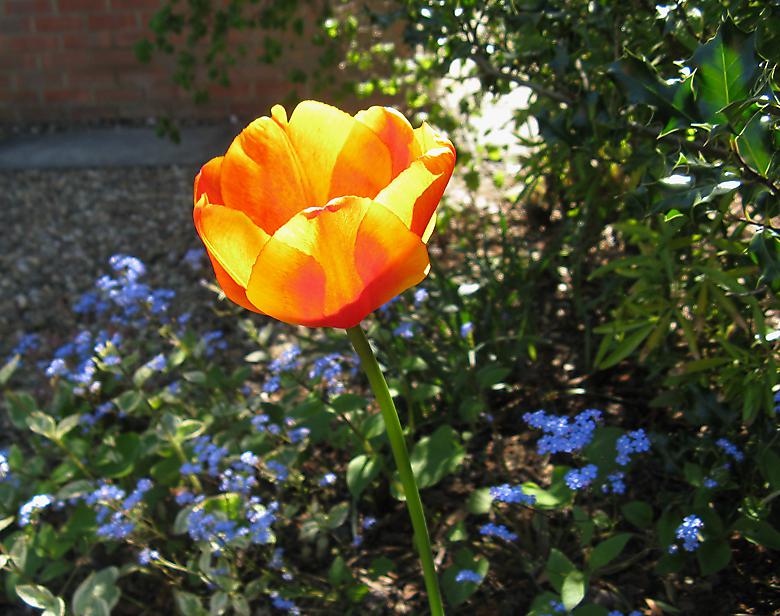 2 Actaea
This is A. pachypoda 'Misty Blue'. It looks like it getting flower buds before the leaves are even fully open.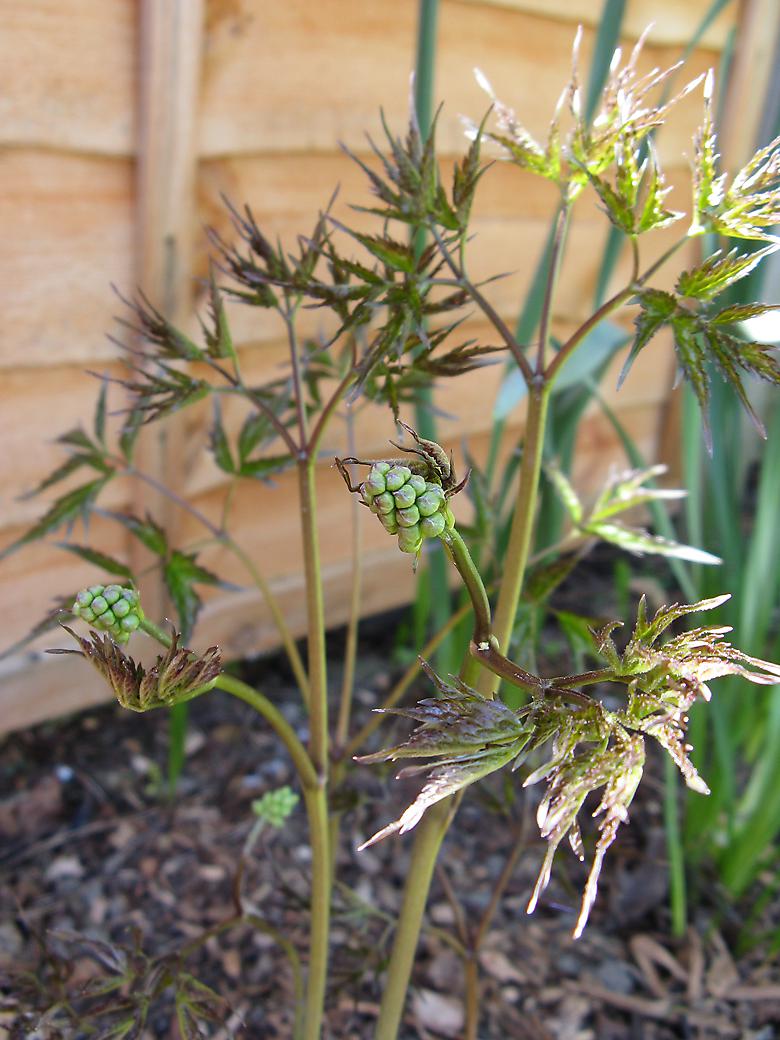 3 Tiarella
This is T. "Sugar and spice", it is the first of my Tiarella to flower. Both the "spring symphony" are just starting to flower and the "pink skyrocket" variety has masses of buds but they are nowhere near opening yet.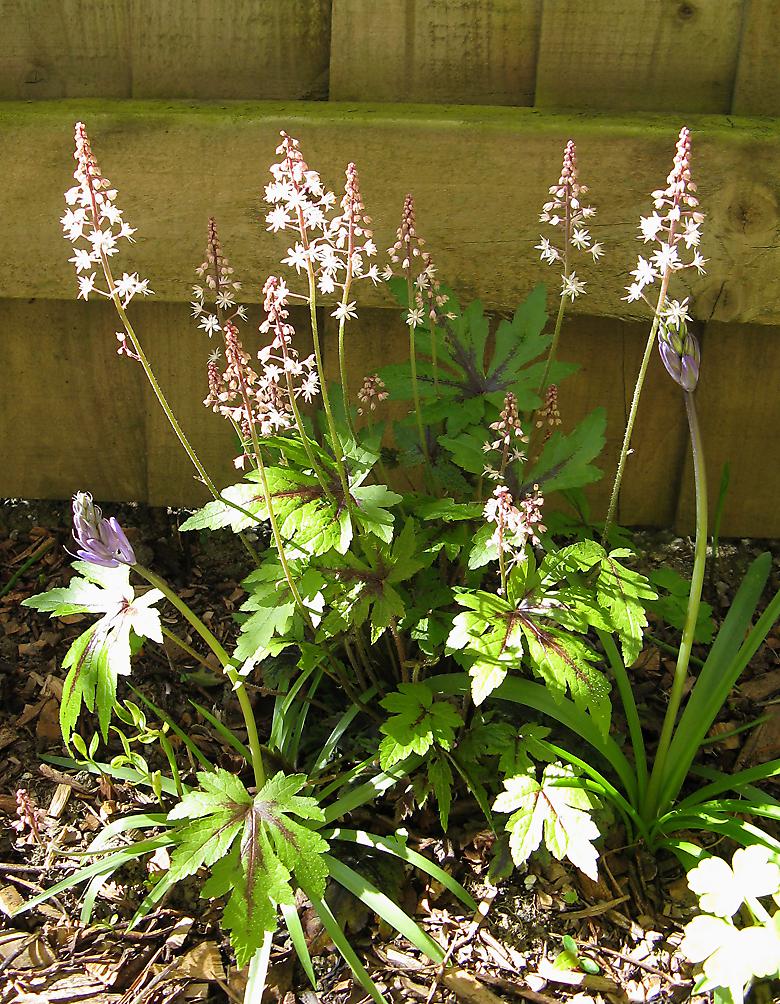 4 Ipheion
I had these last week, but some more flowers are open, so I have a little bunch of flowers now.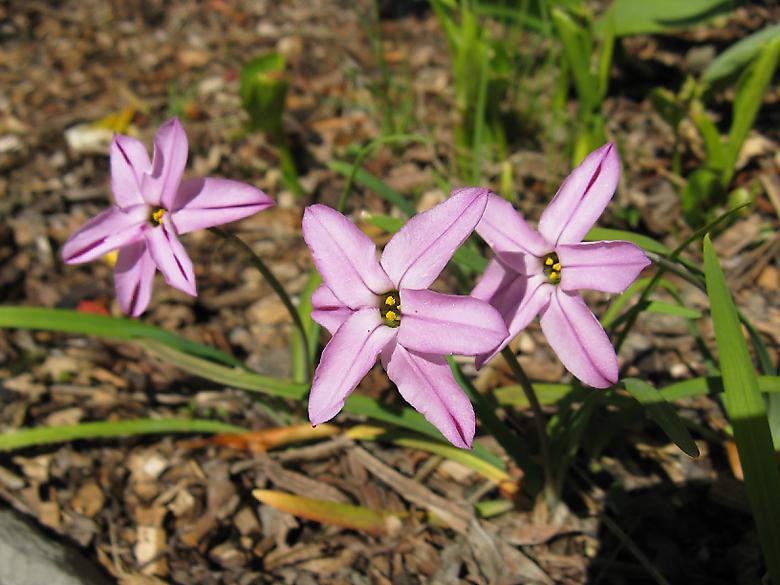 5 Geranium
Could not resist this Geranium for its wonderful leaves. It is G. pratense "Hocus pocus" I planted it today after the photo was taken.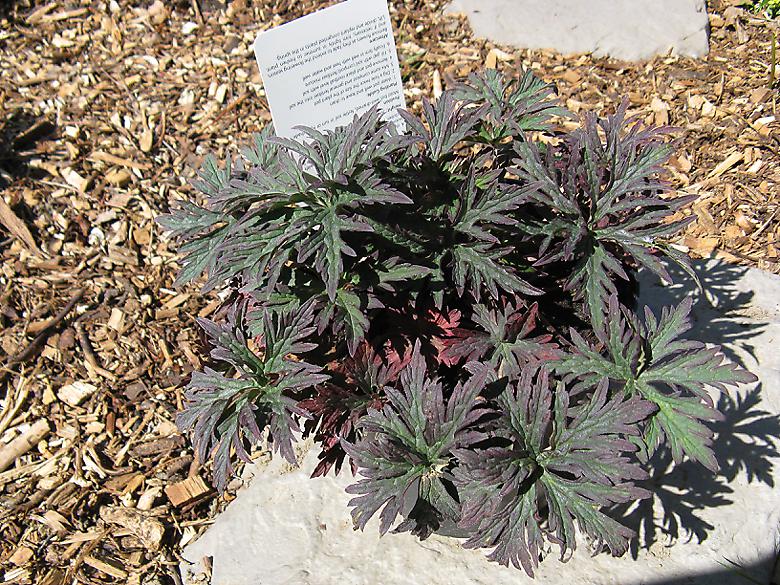 6 Tulip
This is the second tulip in the trough. It is the third or fourth time it has returned. There were two flowers this time, but unfortunately one of them snapped near the base. I left it and it, and the flower has opened somewhat!
The other tulips are still flowering but the colour has faded to almost completely white.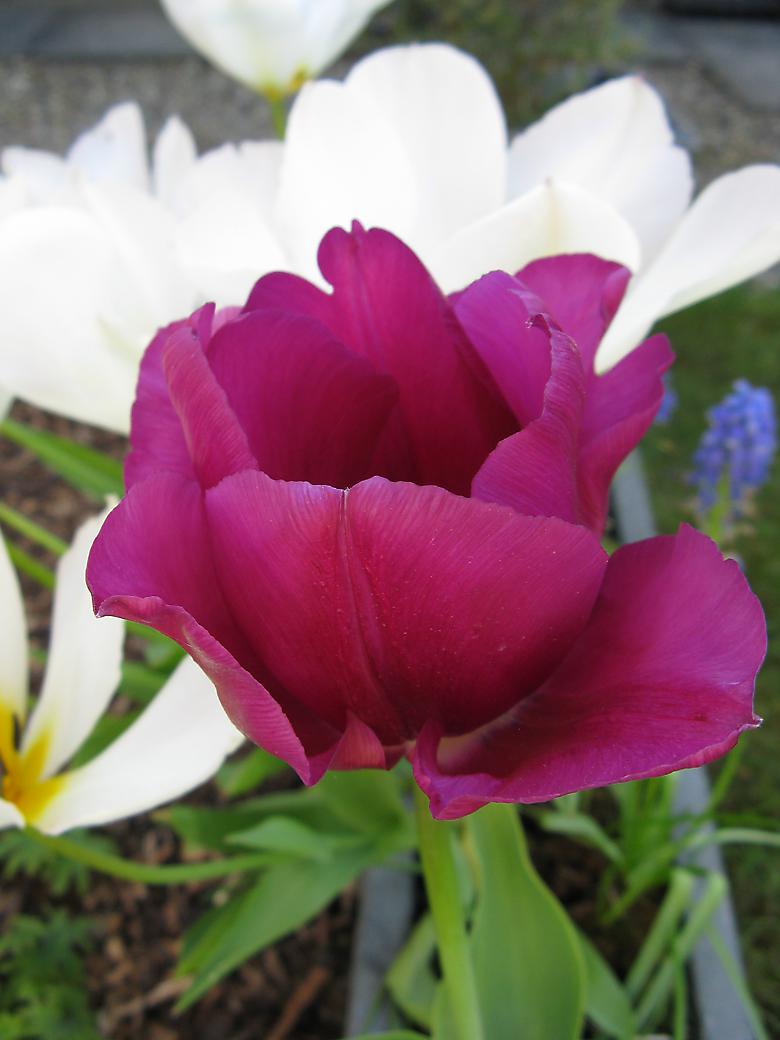 Posted by Steve