Posted Mon 13 March 2017 in garden
Remember how I thought that the catkins on the hazel did not look much like ones that you typically see in photos? Well that is because they were not fully developed, a couple of days ago I noticed that some of them had opened out and become opened out hanging down and blowing freely in the wind.
In the photo not only can you see the catkin, you can also see the tiny pink flower.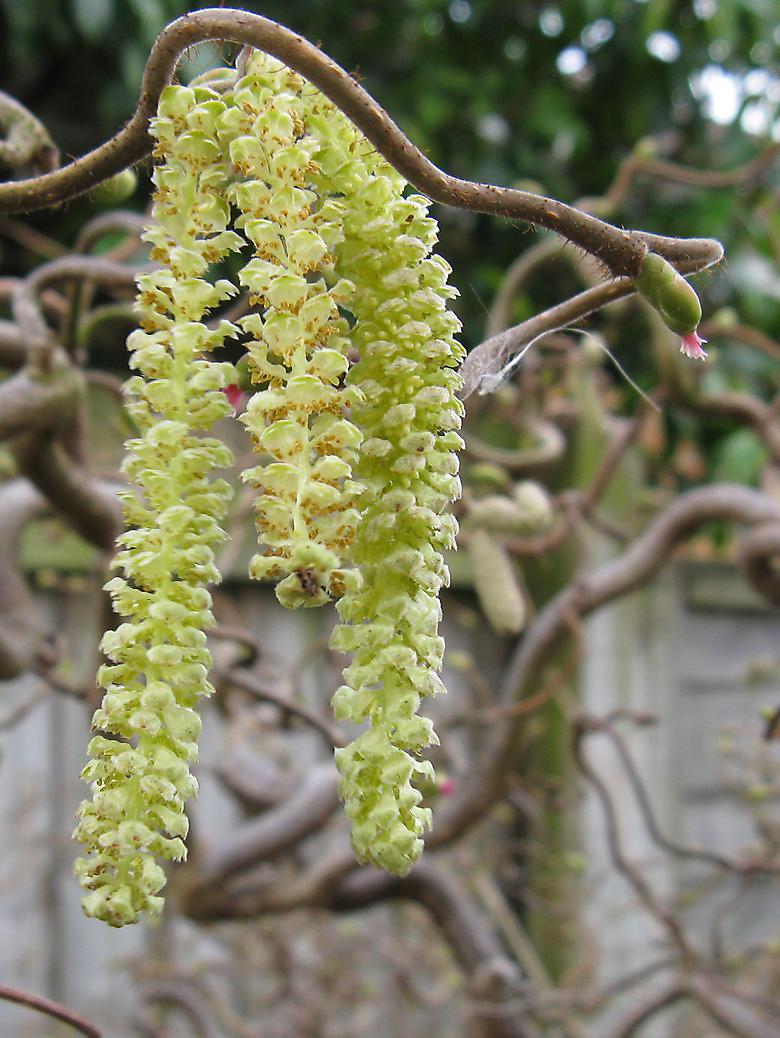 Click to comment
---