This is a roundup of what happened in the garden during February. Don't forget I have just moved in and am seeing the plants grow for the first time, having to guess at what plants are from last years dead foliage and the new shoots.
Weather
There was about two whole weeks of dry weather during the month. The lawn almost dried out! Well not really - the center and right part was still quite soggy. Then it rained for a whole day and everything was saturated again.
Bulbs
Daffodils have flower buds but they have not opened yet.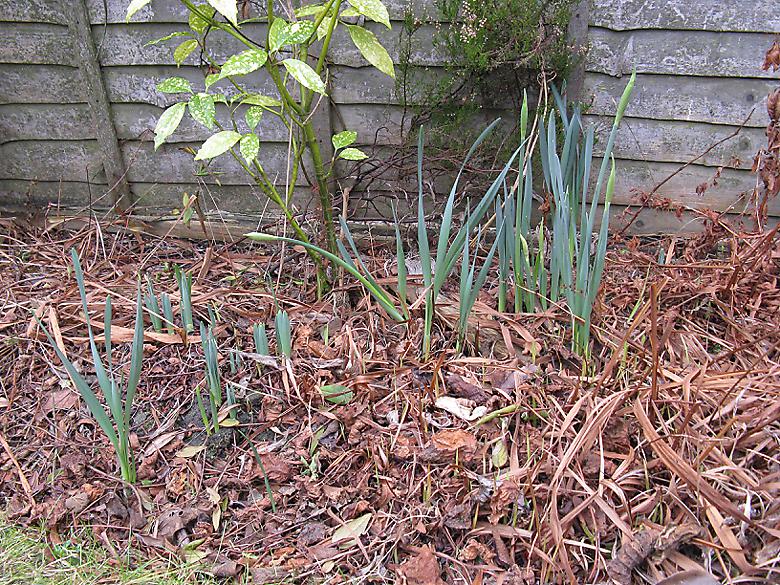 There are montbretia sprouting everywhere, with leaves up to a couple of inches.
Of the bulbs that I planted, several tulips are coming up, and there are a couple of either bluebells or muscari. The photo shows one and a tulip.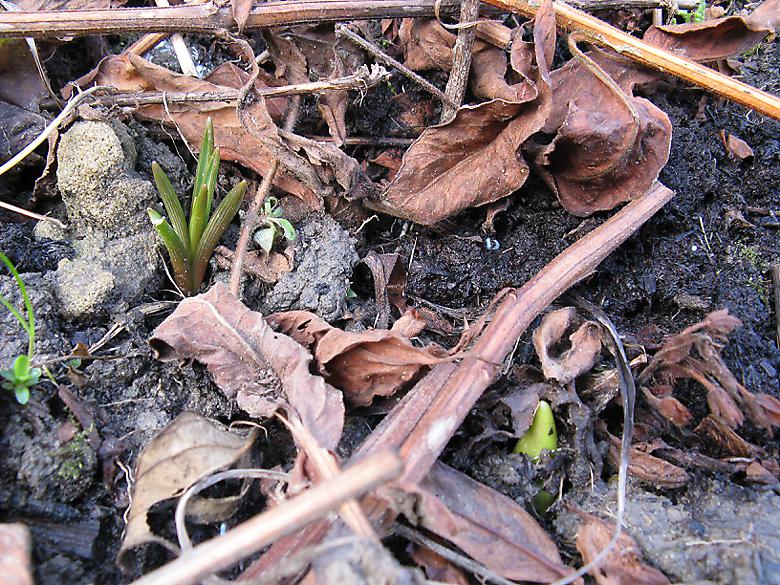 The crocuses were not out, one is about to flower …
Click to read more or comment
---