Posted Sat 12 August 2017 in garden
The rain has poured most of the day, there are pools of water along the edge of the lawn which is itself very squelchy. To keep with the mood here are six things that are just not going at all well in the garden - on a Saturday.
1 Half eaten Rudbeckia flower
This is Rudbeckia 'Goldsturm' This was the first flower - It was nibbled before it was even open.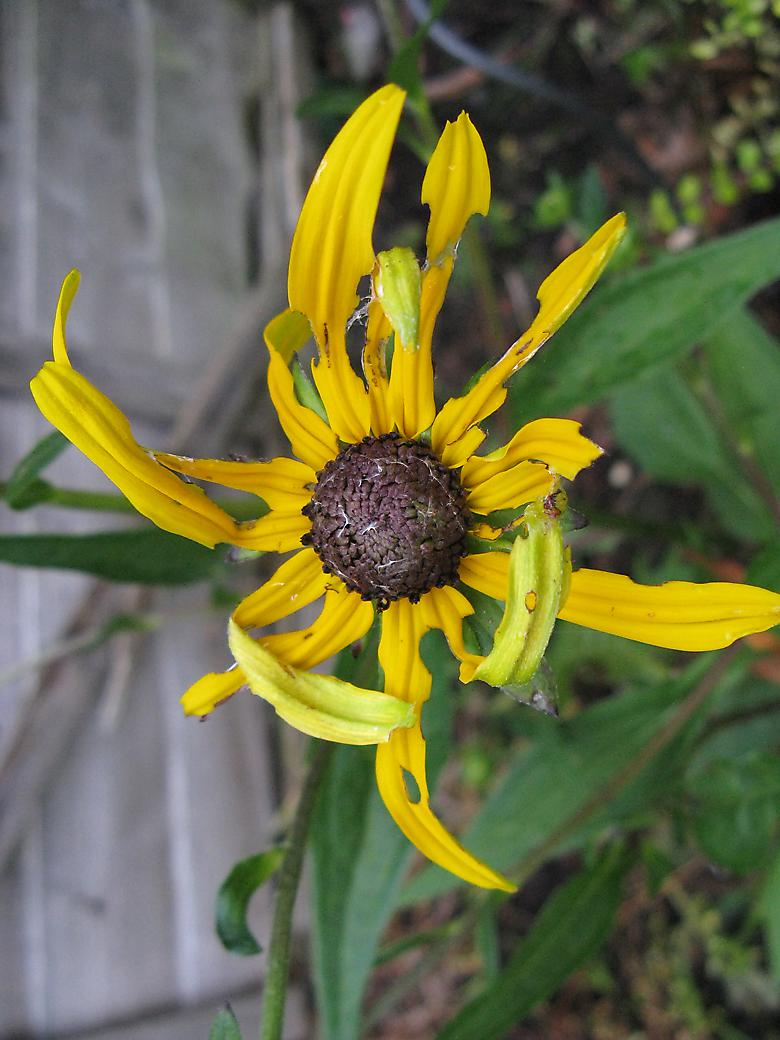 2 A disappointing Astilbe
I foolishly bought an Asilbe with no information about variety, colour, expected size - my own fault - I can't even say because it was cheap as it was about £6 if I remember correctly and it was in a larger than average pot.
So yes, it put up some leaves and yes it flowered - bright red fading to pink - but it is tiny and would still fit in the pot it came …
Click to read more or comment
---