Six on Saturday 8th
Posted Sat 08 July 2017 in garden
I'm going to join in the garden meme of The Propagator blog - well at least for one week. I did do a trial run 3 weeks ago but was a bit late by the time I actually got around to publishing it.
I should mention that I am in the North Tyneside area, so the flowers may be a little behind those further South.
1 Salvia greggii 'Radio Red'
I bought this last month so it is still quite small but there are a few new flowers opening. The red is a welcome change to all the yellow at the moment. After I got it home I noticed that the label said it was half hardy, so we shall have to see if it survives the winter.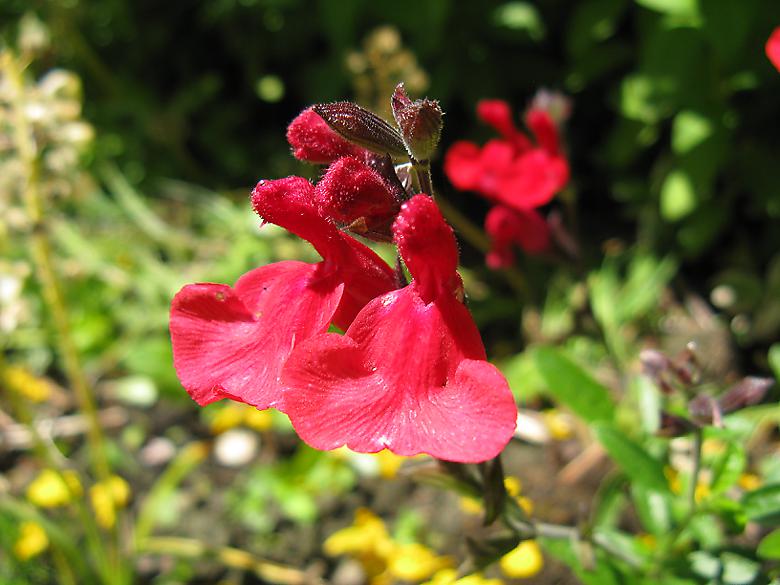 2 Caterpillar
I was about to take a picture of a Zinnia and saw this caterpillar on one of the leaves.
After looking through pictures of UK caterpillars, the one it seems to be most similar to is the vapourer moth.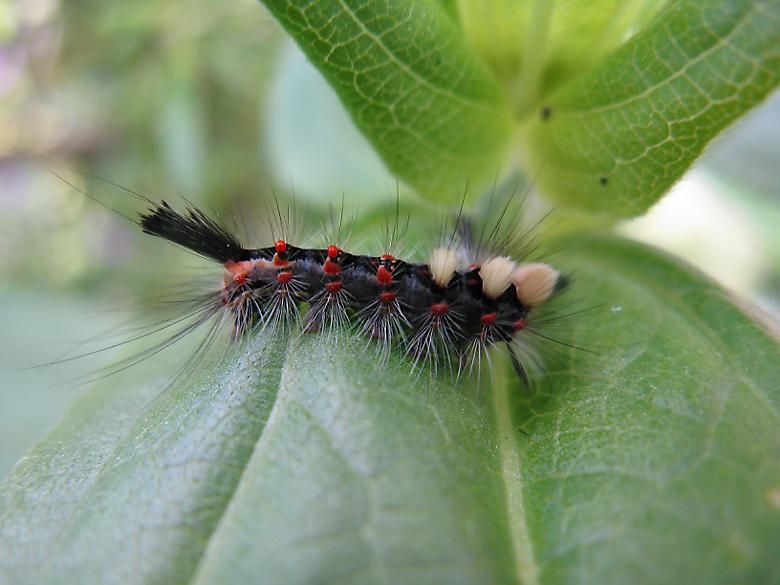 3 Yellow loosestrife
Another picture of this as it is the largest and most colourful clump of flowers in the garden at the moment.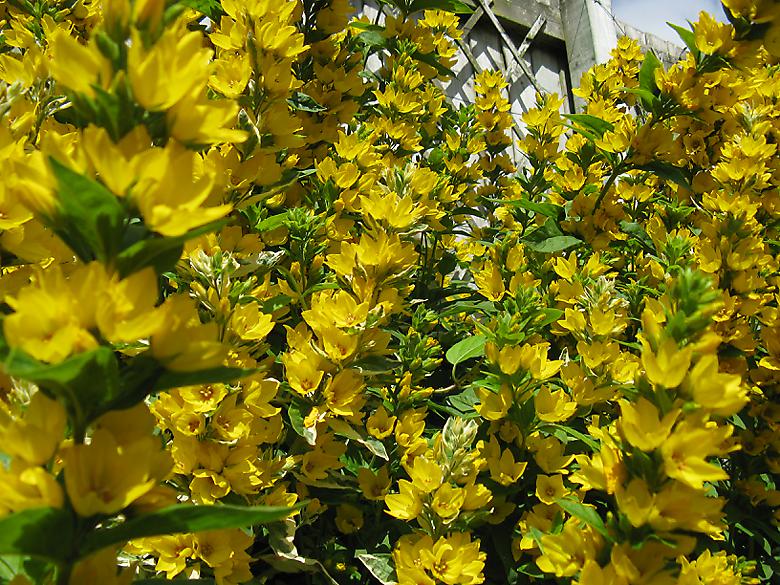 4 Californian poppy
I grew these from seeds and the ones that I planted into containers have done very well with masses of flowers.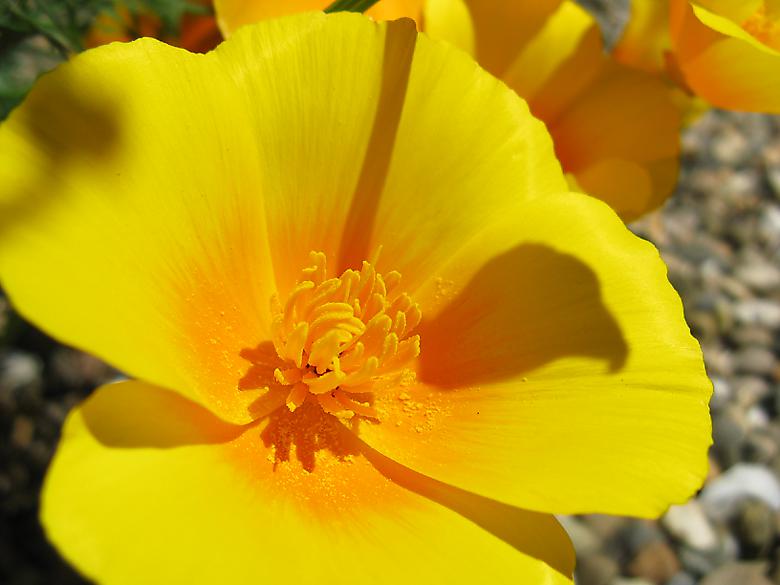 5 Lavender
There is so little new happening that the last two items are just buds!
First is the lavender which was bought last year and surprised me by growing very quickly into a rather large plant with lots of flower stalks this year.
I'll do a post showing its progress once the flowers are open fully.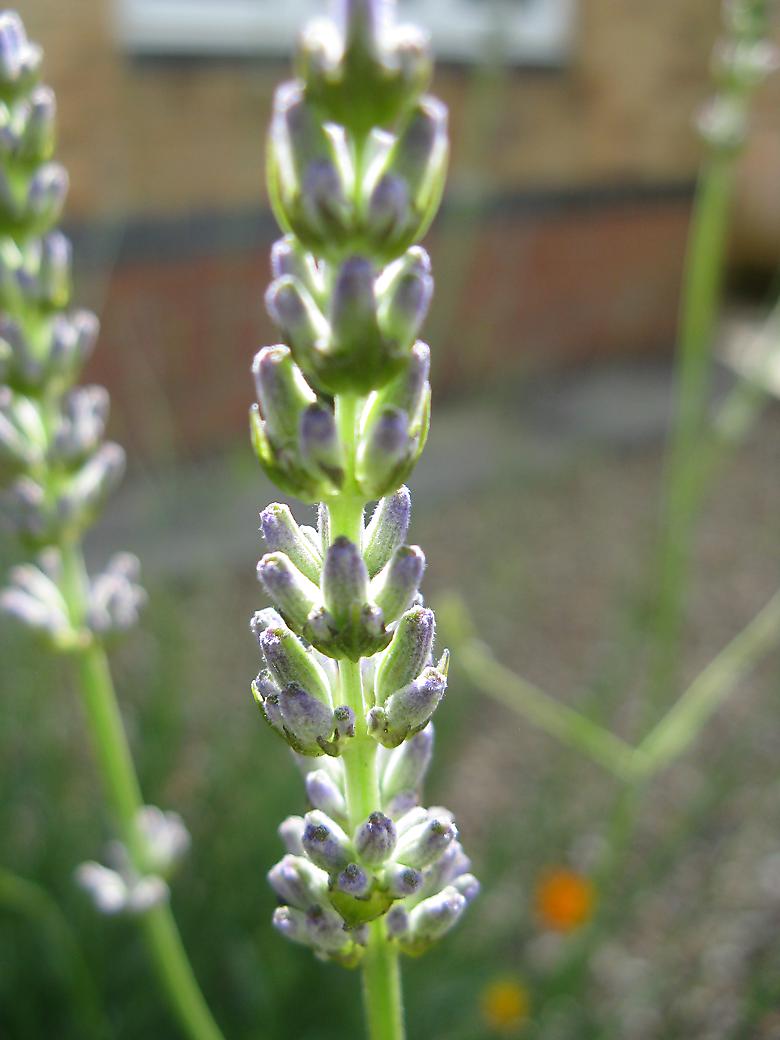 6 Crocosmia
There are a number of patches of Crocosmia around the garden and in the last week some buds have started appearing.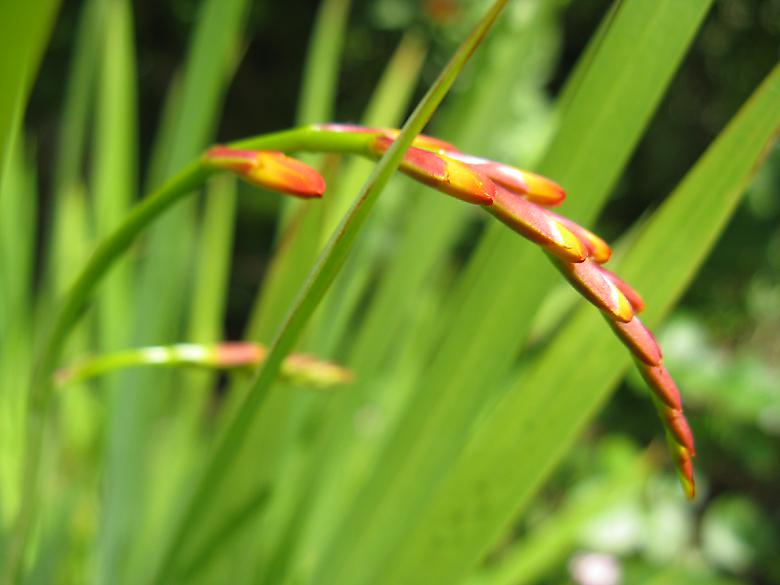 Posted by Steve