Lewisia in flower
Posted Sat 12 October 2019 in garden
These are supposed to flower in the spring/early summer as far as I know.
When I bought this is was covered in flowers which had mostly gone by the time I decided where to plant it. I made a mini rockery with three stones and planted it in the middle of them, so that it is slightly higher than the surrounding ground. This will hopefully keep it dry enough to survive the winter.
Anyway it has decided to throw up an autumn flower too.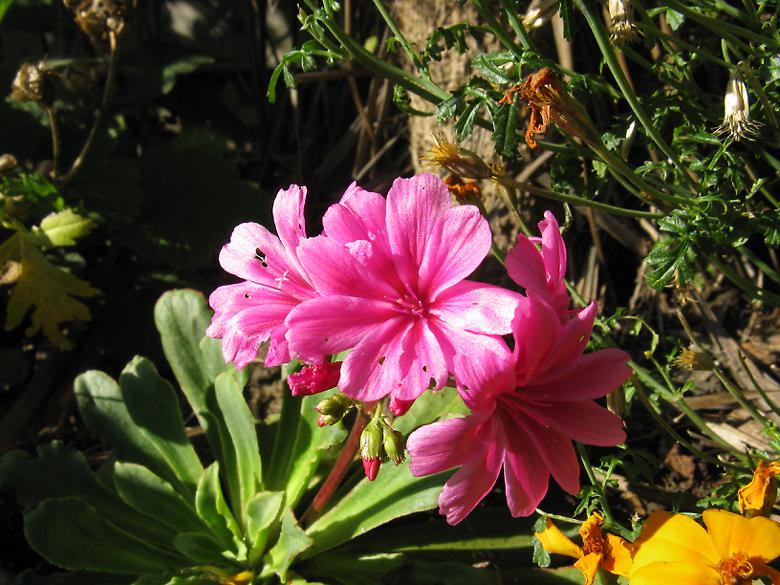 Posted by Steve