End of October round up
Posted Thu 31 October 2019 in garden
Compare with last year.
Weather
The average temperature was 8.3C with a minimum of 0.3C and maximum of 14.4C It rained on 21 days, with a total of 100mm of rain.
Butterfly
Last month was all about the Red admirals, this month there were a few Comma butterflies. One time I saw two at the same time. They were mostly on the Verbena, but also on other flowers such as the Helianthus here.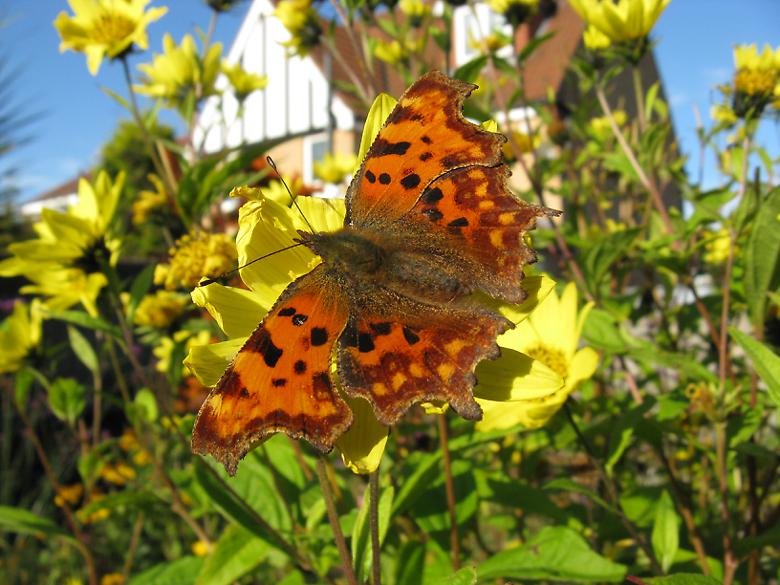 Sedum
This has much larger flower heads than last year. I've moved chunks of this into the front garden where it will get some more sun and may do better.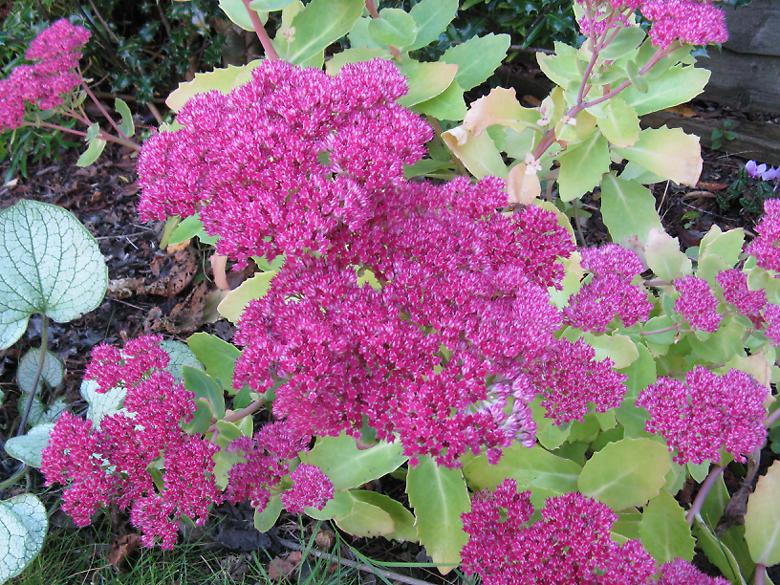 Anemone × hybrida 'Honorine Jobert'
This is much taller than the previous two years where the flowers didn't seem to stand up on tall stalks as they are here. It is also starting to spread a bit.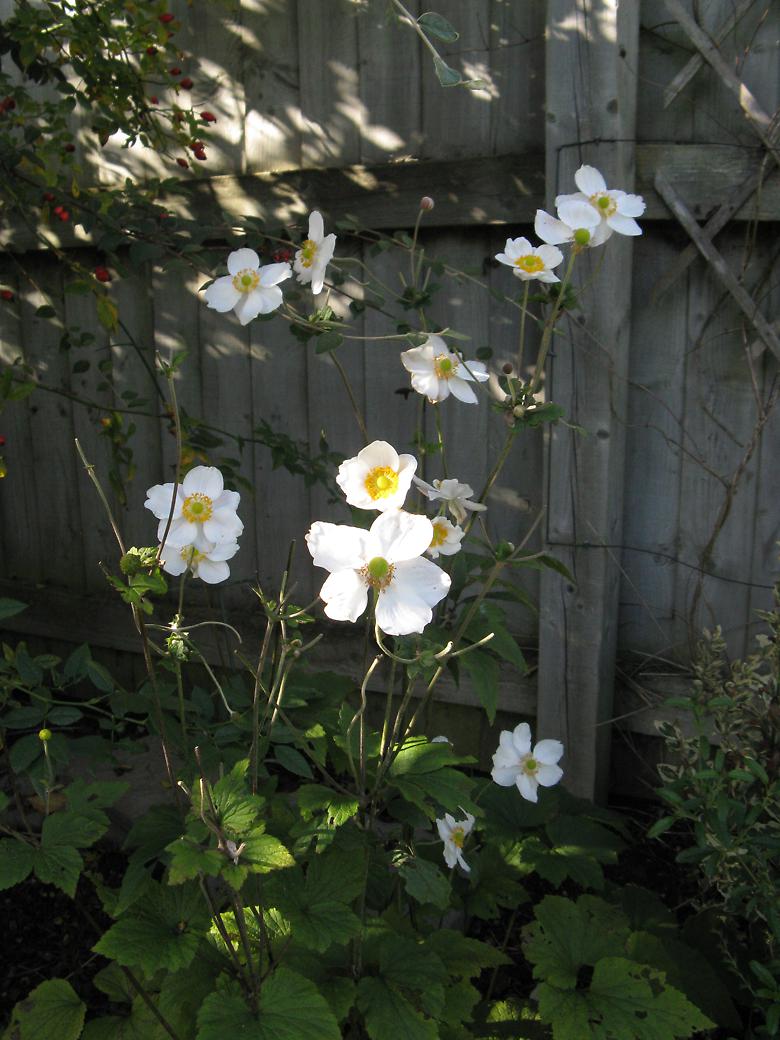 Helenium 'Mardi gras'
This is a great Helenium that flowers for such a long time. Its not very tall and is getting a bit lost where it is. This section of the garden is due to be sorted out next year.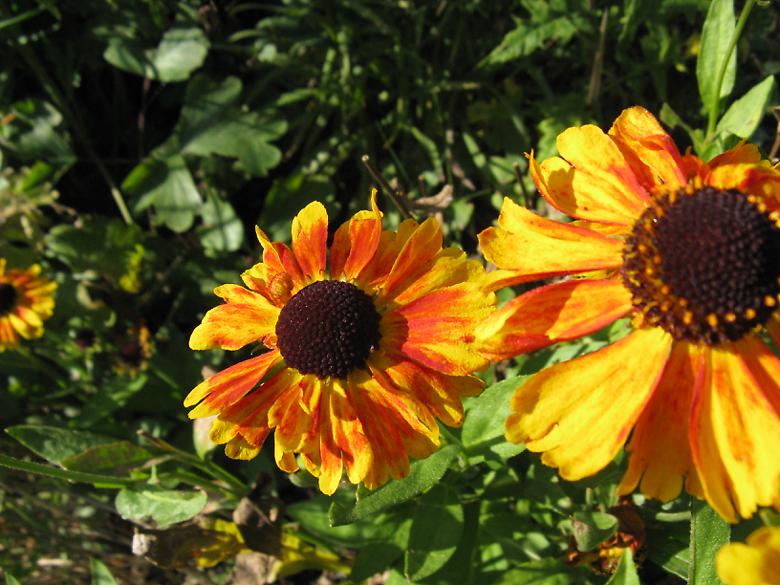 Lewisia cotyledon

Elise
I've already shown this picture this month but worth including again since it is not supposed to be flowering at this time of year.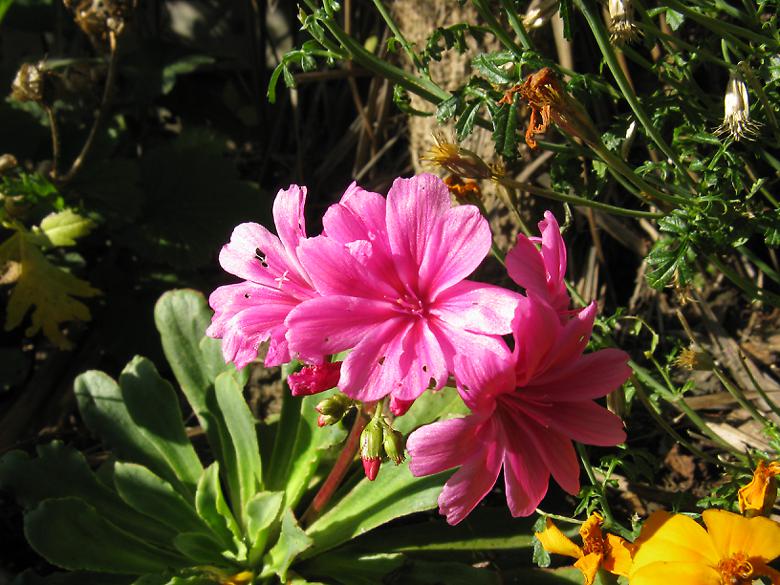 Rudbeckia 'Little Henry'
This is not doing any better this year than last. Just a few flowers on around three main stems.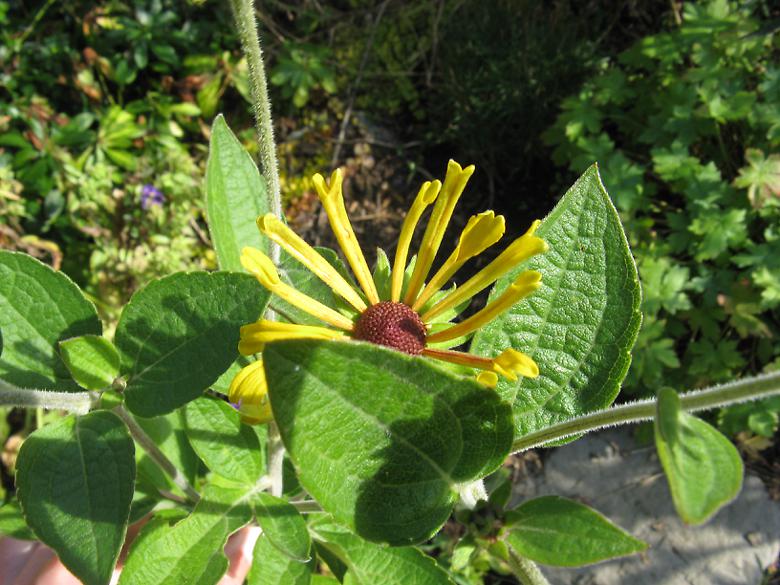 Helenium 'El Dorado'
Another great Helenium which is a somewhat taller variety than the 'Mardi gras'.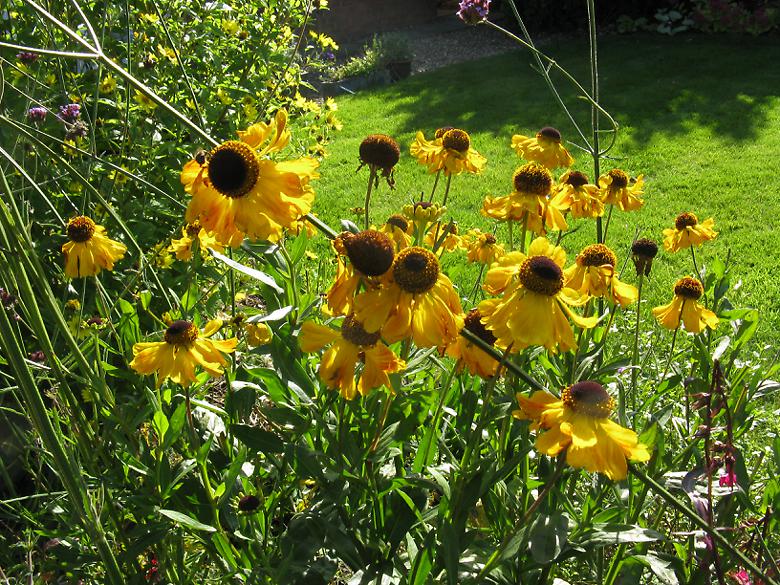 Rudbeckia 'Goldsturm'
This is spreading very well and I separated it into two clumps earlier this year.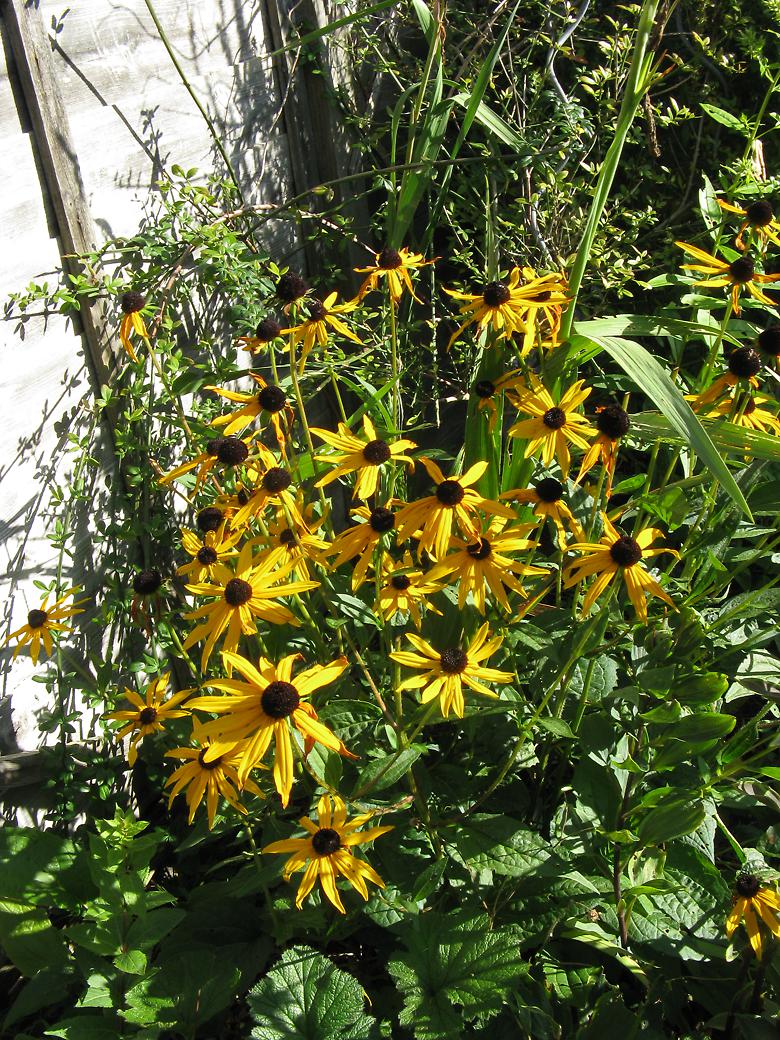 Helianthus 'Lemon queen'
This grew very tall this year, even though I moved it in the spring which I thought might have set it back a bit. It starts flowering with just a few flowers at a time and then gradually builds up so that it is covered. It is pretty much at its best in this photo.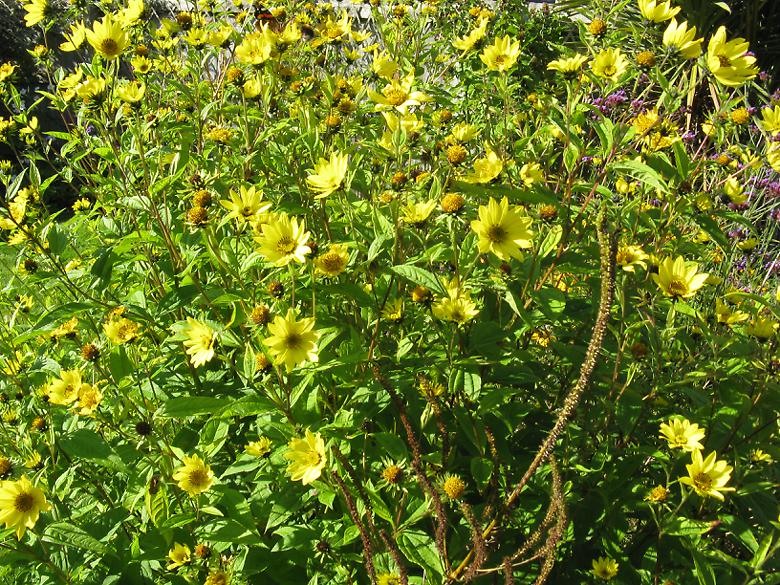 Corylus avellana 'Contorta'
The corkscrew hazel has a small number of hazel nuts this year, maybe slightly more than last year. Next years catkins are already developing and are quite small at the moment.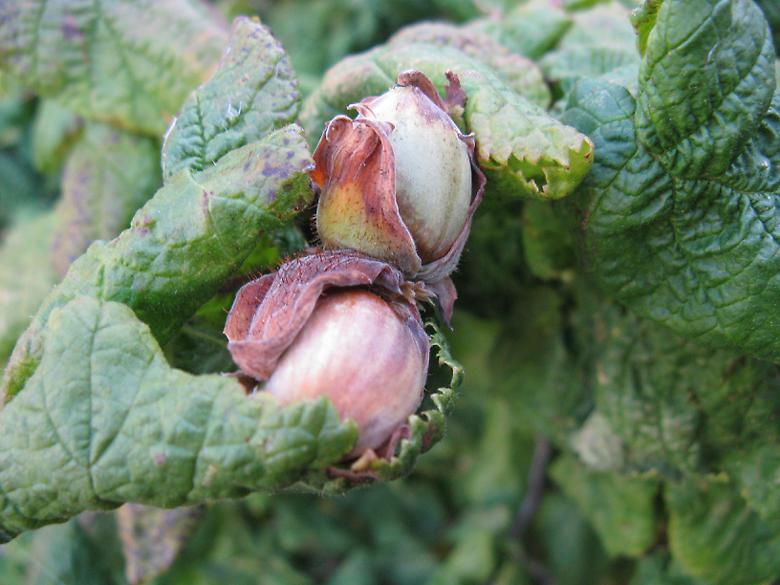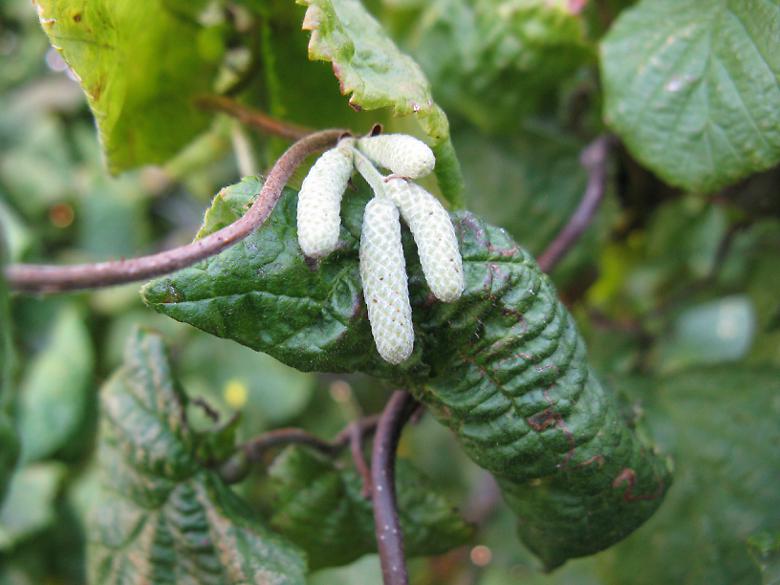 Stokesia laevis 'Blue star'
I got this over the winter and it has just started to flower now. So far just the two flowers, but there maybe some more as there is another flower stem growing.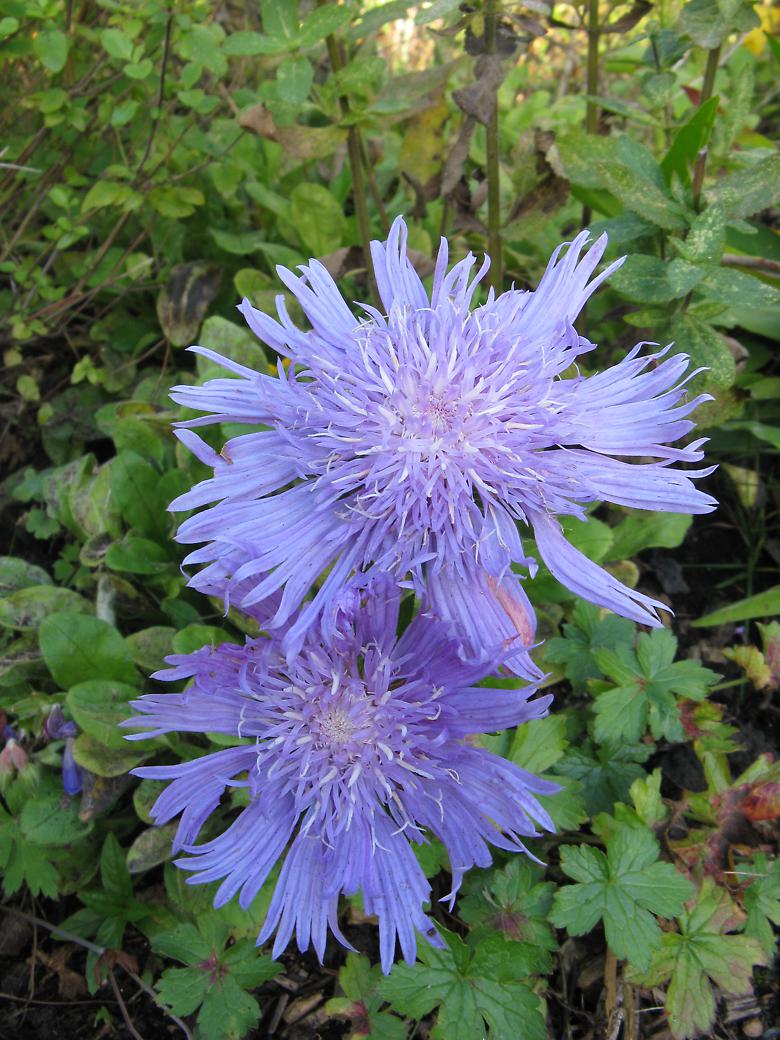 Posted by Steve