Six things 30 Nov
Posted Sat 30 November 2019 in garden
My first six on Saturday for a while, on the off chance that you are wondering what that is all about then head over to The propagator blog for lots more slices of Saturday garden life in six easily digestible pieces.
After a week of darkness and rain it cleared up for the weekend for a change. Of course the sun was combined with some frost, it's the 8th day this autumn that the temperature has dropped below zero.
There is far less surviving colour in the garden last year, I was just looking at pictures from last year, and the autumn flowers lasted right into December, whereas this year there is very little left.
Cyclamen
Every year I get one of the tender Cyclamen and plant it for the splash of colour. This year I decided to keep it in a pot as I thought I could make it last longer by moving it when there was a frost. Today even though there was a fair amount of frost the ground was not frozen, but all the containers were, including pots that were right next to the house. So I may be wrong about the best place to keep it. Still surviving though.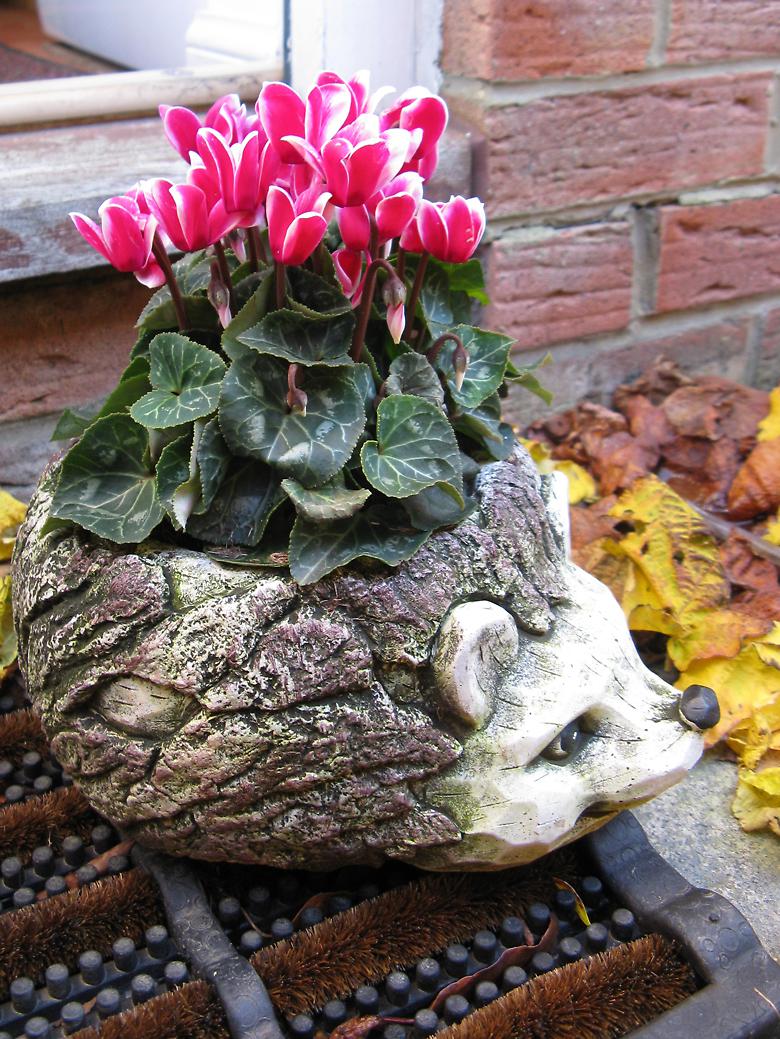 Potentilla
This is the Potentilla that was originally at the side of the house when I moved here and didn't flower. The next year I moved it to a sunnier spot, but it was quickly swamped by a Sidalcea and didn't flower. I moved it again and this year and finally it has flowered well, and there is even one out now.
Here it is with a covering of frost.
Berries
A couple of weeks ago the Cotoneaster in the foreground had leaves that had turned almost the exact shade of red as the berries, so much so that it looked like there were no berries - or that they were all berries.
The Pyracantha still has its berries although they are starting to be eaten now. I think that they have lasted longer than last year.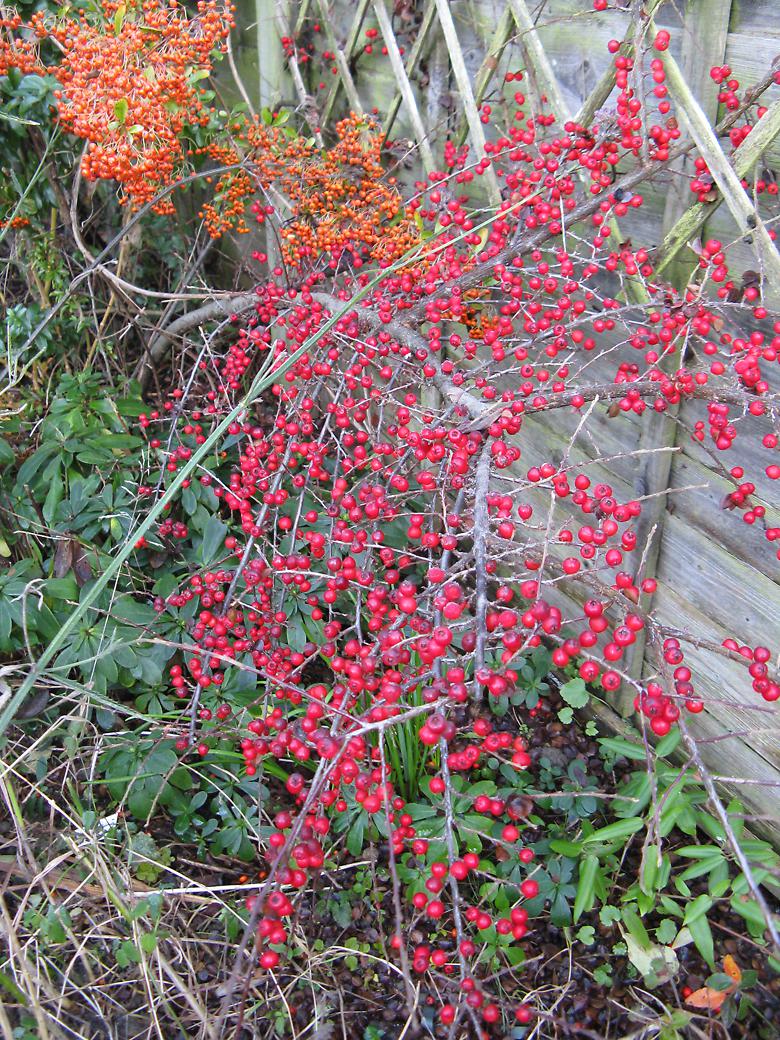 Rudbeckia
This is Rudbeckia 'Little Henry'. It is not at all bushy and there are just a few flowers on long stems. I don't feel it is suited to the conditions, but it is one of the few flowers to be seen, so there is that.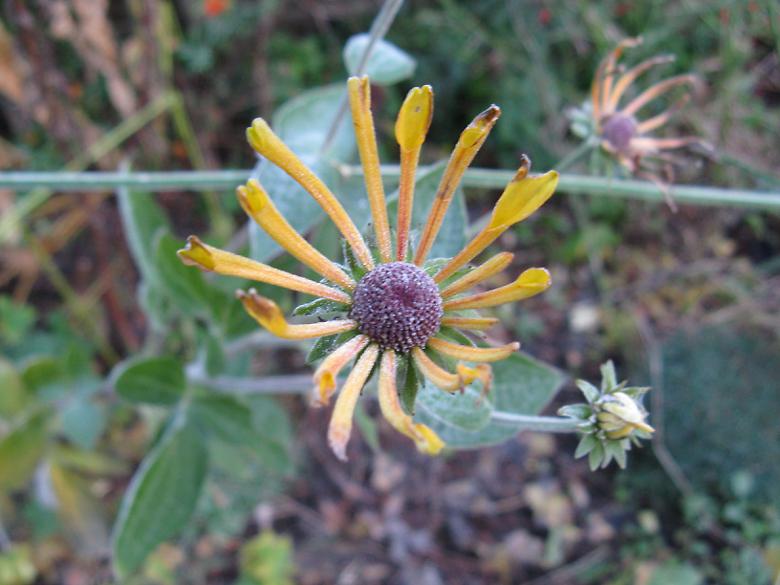 Rudbeckia too
A new purchase which had lots of flowers when I got it, some of which are still hanging on. I don't know if it is naturally late flowering; I suspect not, but we'll see next year.
I kind of got this to replace the previous one but of course I've kept them both so far.
Oh, it is Rudbeckia fulgida 'Little Goldstar'.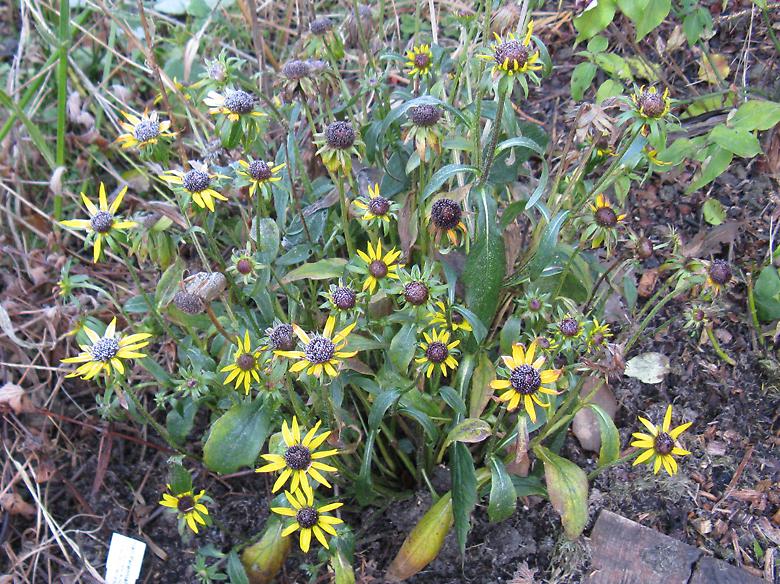 Hellebore
This is the year I realise that these things are evergreen so all that waiting for the new shoots of the previous one that I thought had died back over the summer was in vain; it was already dead.
Its replacement has survived, and today I looked to see if there were any buds and there are a few, here one that looks like it will not be too long before it flowers.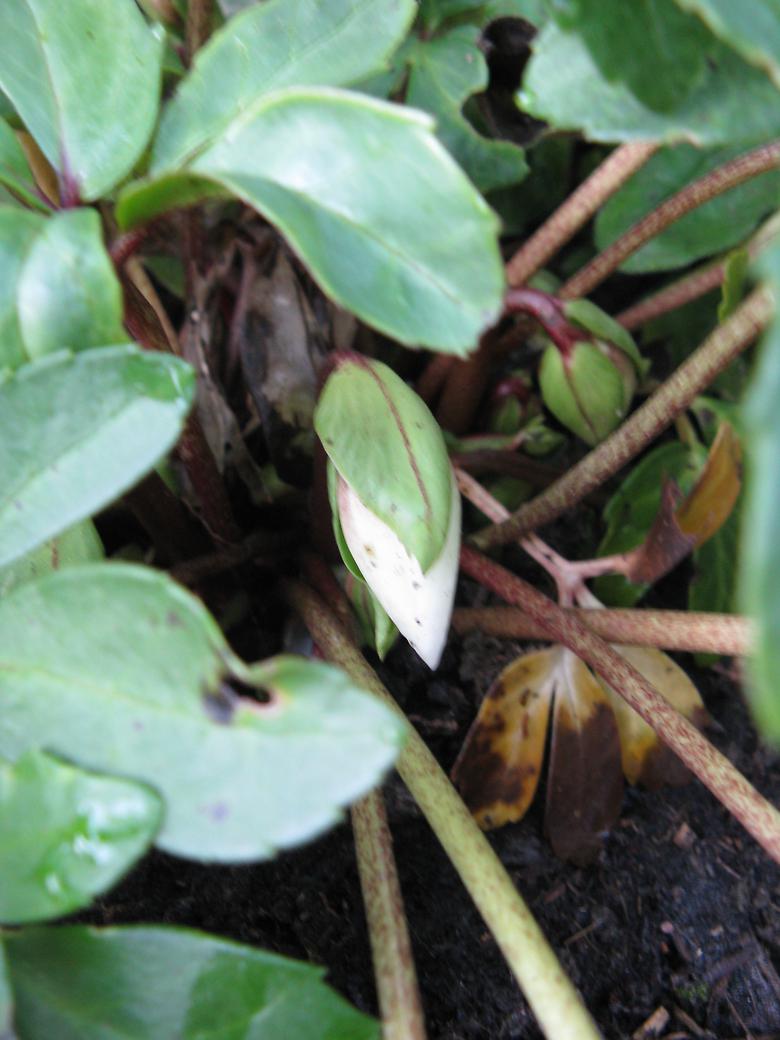 Posted by Steve