Mystery campanula
Posted Sun 16 June 2019 in garden
Close by the Campanula 'Sarastro' there were similar but smaller stems and buds that looked similar to the Campanula.
At first I thought it had spread, but then I noticed that there was a clear gap between the main plant and these new stems. Then I thought perhaps it had seeded, but it is supposed to be sterile.
Anyway the flowers are now out and are so very different it is hard to believe that there is any connection at all. On the other hand I have no other idea about where they have come from. Perhaps they have always been there and not flowered before. It is certainly difficult to notice the leaves as they are entirely hidden by the Solomon's seal and everything else that is in that area.
I've no idea what it is, after looking at some pictures the closest to the star shape of flowers that I have found is C. poscharskyana. However I saw some of that for sale today and I am not sure that the leaves are similar enough.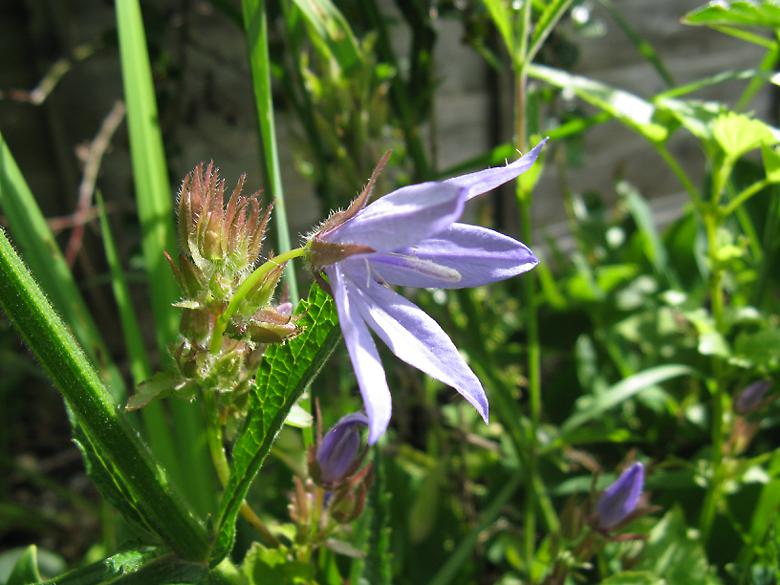 Posted by Steve