Six things today (11 May)
Posted Sat 11 May 2019 in garden
A useful amount of rain this week and although it was cold there was no frost. Today I planted all the plants that have been waiting until I dug up the next area of lawn which I completed last weekend. It now looks like it will be dry for a while, so I will probably have to water the new plants until they are established.
I'm quite pleased that there is no gap this year between the early spring flowers and the main summer flowers, I still have daffodils and tulips out and the next round of flowers are already beginning to bloom.
Here is this weeks Six on Saturday, six things in the garden today, see the Propagator blog for a whole heap of other Sixes.
1 Tulipa 'Ballade'
This is the final tulip to flower for me. It has lasted well, perhaps as it hasn't been so warm. They have barely opened all week, but are slightly open today. Luckily tulips are one of the few flowers that look good (or even better) when not open.
I remember being underwhelmed when they first opened but I think the colour became richer over the first week or so and now they are as great as I was expecting.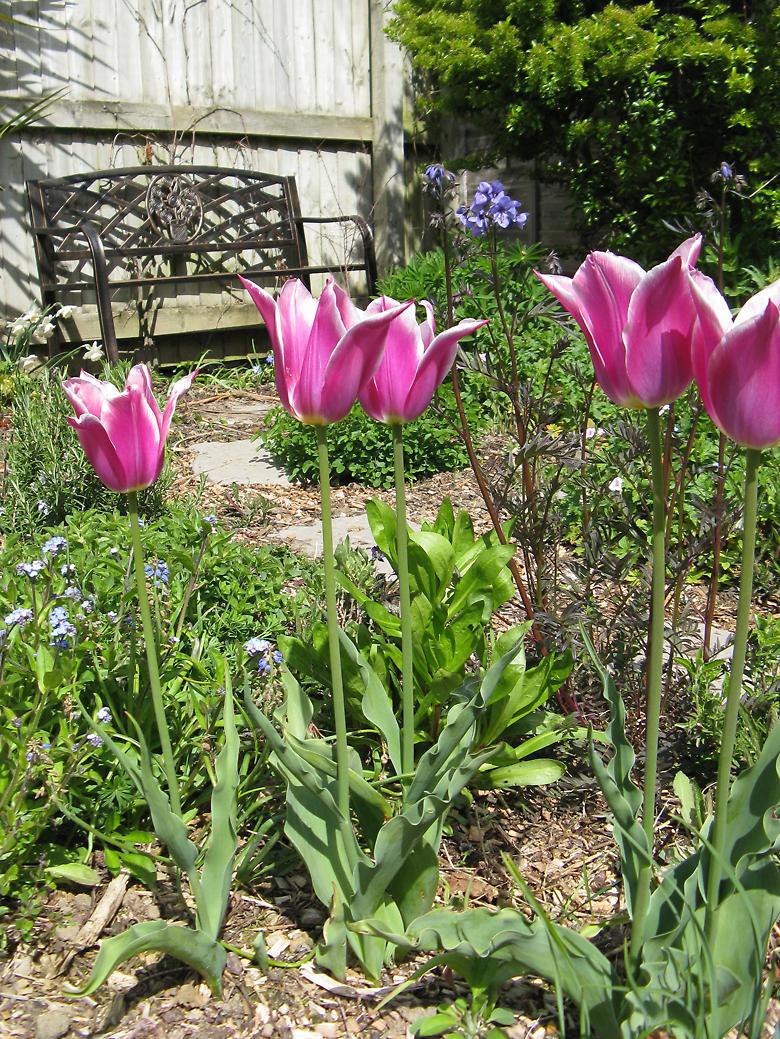 2 Polemonium yezonense 'Bressingham Purple'
This had a close shave with death after its first winter as it was reduced to a short piece of stem and root about an inch or so long. Several times strong winds have broken flowering stems. This year it is much bigger, and there are many flowering stems and they survived reasonably strong winds last week.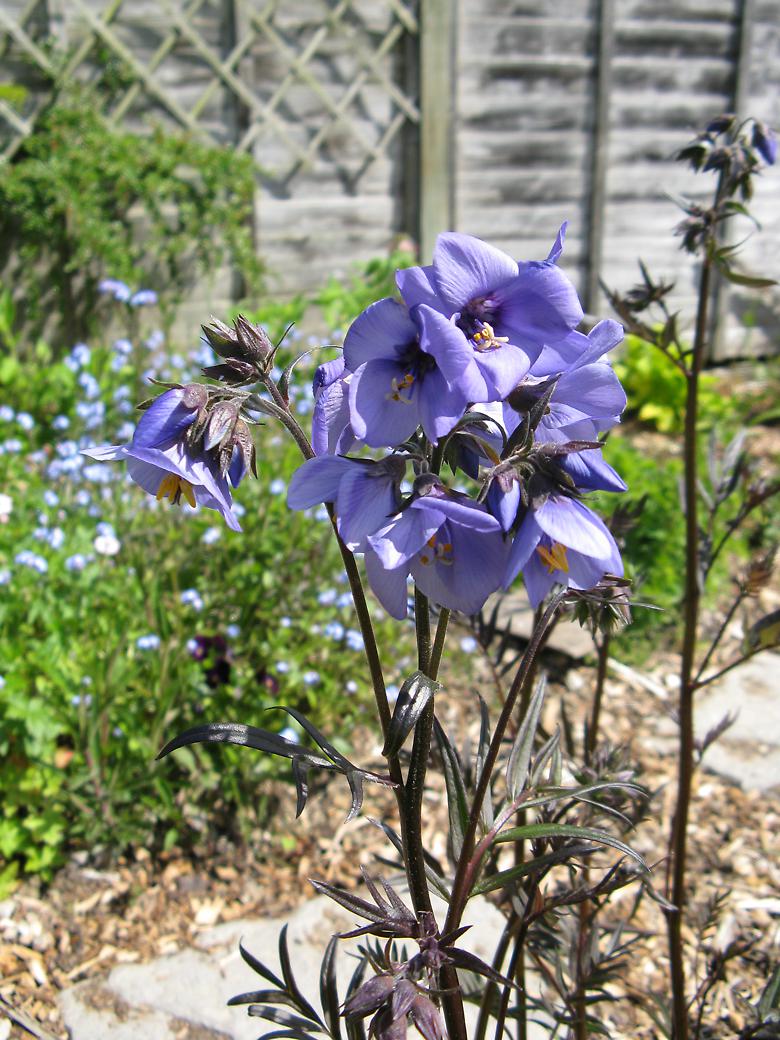 3 Doronicum orientale 'Leonardo'
This is my third attempt at a Doronicum. Last year I chose one without any flowers which promptly just died without ever producing any.
So this time, I got with flowers on already and I've planted it in a different place, so at least its done something.
So far so good, fingers crossed.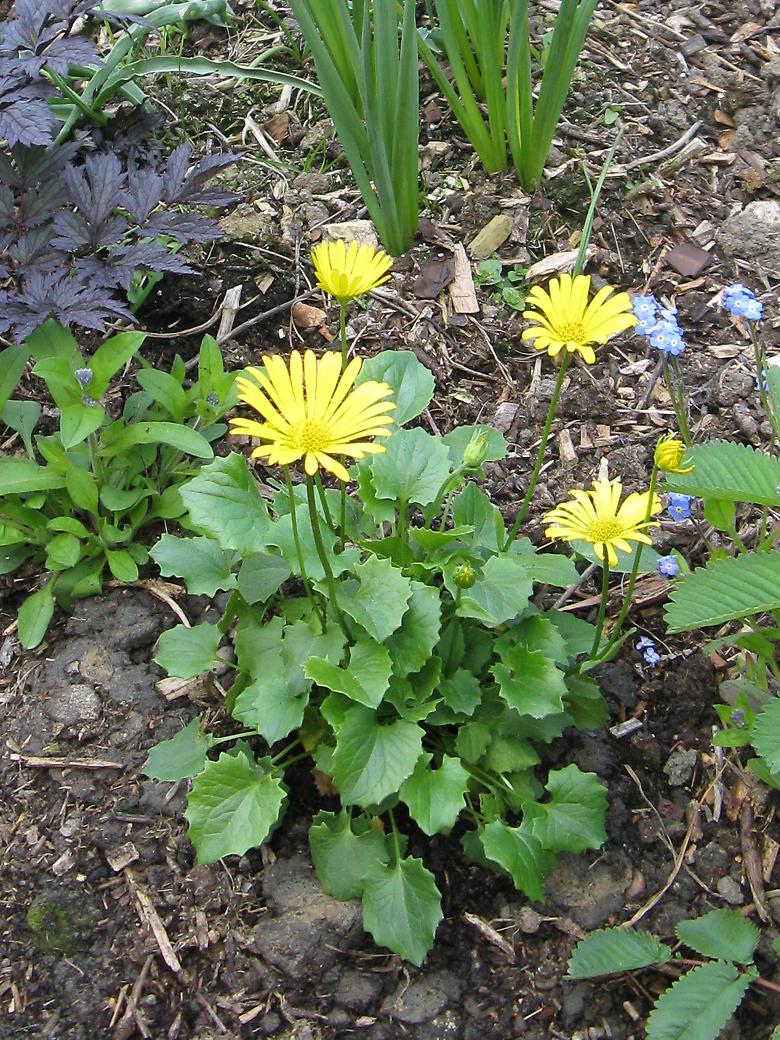 4 Centaurea montana
There was a patch of this already, and in previous years it has flowered much later than in other gardens near by. So this year I split it up and put half on the other side of the garden that gets more sun earlier in the year. This original patch has grown strongly and is tall, but still not yet flowering. This new patch has stayed low, but there is one flower open.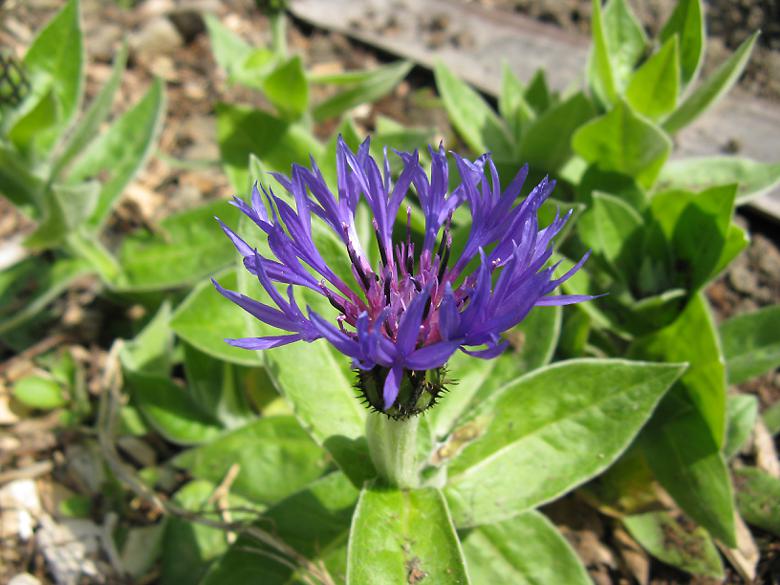 5 Osteospermum 'Lady Leitrim'
This flowered continuously last year, but there was never many flowers out at the same time. It has grown well over the winter and there are masses of flowers out already.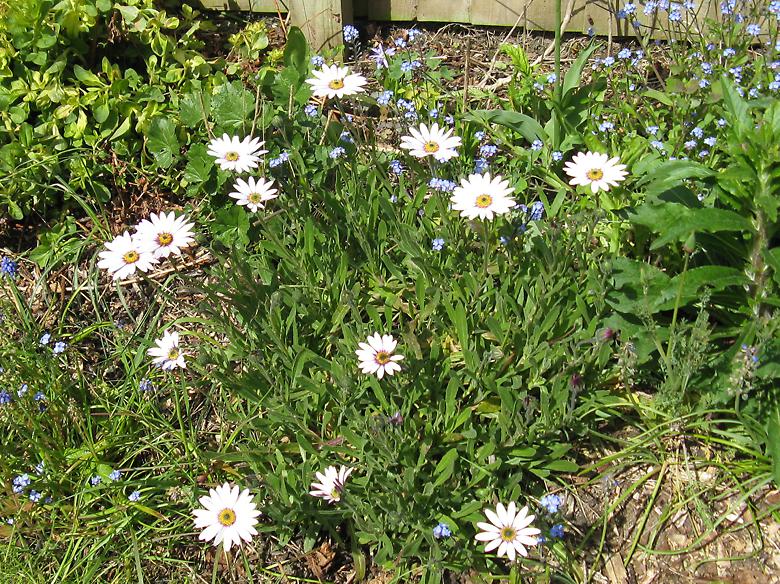 6 California poppy
I grew these from seed last year. Although the packet says that they are a half-hardy annual, they can flower again the next year and survive at least a normal winter here.
This is one in the back garden that either flowered last year or was an autumn seedling, not sure which. Anyway it is flowering at roughly the same time of year that they were planted last year.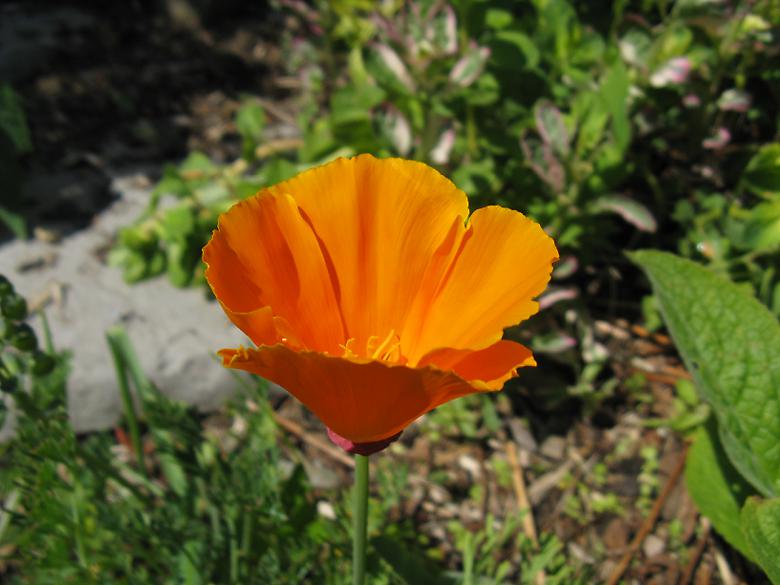 Posted by Steve