Six on Saturday, new year's eve
Posted Sat 07 July 2018 in garden
Weather as seemingly always is sunny with no rain in sight. The lawn amazingly is still looking quite green, so some moisture is still down there. But I have not tried to cut it short since the dry spell started, there are some shockingly brown lawns around where they have been cut very short.
Today I watered even some of the more established plants as well as the new ones.
This is the eve of my first Six on Saturday, so here goes...
1. Helenium 'Mardi gras'
This is new this year and was only planted in May but is the first of my Heleniums to flower.
2. Monarda 'Prairie night'
This is an interesting flower and a lovely colour too. It is a great plant. It is not staked but it stayed standing during the very high winds we had a while back. It also hasn't appeared to suffer from lack of water at all, although I have been occasionally watering it.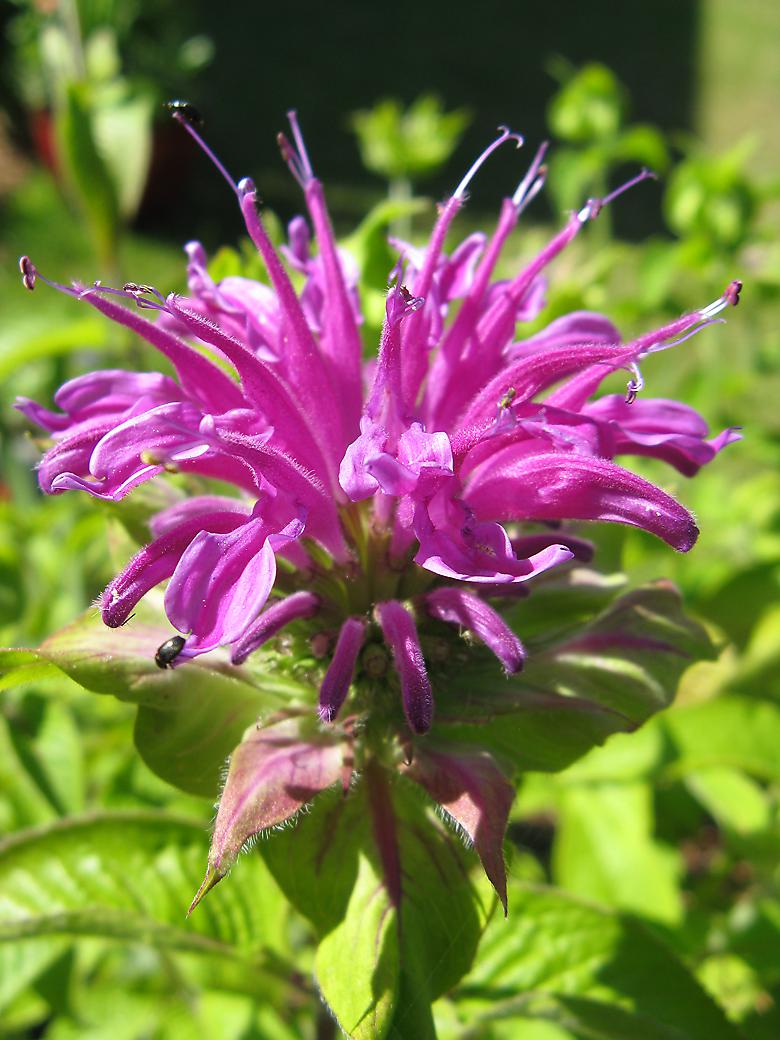 3. Sidalcea 'William Smith'
Last year I blinked and missed these flowers. This year the plant is very much bigger and there many flower spikes. The individual flowers don't seem to last very long though. But looking good at the moment.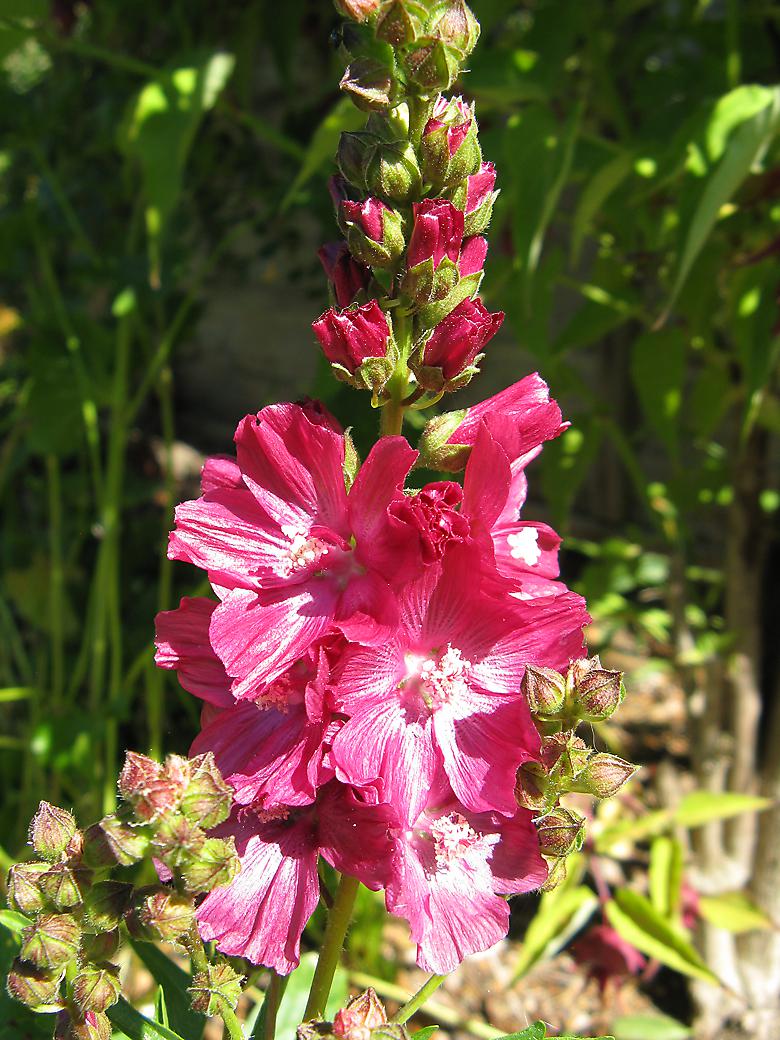 4. Eryngium × zabelii 'Neptune's gold'
This was on a yellow card after doing nothing at all last year. It has responded with a fine display of electric blue flowers this year.
And a bonus bee of course.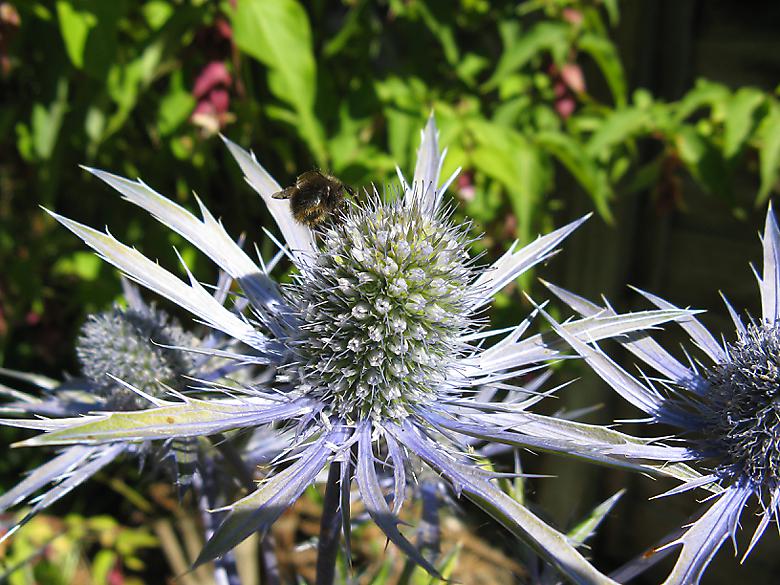 5. Ligularia przewalskii
This is the first of my Ligularias to flower. This has long slender spikes of yellow flowers.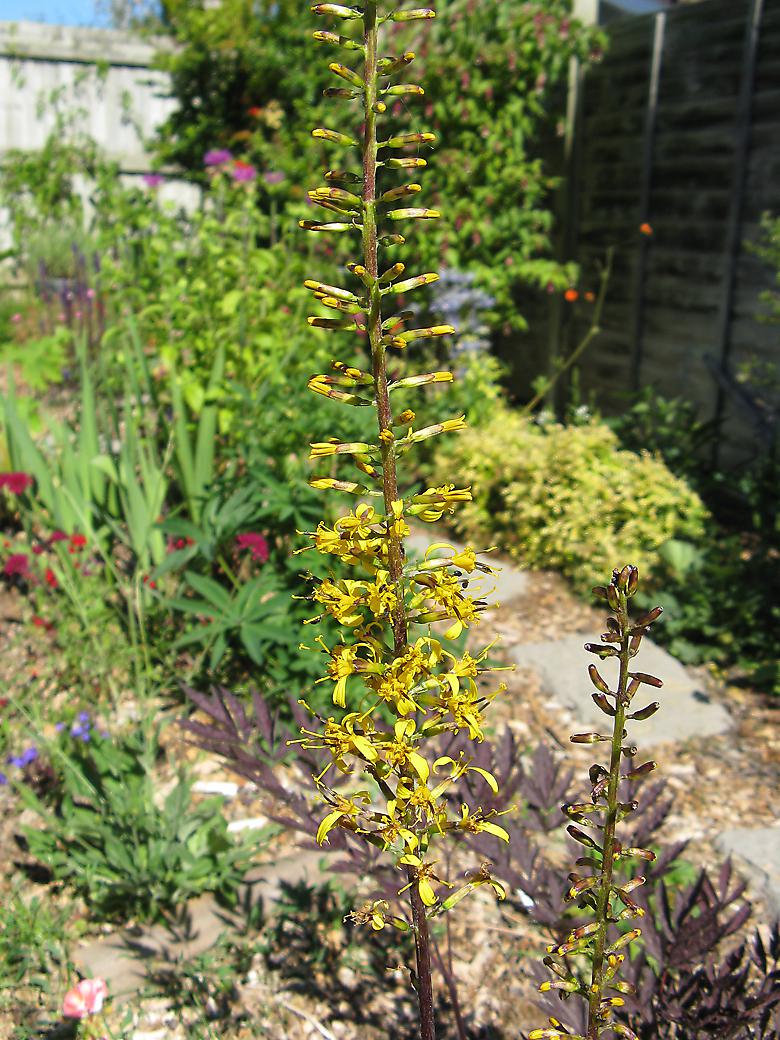 6. Coreopsis grandiflora 'Sunray'
This is one of the five plants that I got for £1 pound each with a voucher, so I call them the Pound Plants. They have all done very well. Lots of bright yellow flowers here.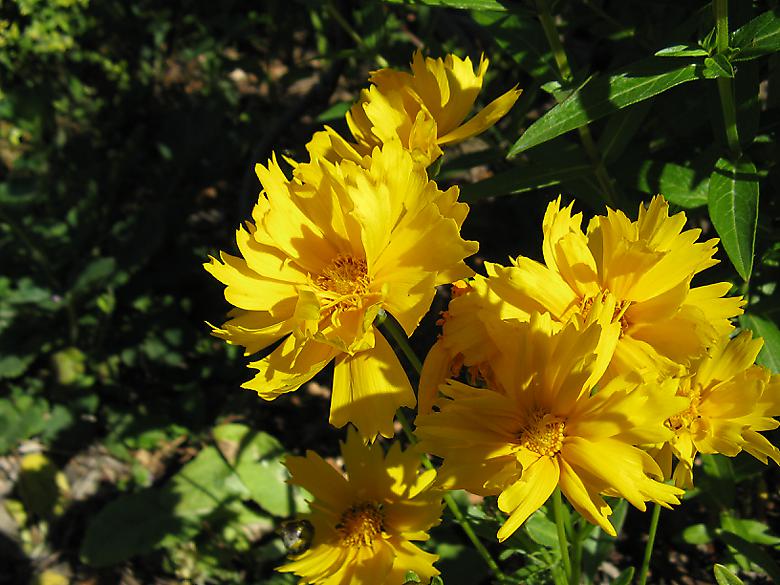 So that's it for another week. For more Six on Saturday fun, head on over to The Propagator blog.
Posted by Steve