The cordyline flowers
Posted Wed 17 June 2020 in garden
This is the fourth summer season I've been here and this is the first time that the Cordyline has flowered. It is very much bigger that it was when I arrived and I was thinking of cutting down the tallest trunk. Glad I didn't get around to it!
Strangely there is a much smaller Cordyline nearby that is also flowering, I've never noticed any in flower before.
Unfortunately the flower was positioned so that it was somewhat hidden from me. The flowers didn't last all that long, but while they did they were swarming with bees.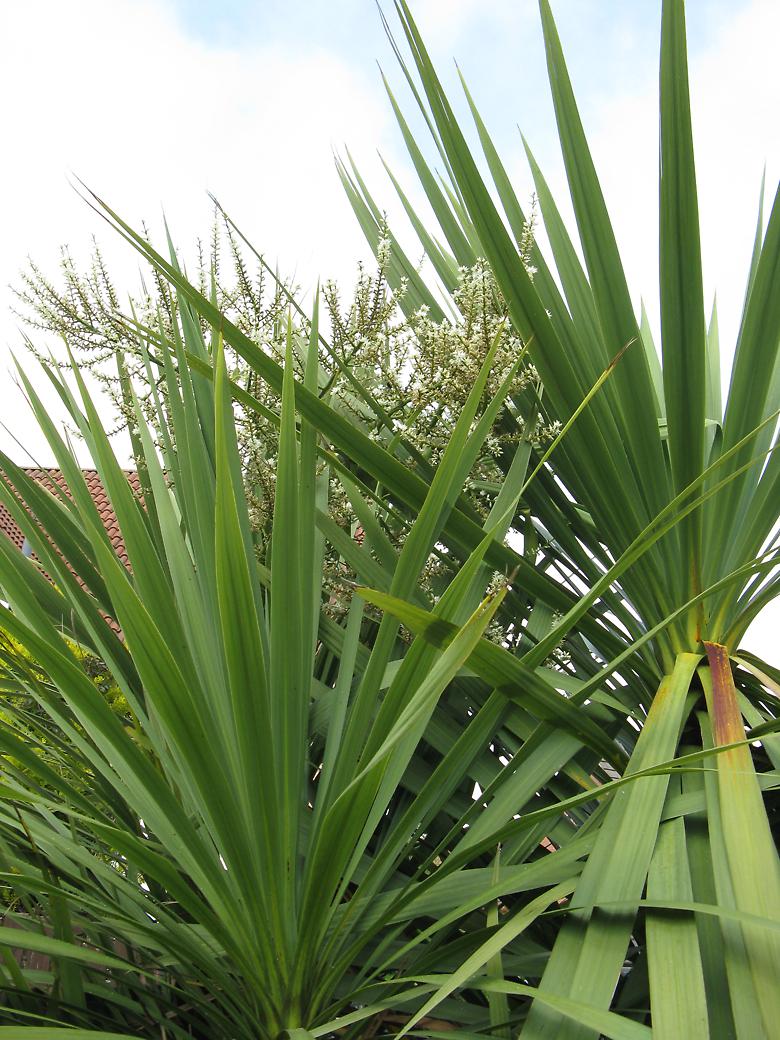 Posted by Steve