Six on Saturday - 30th May
Posted Sat 30 May 2020 in garden
There has been hardly any rain for two months now, and no rain forecast for next week either. I have heavy clay soil so it is usually very damp, but there are now some cracks which I've not seen here before.
Here are six things from the garden today.
One
I Have a few foxgloves that seed around, this is a particularly fine example.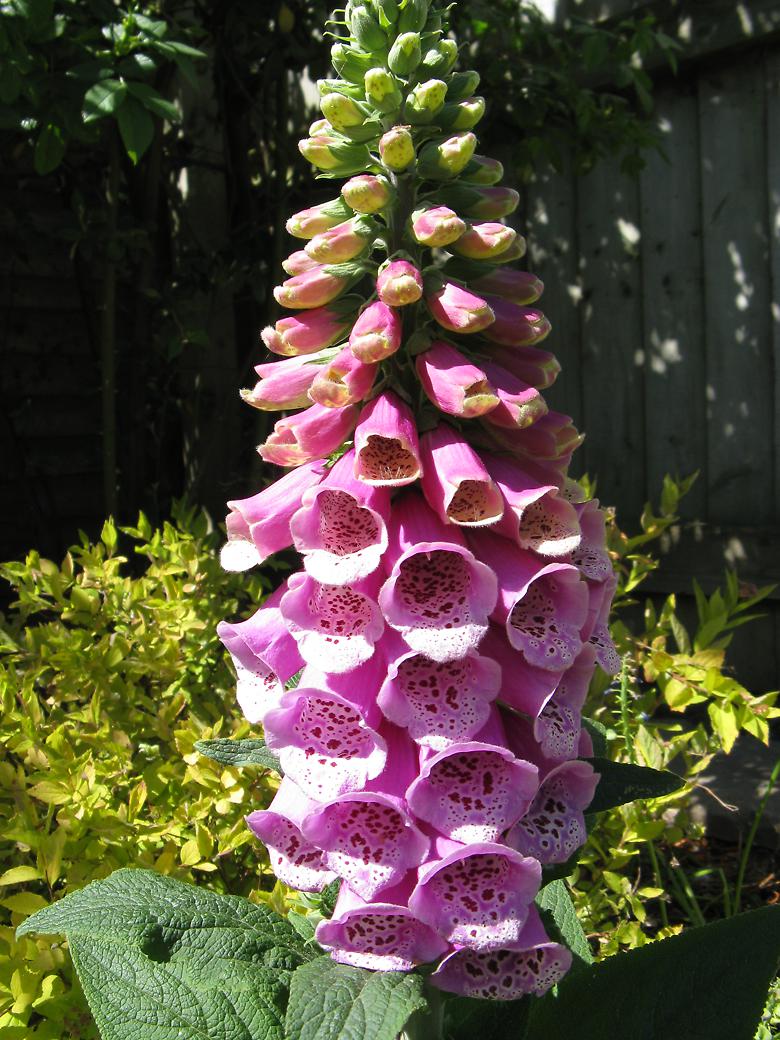 Two
I have three Lupins in this patch. The large purple one at the back is a random Russell hybrid from Aldi. The red one is L. 'My castle' (brick red) and the blue one is L. 'Persian slipper'.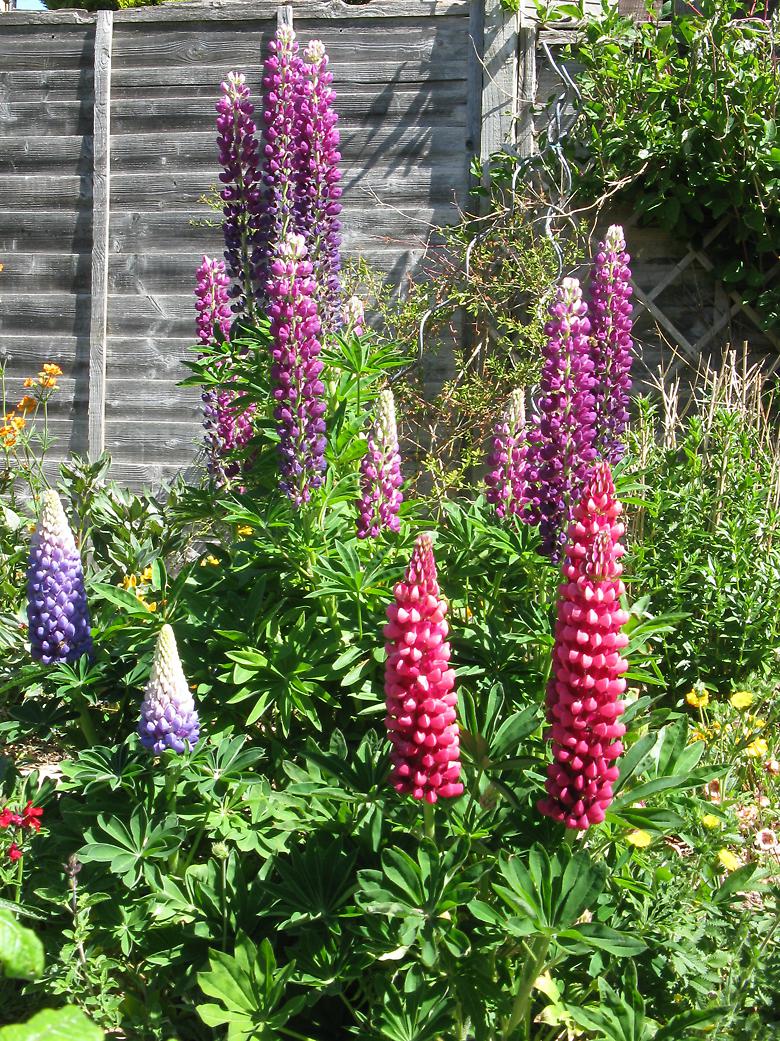 Three
Very excited to see three new orchids appear this year. They are all reasonably close together in the left back corner area, so no where near either of the other two orchids that I have.
I didn't notice anything here last year, but as they take several years to grow as far as I know they must have been here in some form.
This one is the largest, no more than 5 inches tall and has a good set of flowers.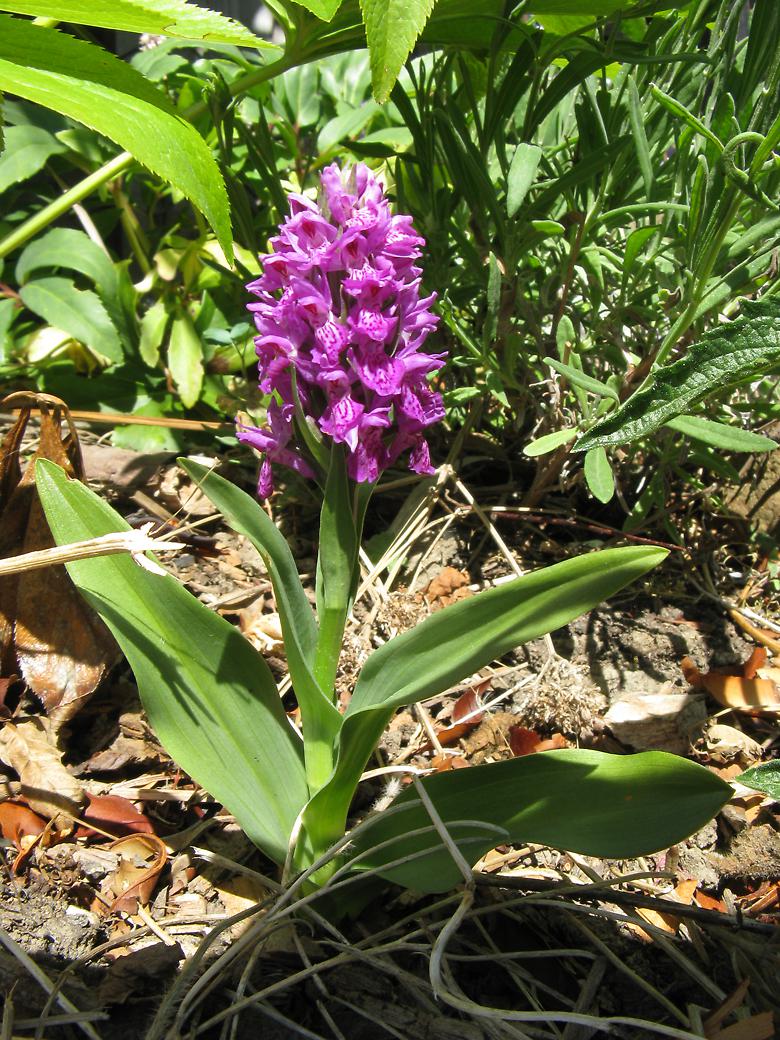 This one is smaller and there are fewer flowers, although to be fair it is not fully out yet.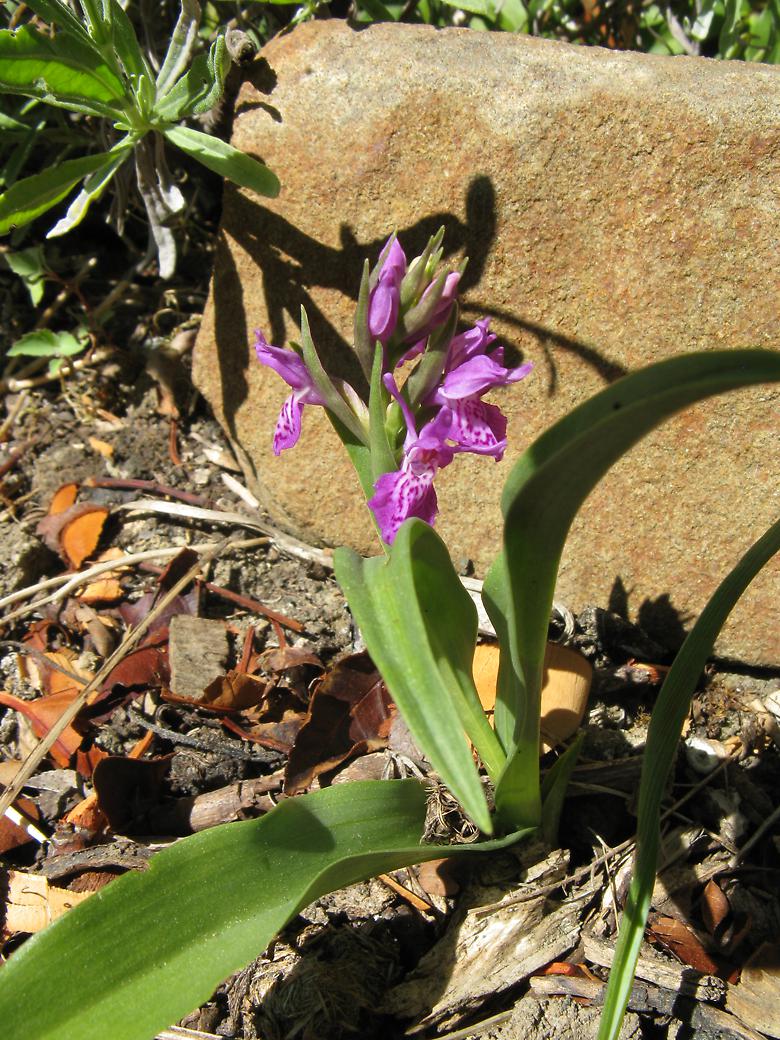 Four
I grew this from seed planted last year obtained from the HPS seed scheme. One of these (not this particular one) flowered late in the year, so I was surprised that they flower so early. It is Verbascum phoeniceum ex 'Violetta'.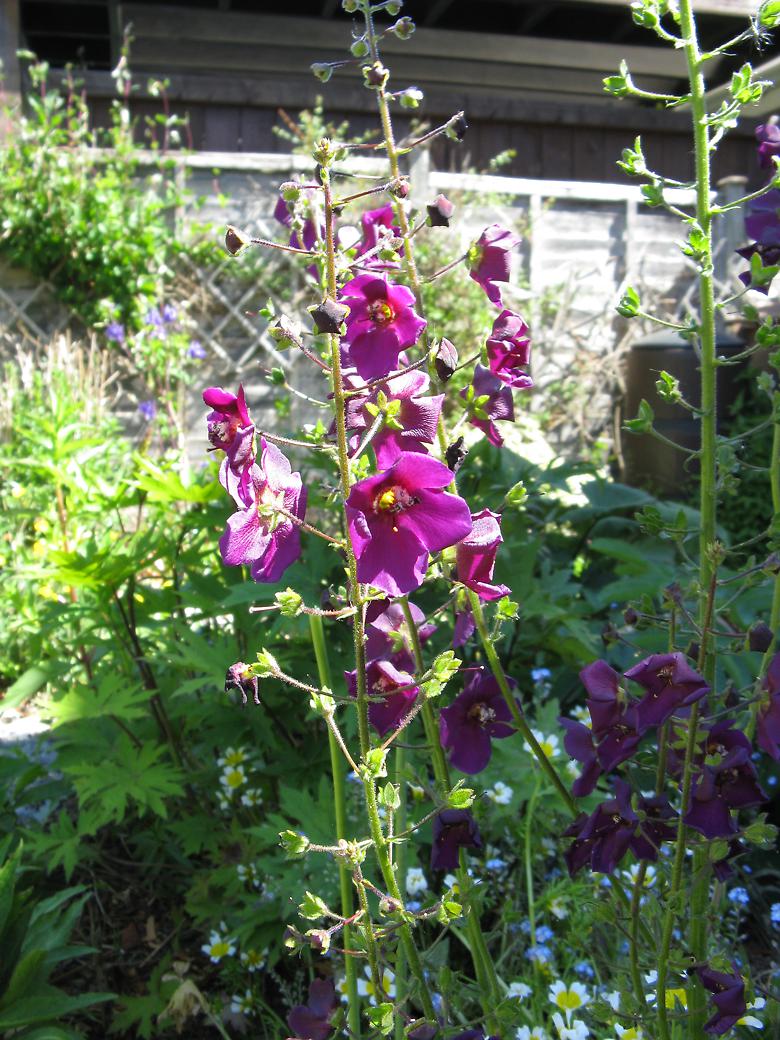 Five
I grew some of these from seed planted in containers last year. This year there are a number of them at the front of the garden near the pots, but this one is at the other side of the garden completely. Can you see the bee?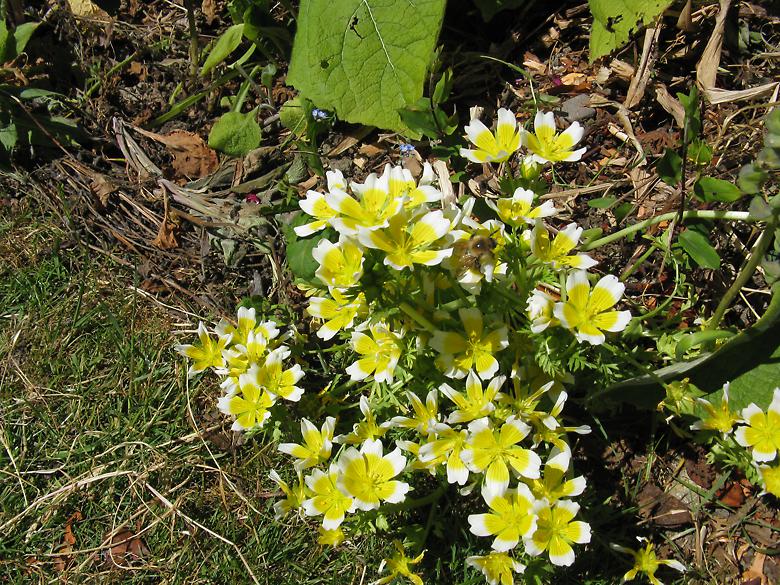 Six
This Clematis was just a shoot the first year I was here, the next year is was a longer shoot. Last year it had a single flower and just about managed to reach the trellis after I guided it there with a piece of string. This year it firmly attached to the trellis and there are two flowers, this is the second.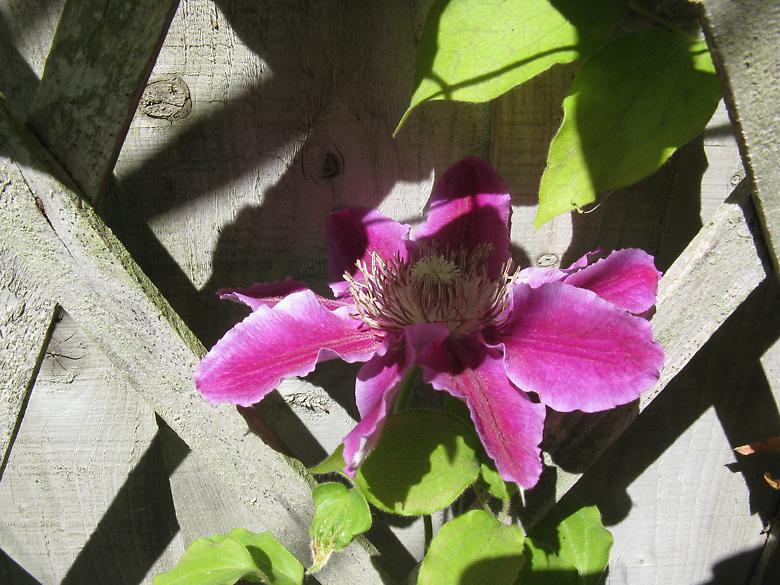 That completes my Six on Saturday, you can find more Sixes at The propagator blog.
Posted by Steve