Six on Saturday 23rd Feb
Posted Sat 23 February 2019 in garden
The exceptionally mild weather for this time of year continues. Even the average night time temperature has been above 6C all week.
Growth is moving along at a fair pace now and there are few new flowers to show, so here goes with this weeks Saturday six selection.
I've seen more ladybirds today than I recall seeing for the whole of last year. I wonder if it is going to be a ladybird swarm year?
1 Primula
Two of my Primula that were outside the back door did not survive, so I got these orange and blue replacements. The 'Gold lace' primula survived and is flowering well.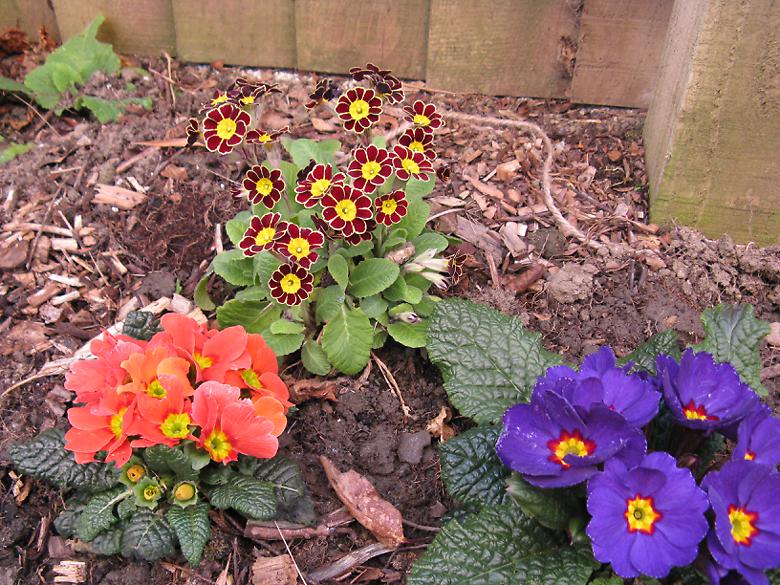 2 Anemone blanda
This is the first flower of these Anemones. In addition to the existing patch and the ones I planted in time for last spring, I also planted another hundred in other parts of the garden last Autumn. No sign of the new ones yet though.
These are early this year by two to three weeks compared to 2017.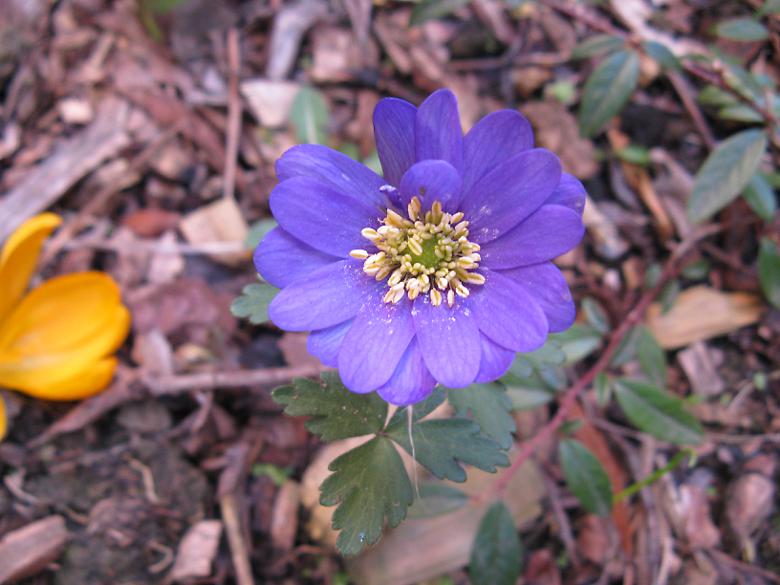 3 Crocus
I would guess that they are at least a week earlier than 2017. I like the combination of the yellow in front of the pink of the Cyclamen coum.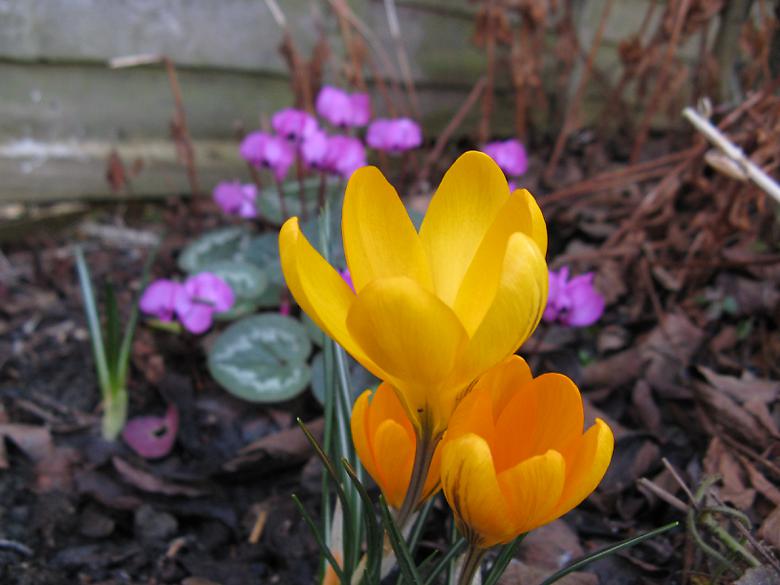 4 Sanguisorba 'Lilac squirrel'
The first sign of this surviving and returning this year. It flowered well last year, but it can get much bigger, so we shall see what happens this year.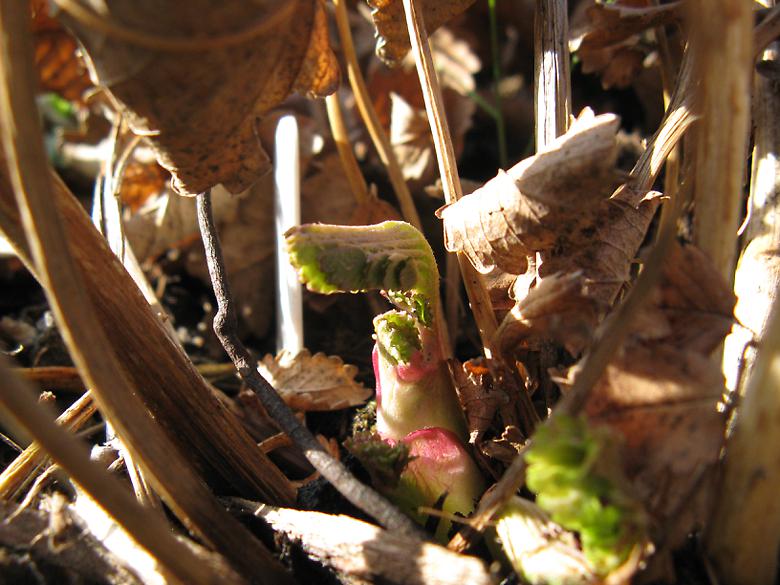 5 Allium
Even last year when it was much colder than this year, or the year preceding I spotted the first Allium shoot at the beginning of February. So they are late this year, or perhaps I just didn't notice before. I can only see one, and I am expecting at least three, hopefully more. So not sure what has happened here.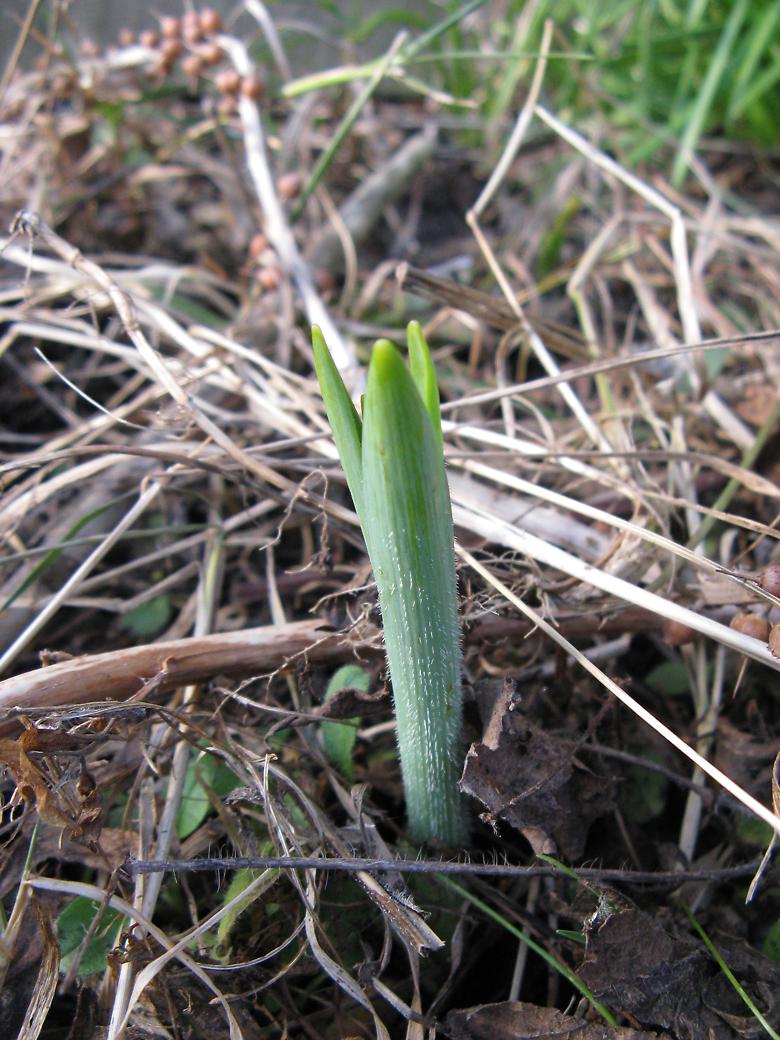 6 Hazel catkins opening
The catkins on the Hazel just opened this week. This compares to 13 March in 2017 and 9 March in 2018. Given the widely different temperatures in those two year I was surprised that they dates were so close together.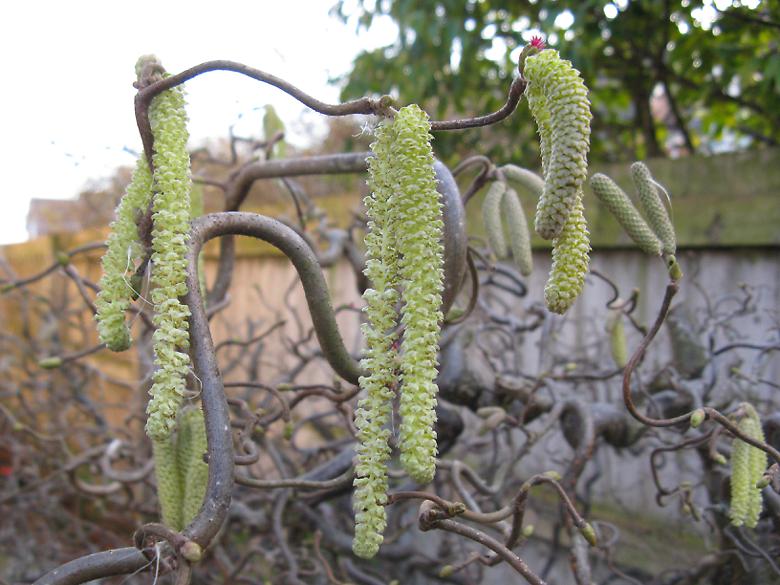 That's it for another week, to see more gardens in six bite sized portions head on over to the Propagator blog.
Posted by Steve