Ballyrobert gardens order
Posted Thu 14 February 2019 in garden
This year I am sending for one set of plants mail order from Ballyrobert gardens.
The order included the following plants. I got slightly carried away and cut it down from my initial attempt.
Persicaria vacciniifolia
Phlox maculata 'Natascha'
Sanguisorba obtusa
Veronicastrum virginicum 'Erica'
Astilbe 'Delft Lace'
Epimedium × warleyense
Helianthus 'Happy Days'
Campanula glomerata 'Freya'
Lupinus 'Persian Slipper'
Lythrum salicaria 'Feuerkerze'
Phlox paniculata 'Uspekh'
Speed of delivery
I placed the order late evening on the 11th. The very next morning (12th), I received an email saying it had shipped and it would take between 1 and 3 days. It arrived with the normal mail on the 14th around midday.
So it was a very quick turn around.
Unboxing the order
The packaging is different again. There was an outer box which I'm not showing a photo of. Inside were two boxes that fit exactly inside. Here they are: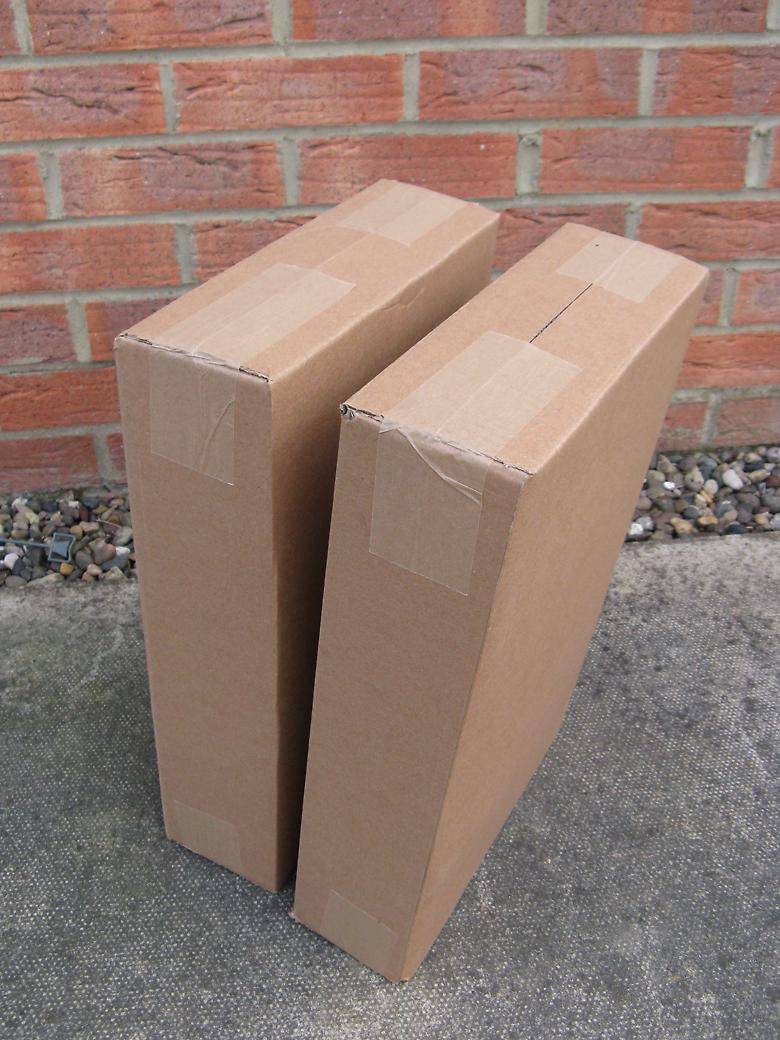 ---
Inside each box there was a double layer of three plant pots (with one gap as there were just 11 plants altogether). A paper packet held the invoice and packing slip.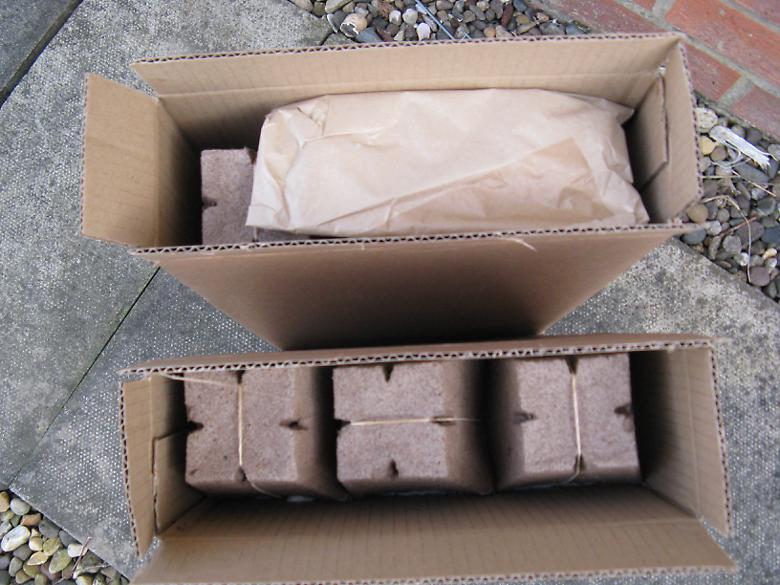 ---
Each pot had a fiber (not sure what you call them) pot on top to protect any top growth. Only a couple of plants had any leaves but this would be more important later in the year.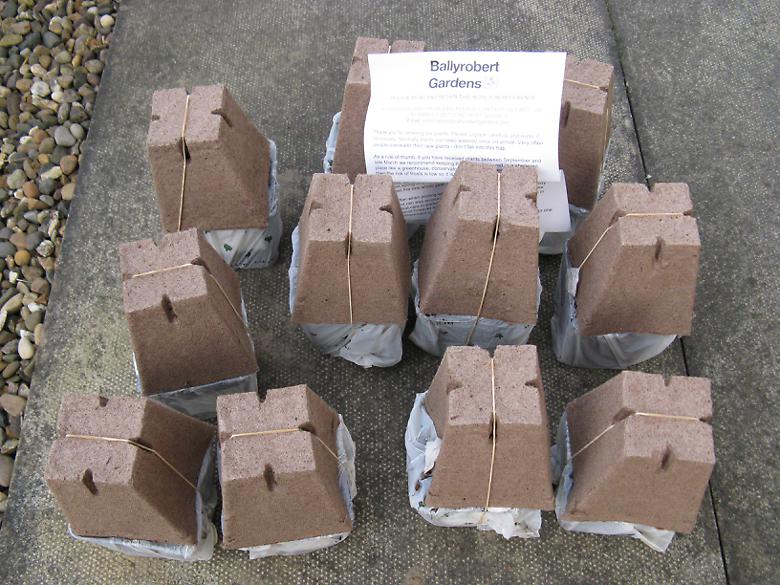 ---
Each pot was in a plastic bag to hold the compost in. I say plastic, but it was biodegradable/compostable. They did the job of holding the compost and there was very little spillage in the box.
I put the bags in the compost bin.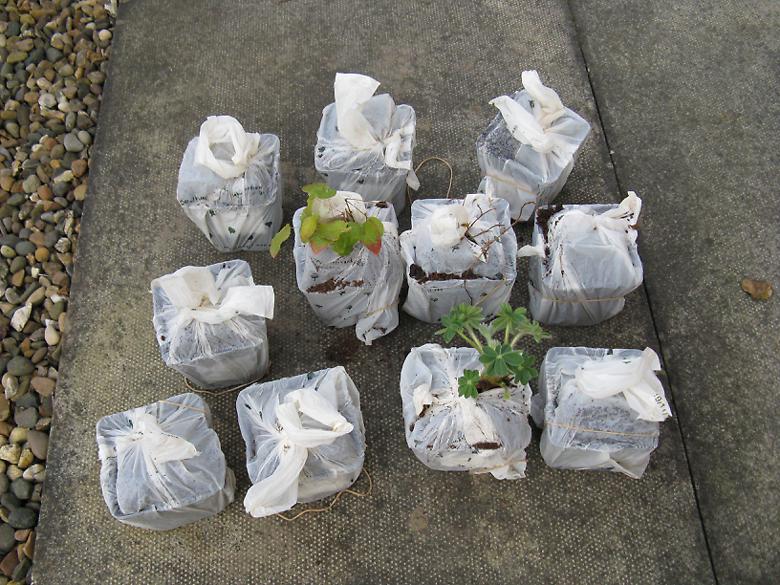 ---
Here are the plants arranged in the same order as the list above. Only the Epimedium and the Lupin have any appreciable leaves, the Phlox at the back has some sign of life and everything else is pretty dormant as you would expect at this time of year.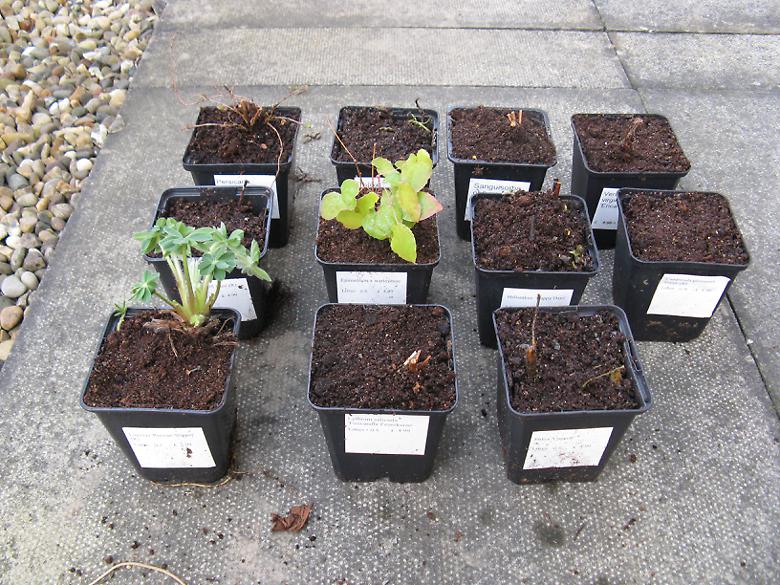 ---
I didn't see this at first, it was in the packet with the invoices. I ate it straight away.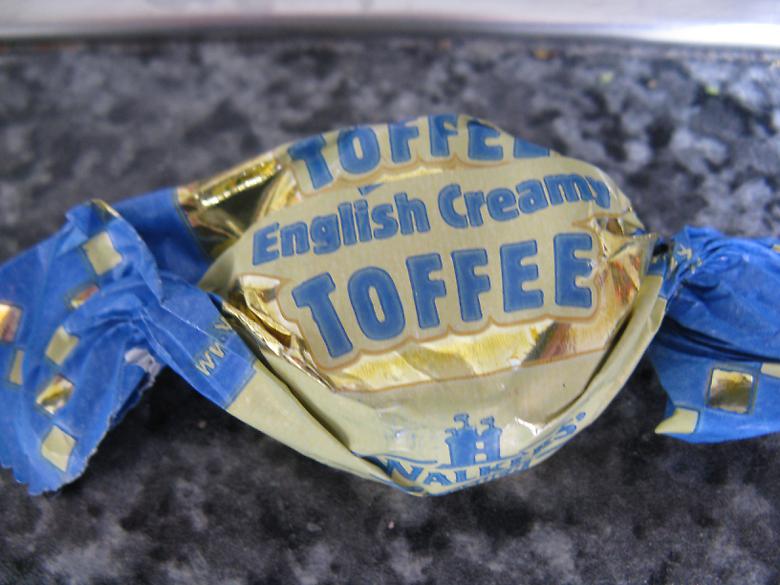 Planting plans
I may put the Lupin and Epimedium in soon, but I suppose the rest can wait until we see how the weather turns out in March. I will have to dig up the final bit of lawn which will have to happen when it is dry enough. This may be soon as there is no forecast of rain in the immediate future.
Posted by Steve