End of February round up
Posted Thu 28 February 2019 in garden
Compare with last years round up.
The month started with snow and ended with a warm spell with temperatures between 13 and 14C.
Flowering
Cyclamen in the snow. At the beginning of the month there was a short period of snow. Here is a Cyclamen flower rising above its cover of snow.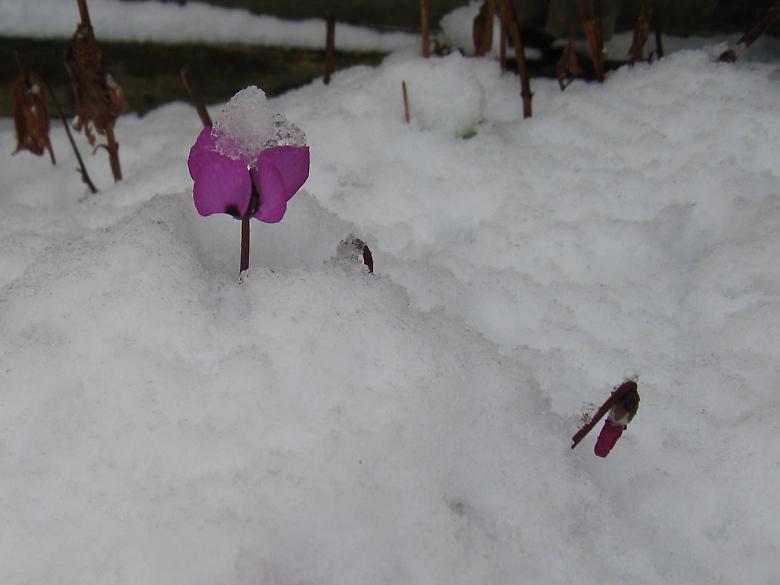 ---
February is the time for snowdrops. The ones at the back left, under the cotoneasters are doing OK, but I think overall there is not as many as there were last year.
I consider that a clump needs at least ten flowers and we are not there yet.
The ones on the other side of the garden have not flowered yet again.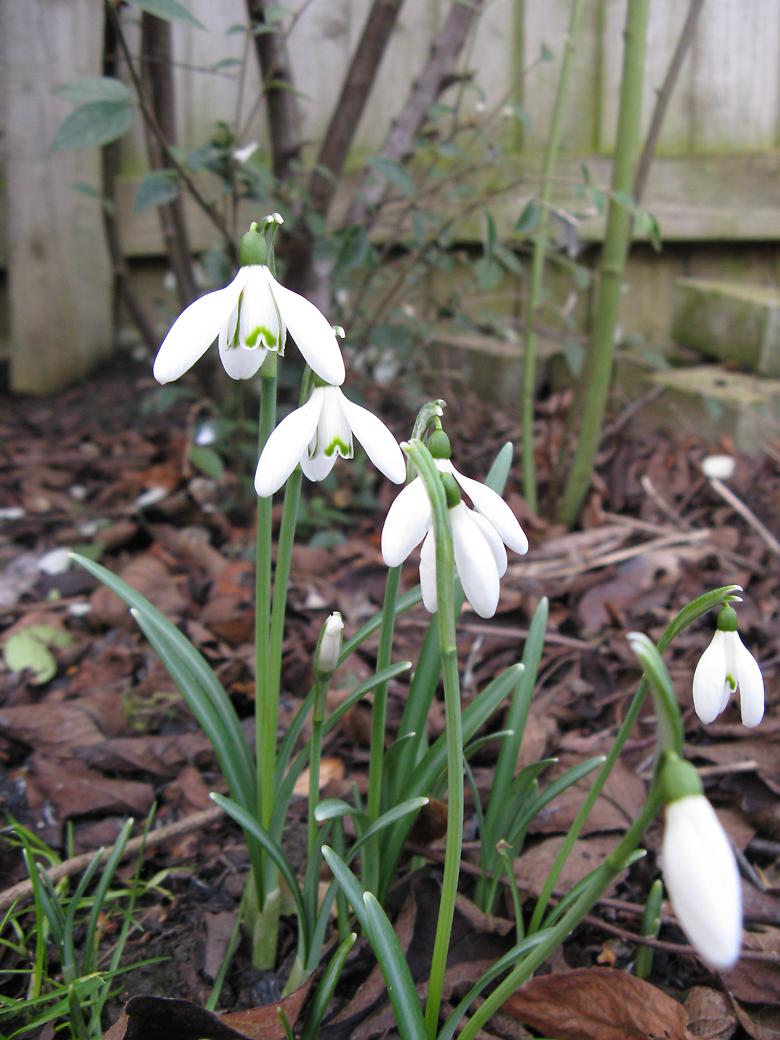 ---
The Helleborus was a mass of flowers. This is the most expensive plant I have! Hope this one survives until next year. If you compare with last years it is a much bigger plant with many more flowers.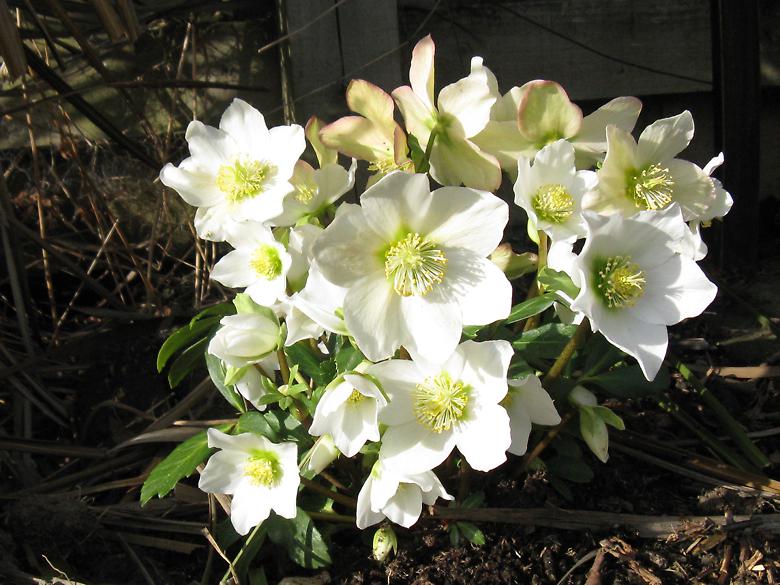 ---
The Muscari are gradually starting to make an appearance, these are in a container.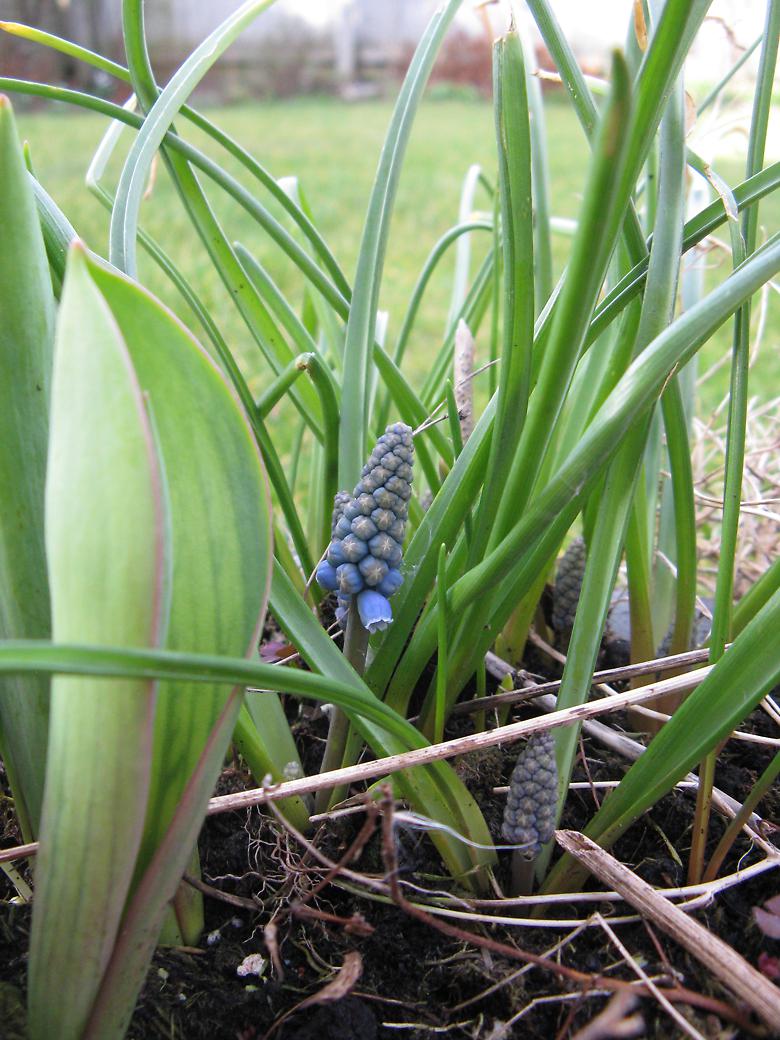 ---
During the warm spell there were so many Ladybirds! I hope that they will be OK, there are bound to be a few frosty days before summer.
---
Crocuses. The crocuses down the side of the house have flowered, but I find that they don't last very long here. The wind/rain or perhaps the birds flatten them quickly. This was taken when they were at their best.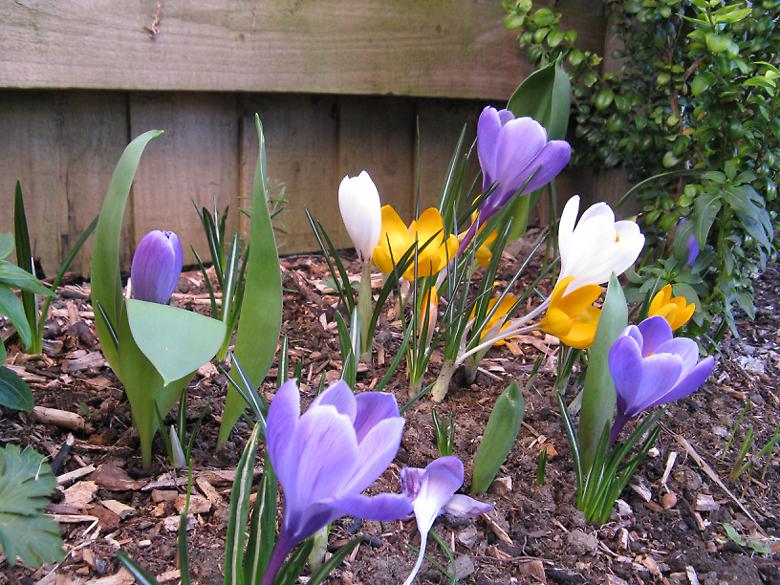 ---
The Pulmonaria 'Trevi fountain' is beginning to flower. It grew well last year and is reasonably large now.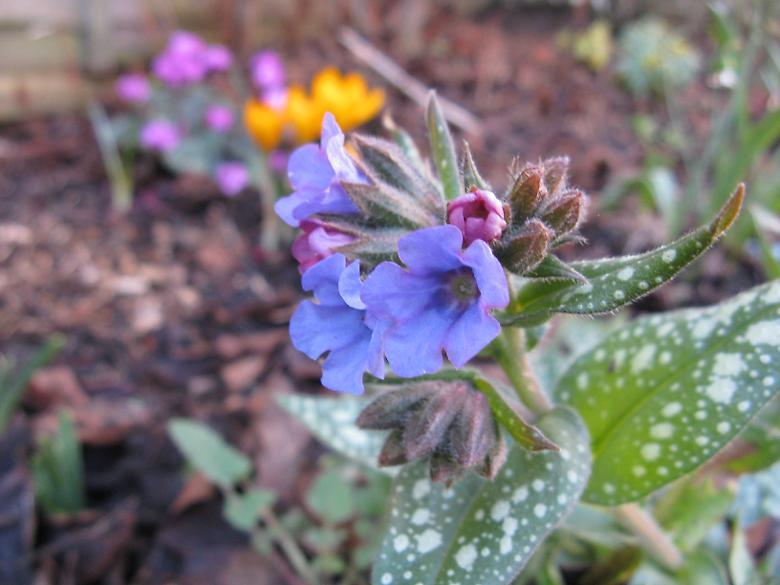 ---
This is my first daffodil. For some reason, this one by the fence flowers way earlier than any of the others. Well not the first year I was here, but last year and this.
It opened on the 26 Feb this year; almost a full month before it opened last year on the 23rd March.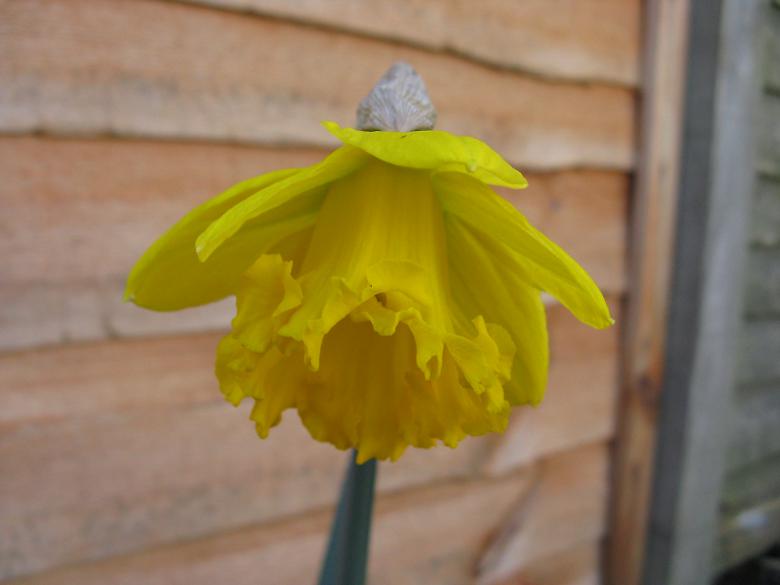 New plants
I bought some plants by mail order see the post I wrote about that.
I also bought a couple of Primroses and a lupin (Lupinus 'My castle' (brick red)).
Posted by Steve