Sidalcea 'Elsie Heugh'
Posted Wed 11 July 2018 in garden
This is the plant that I bought at the tail end of last year with a single flowering stem which managed to have a half open flower before the winter cut it back.
This year it has returned as as a much bigger plant with plenty of flower spikes. Here are some of the first flowers. They have a fine delicate frilly edge.
These flowers are lasting well, which is very unlike Sidalcea 'William Smith' which has flowers that seem to last a day or two.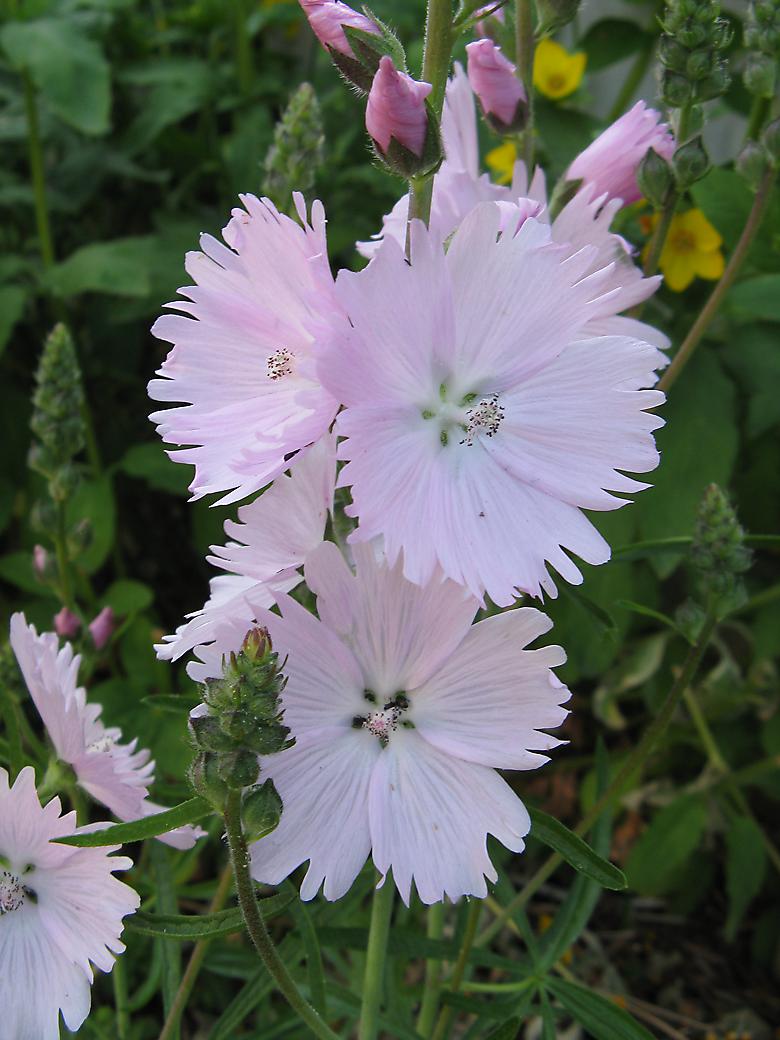 Posted by Steve