Six things this Saturday
Posted Sat 14 July 2018 in garden
Weather still dry and sunny, but possible rain for Monday!
Its time to find six things in the garden and wrap them into a blog post as part of the Six on Saturday meme run by The Propagator.
1. Ligularia 'Miss Labelled'
This is my second Ligularia to flower and it has large daisy like flowers. Although the label correctly showed the flowers as they are, but it was named as Ligularia wilsoniana. I realised today that that species has spikes of smaller flowers, not the daisy type.
So, I don't know what it really is. The best I have is that it is Ligularia × palmatiloba which is also known by the even longer name Ligularia × yoshizoeana 'Palmatiloba'.
There is usually lots of tiny black beetles crawling over the flower, but I don't see any in this photo.
Lovely large flowers, apparently some people don't like the flowers and cut them off!
2. Sidalcea 'Elsie Heugh'
Lots of flowers opening up here. The Sidalcea 'William Smith' shown last week has already lost most of its flowers, they seem to die very quickly, by contrast the flowers here are lasting well.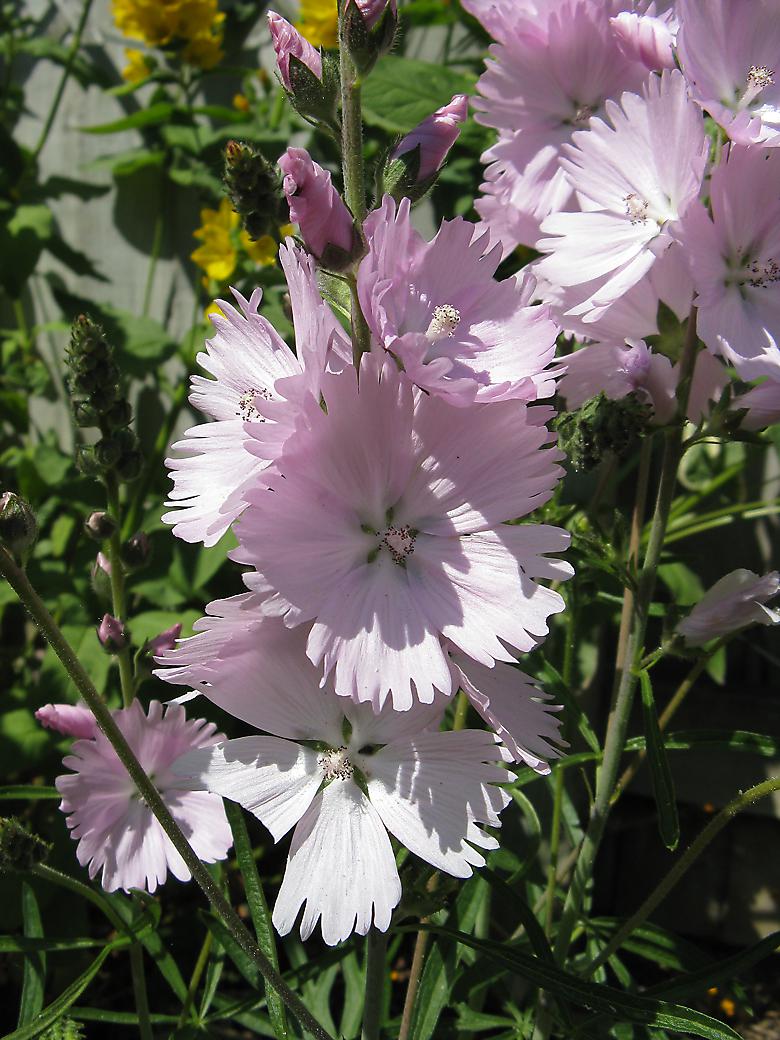 3. Salvia 'Radio red'
The original plant was not very impressive and didn't grow much although it had a fair few flowers. I took an over wintering cutting as it sold as a half-hardy plant (although it did in fact survive the winter - another labelling fail).
This is not that cutting - it is a cutting of the cutting.
The original plant is still small this year. So there must be something about this location that is much better for it. Both positions get plenty of sun (especially this year!), although the new location does sun later into the afternoon/evening.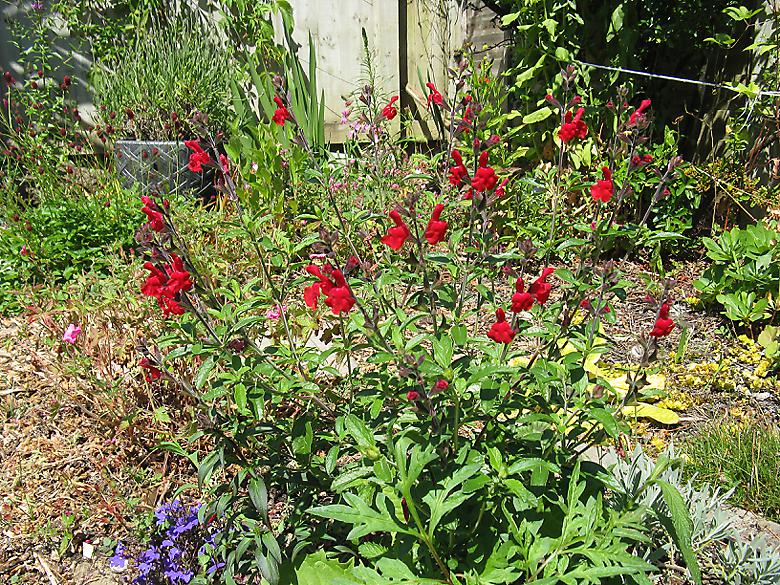 4. Lythrum virgatum 'Rosy gem'
This clump of Purple Loosestrife has expanded a little since last year. There is usually a few bees on it although the Monarda is in competition for the most bee-visited plant.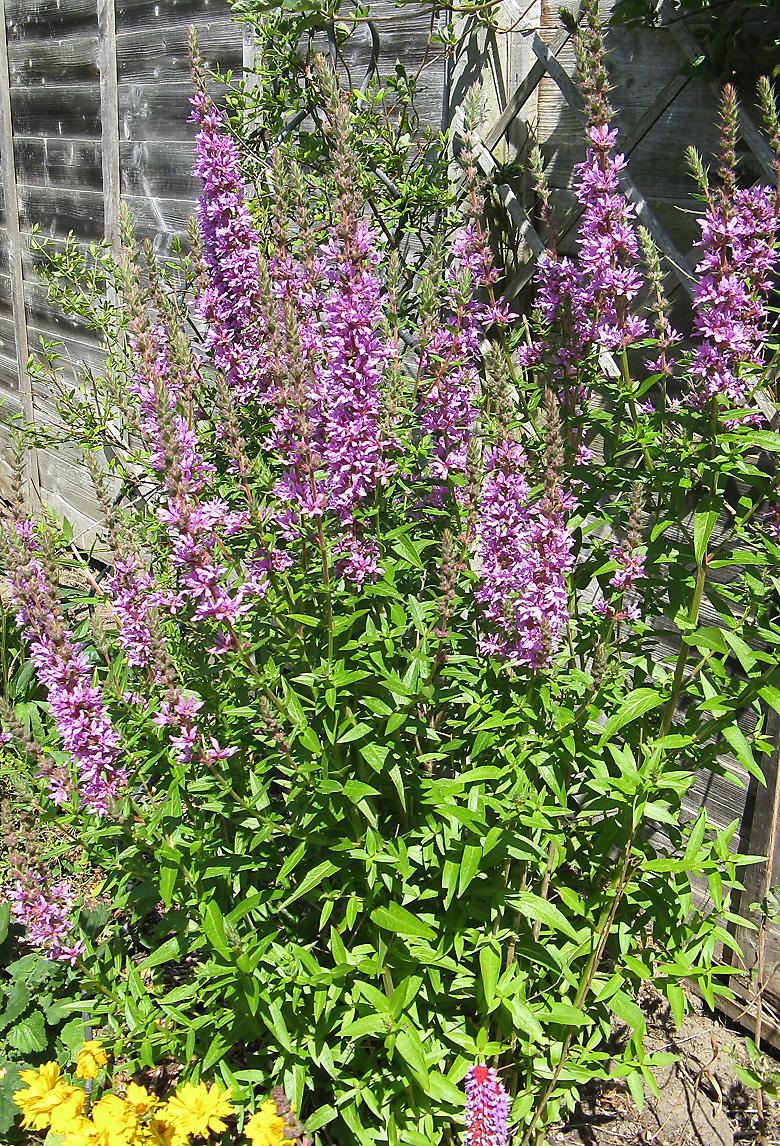 5. Geranium pratense 'Hocus pocus'
This already had a flush of flowers which was over quite quickly, but now has another.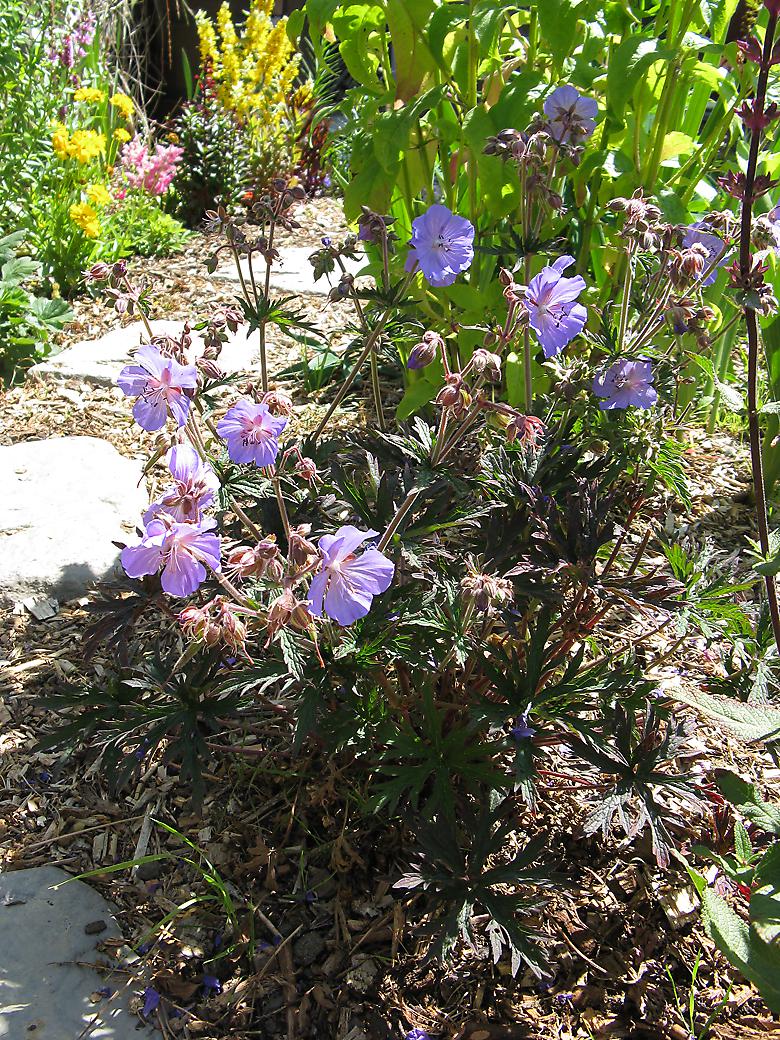 6. Sanguisorba officinalis 'Tanna'
I don't think I ever showed a view of the whole plant last year. The leaves are attractive and loads of bobble flowers float above them.
That's it for this week!
Posted by Steve