1 Lobelia
This is L 'Fan salmon' at the front and just behind it L 'Starship scarlet'.
The 'Starship scarlet' which was one of my favourite plants of last year did not survive the winter, so this is a replacement for this year.
The 'Fan salmon' was severely eaten by snails last year. Most of the leaves were stripped off as well as the outer part of the stalks and unsurprisingly there were hardly any flowers on it. However it did survive the winter and is flowering now. The flowers are less dense than the Starship.
Also there is Sidalcea 'Little princess' and Lythrum in the background.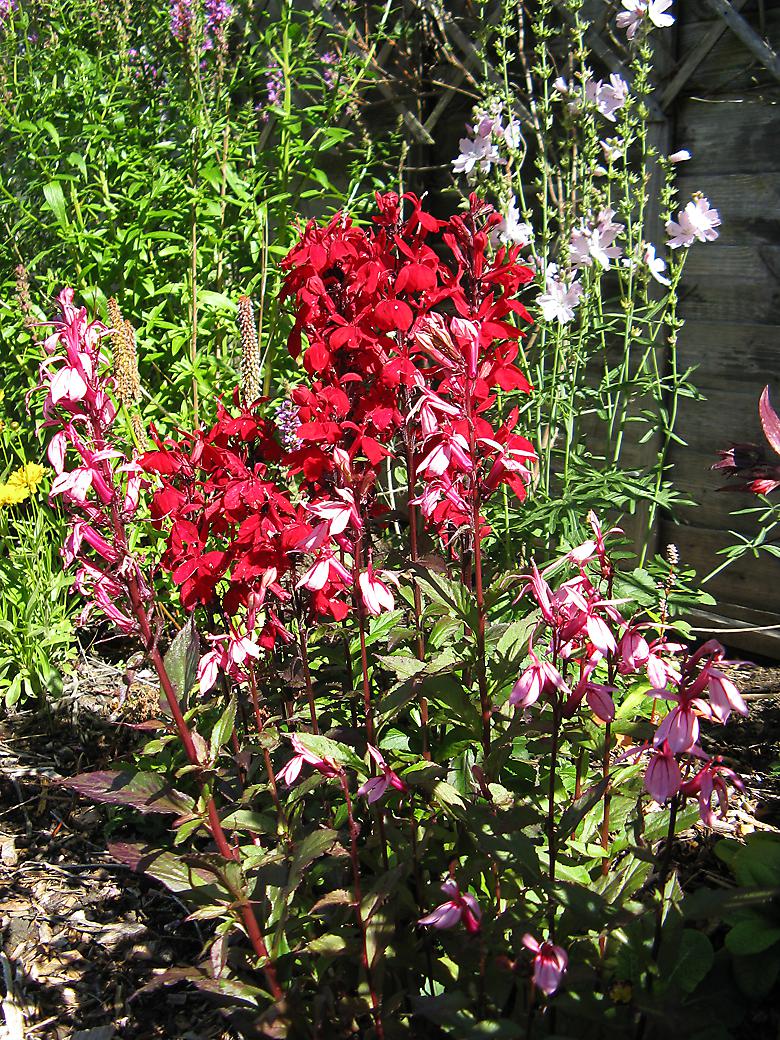 2 Rudbeckia fulgida 'Goldsturm'
The plant has spread greatly since last year. However not really more flowers, at least so far.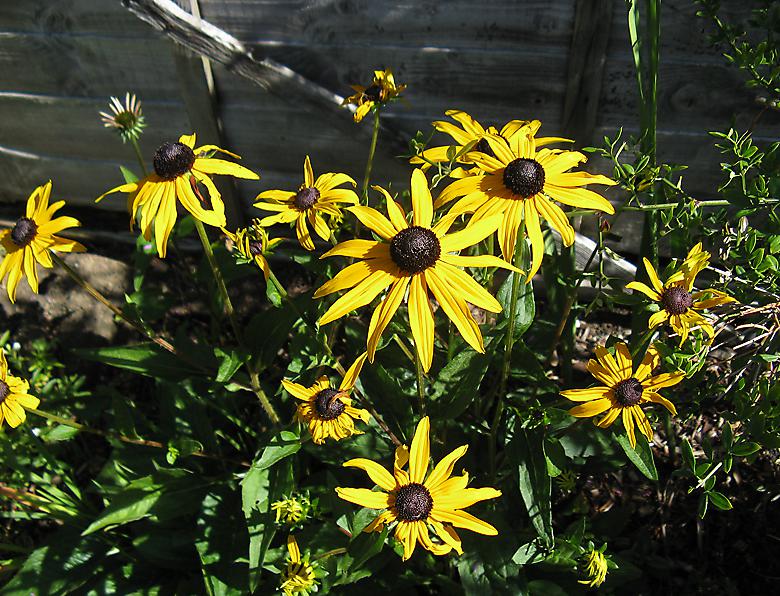 3 Liatris
After last years Liatris disaster, where there was not a single flower, this year I have about four. I did …
Click to read more or comment
---