Late on Monday night it started to snow, it was eerie how light it appeared to be, as though it was still twilight. The snow peaked on Thursday when it was a complete cover of 10-13cm across the garden.
Today it has settled and there are signs of it starting to melt. However almost all the flowers are still buried, including all the snowdrops.
So it will have to be six things covered in snow this Saturday. I get to pretend that there is something wonderful beneath the snow and you can pretend to be impressed (optional).
1 Primrose
There is a bit less snow down the side of the house and this primrose is now partially visible.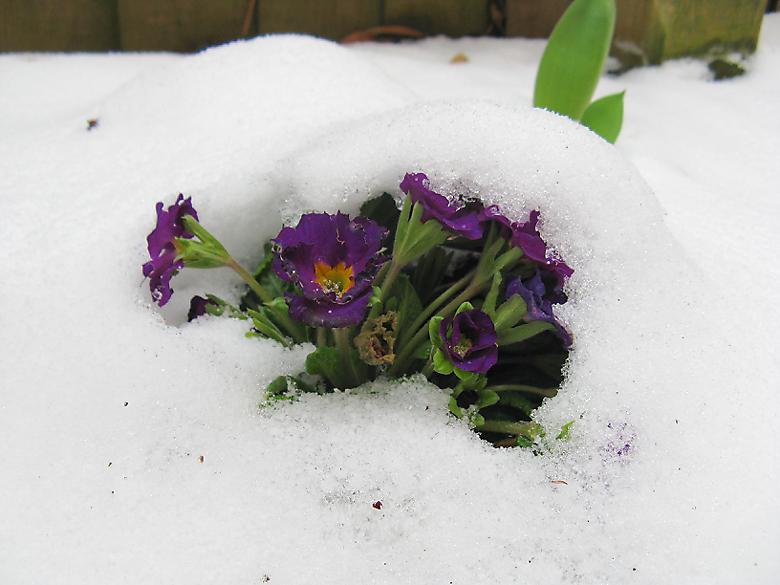 2 More primroses
These ones are still covered and you can just make out where they are.
Also covered, there is a line of stones between the soil and the gravel. Its …
Click to read more or comment
---