An unusual December as it has already snowed twice. The ground was frozen for the best part of a week on the first occasion.
Snow on the Sedum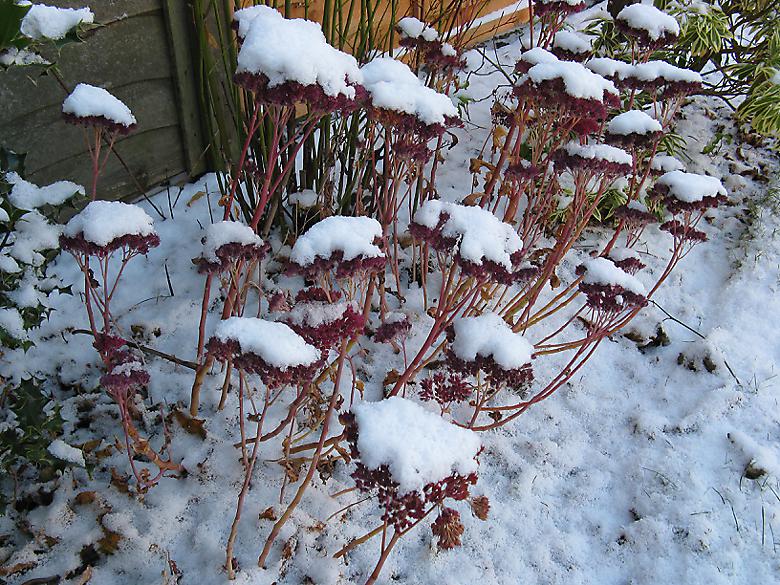 Salvia hardiness
According to the RHS Salvia Hot lips is rated H5 so should survive even severe winters. It has indeed survived so far.
Again according to the RHS the "Wendy's wish" variety has a hardiness rating of H3 and so it may have survived a milder winter here. It is deciduous but given the sudden leaf death after the cold spell I suspect it is not going to make it.
I also believed that I had seen that "Radio red" was also rated at H3 but after checking just before writing this, I was mistaken about that - there is no rating currently on the RHS site for it. Its label when I bought it did say that it was half hardy …
Click to read more or comment
---