Overview
A lot of rain especially towards the end and the ground is very wet. Very little sun gets to the garden at this time of the year.
There is not much to report this month, as things are slowing down and there is there is little new showing.
I started to plant the new bulbs.
What's flowering during the month?
The following were flowering at some point during the month.
Anemone × hybrida 'Honorine Jobert'
Antirrhinum majus 'Night and Day'
Coreopsis grandiflora 'Sunray'
Cyclamen
Geranium

Rozanne

Geum 'Mrs J Bradshaw'
Gladioli
Helenium 'El Dorado'
Helenium 'Mardi gras'
Jasminum nudiflorum
Lavender
Pelargoniums
Penstemon
Salvia 'Hot lips'
Salvia 'Radio red'
Salvia 'Wendy's wish'
Sidalcea
Verbena bonariensis
Some pictures
This is Helenium 'Siesta' and the original stems were dying back, while new growth was appearing at the bottom. There are now a couple of fresh flowers.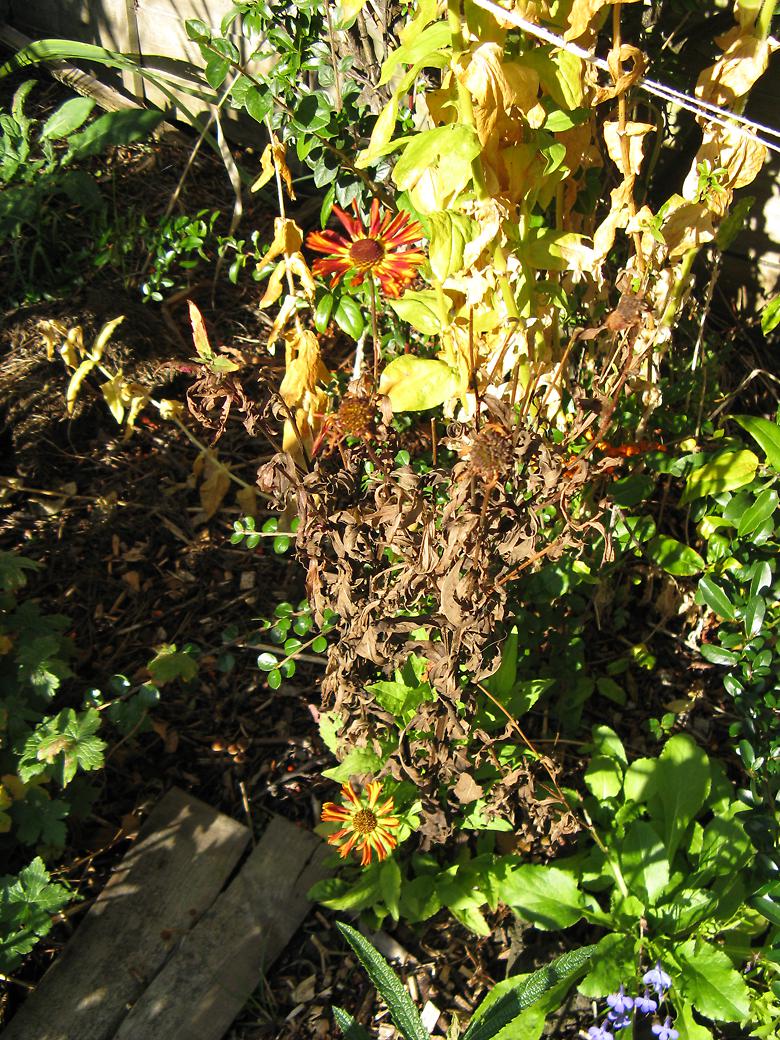 ---
The snapdragons that were planted on the …
Click to read more or comment
---