Early this morning there was a small amount of snow in the ground but it was raining and the gravel area was flooded and even part of the left border was under water. A cyclamen was looking a bit like a water lily.
Later the sun came out and the water drained away, so I managed to take 8 pictures. Two of them were blurred leaving six which was a piece of luck since that is exactly the right number to play Six on Saturday...
1 Puschkinia scilloides var. libanotica
This is my first Puschkinia flower, I've not grown them before or even even seen one for real as far as I remember.
I planted 20 of these, but this is the only one I've found so far. The leaves look very much like Muscari leaves so I may have been overlooking them.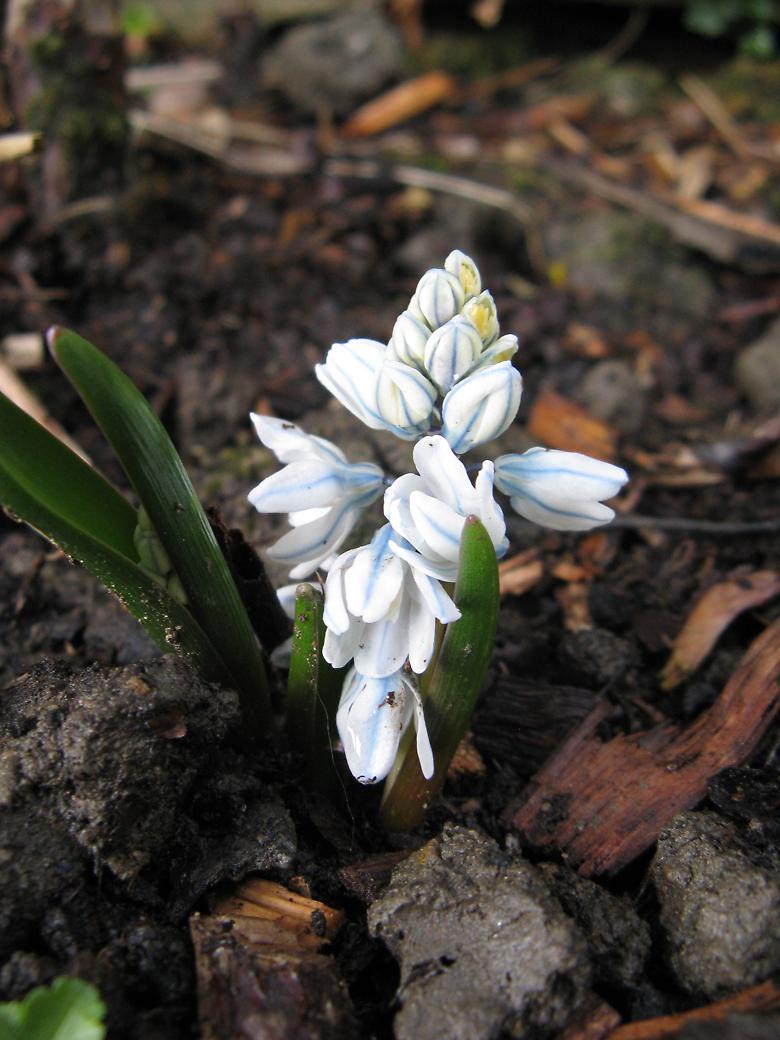 2 Euphorbia
This used to be at …
Click to read more or comment
---