Over the weekend we had a little bit of snow, just a thin covering. It wasn't that cold although it was very breezy for several days in a row. It was all preceded by very persistent rain, so everything was already soaked. The plant pots froze but I'm not sure about the ground - perhaps just for a day.
I was not expecting this cold spell therefore to cause any problems as this was a much shorter and seemingly less severe episode than previously.
In fact there appears to be a fair amount of new damage I've noticed and it would be interesting to know why. It is possible that the thick layer of snow previously was more protecting or the wind had an effect
My Physostegia has remained green throughout the winter, but all of a sudden it is looking rather wilted.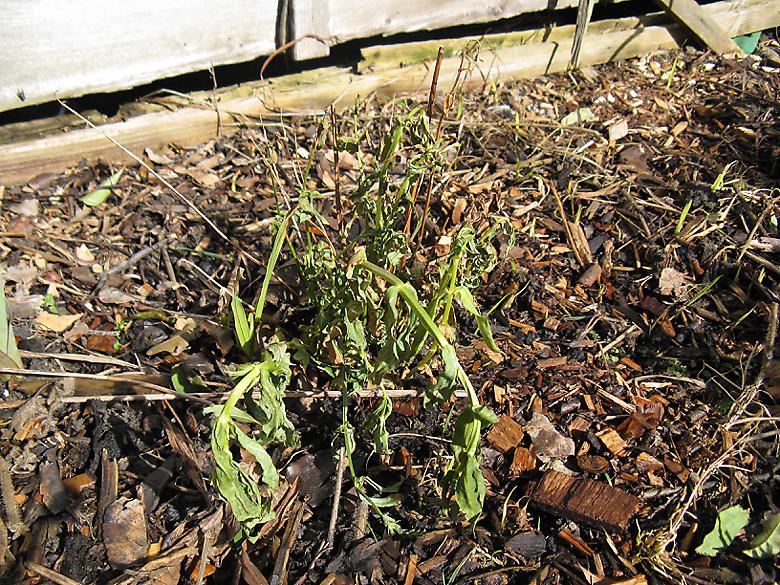 This Aquilegia has curled damaged edges around many …
Click to read more or comment
---