Special perennials order
I made this order to Special perennials on the 8th February, their policy is to send the plants when they are ready. Its possible that this is a bit later than normal this year.
This order was built around the Sanguisorba, the full list being:
Sanguisorba 'lilac squirrel'
Actaea simplex 'pink spike'
Helenium 'El Dorado'
Helenium 'Mardi gras'
Lobelia cardinalis 'Bees Flame'
Osteospermum 'Lady Leitrim'
Phlox amplifolia
Veronica 'Pink Damask'
Delivery
They don't take payment until the order is about to be delivered, so I received an email on the 17th along with a Paypal payment request which I paid straight away. The next email was on the 23rd notifying me that the order had been dispatched and that it would probably arrive the next day. Today I received a text from the delivery company giving a time range when to expect the delivery. It was delivered almost exactly in the middle of the period.
So all went very smoothly.
Unboxing the order
Arrived in a box the same size as the one for Penlan.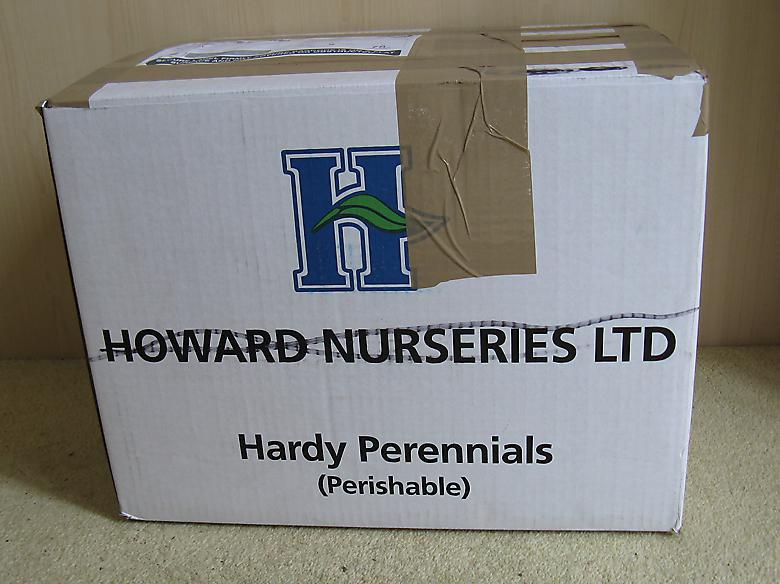 ---
As this was later in the year compared to the Penlan order the packing was very different. Most of the pots were 9cm with the Sanguisorba in a 1 litre pot.
The taller plants had cardboard wrapped around the pot and the leaves. The shorter plants had another pot on upside down on top, taped to the growing pot. In all cases tape was applied across the top of the soil to prevent it falling out.
Newspaper and shredded paper was used to fill the spaces.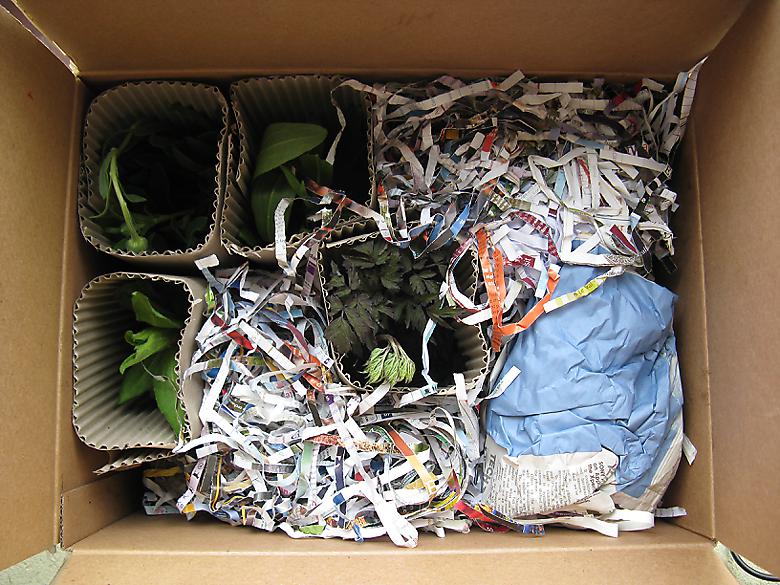 ---
Here is a picture after removing the paper padding.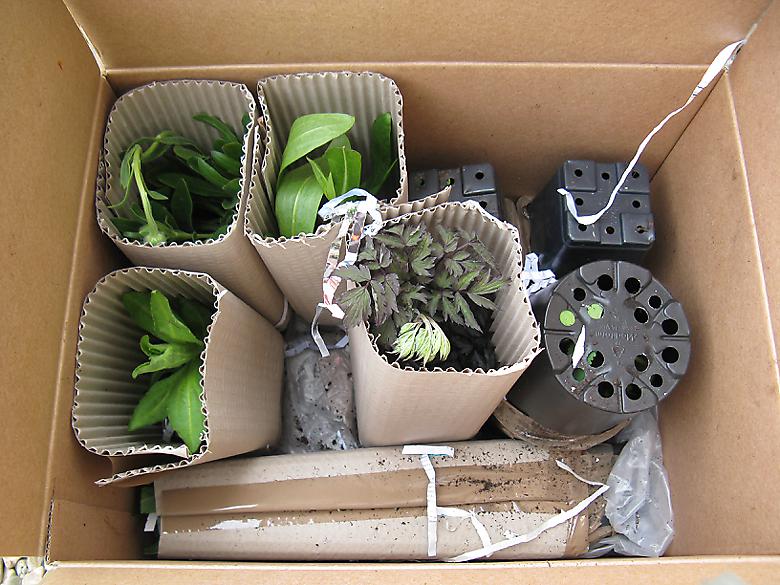 ---
Here are all the plants removed from the box.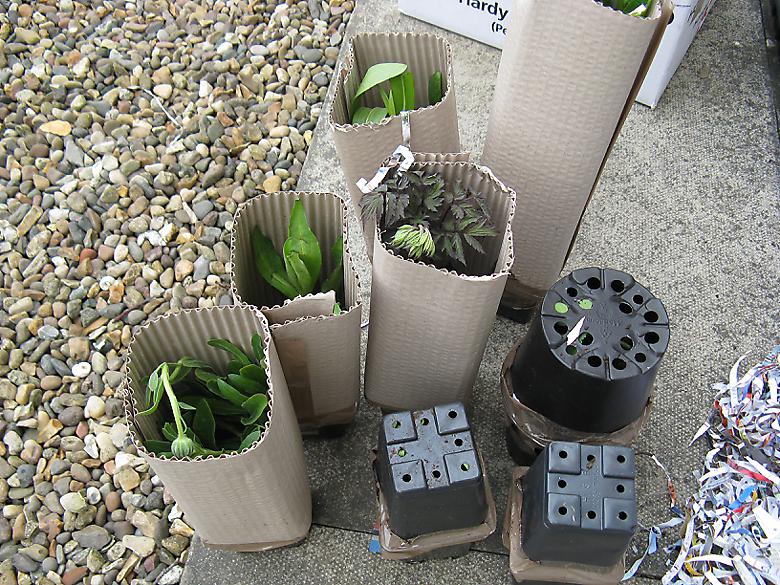 ---
Here they are after unwrapping. They are arranged in the same order as the list above starting from the back at the left.
Everything was in fine shape and no stems were broken.
Comparison with plants bought earlier
This year I have tried to get plants in much earlier than last year. However where comparisons can be made, there doesn't appear to be a lot of difference between plants in this order and ones bought much earlier in the year.
The Helenium that I bought at the tail end of last year is no taller than the one in this order, and the Actaea is not much smaller than the one that arrived in February.