Six on the last Saturday of 2017
Posted Sat 30 December 2017 in garden
It snowed yesterday and there is still a covering over most of the garden - well there was when I took the pictures, but it has all gone now now that I am writing this up.
So here goes for the final Six on Saturday for the year. It turned out that I had more than 6 things that I wanted to include for a change even though it is late in the year.
1 Blue Primrose
Lets start with some flowers! I like the colour of these, shame that the leaves never look great and the flowers get eaten easily. Here they are looking about as good as they ever do.
2 Bulbs sprouting
Saw these for the first time today. I planted a number of different bulbs and didn't note exactly which ones I planted where.
As I don't recognise them I am assuming that they will be the Ipheion uniflorum 'Charlotte bishop'.
That's assuming they are bulbs that I planted a month or so ago, it is possible that they are Chionodoxa or snowdrops as I don't remember exactly where they were planted and I wouldn't recognise them either.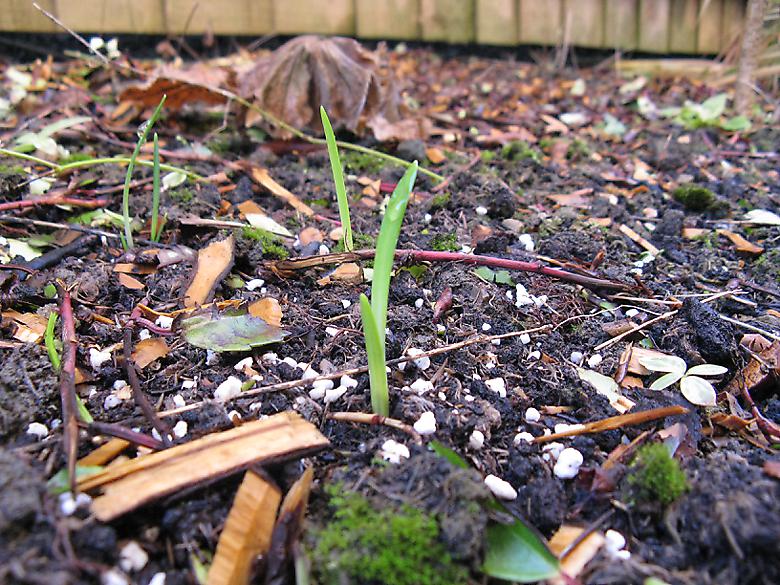 3 Crocus sprouting
I had 50 crocus bulbs and planted them in various places. Several of them are growing already.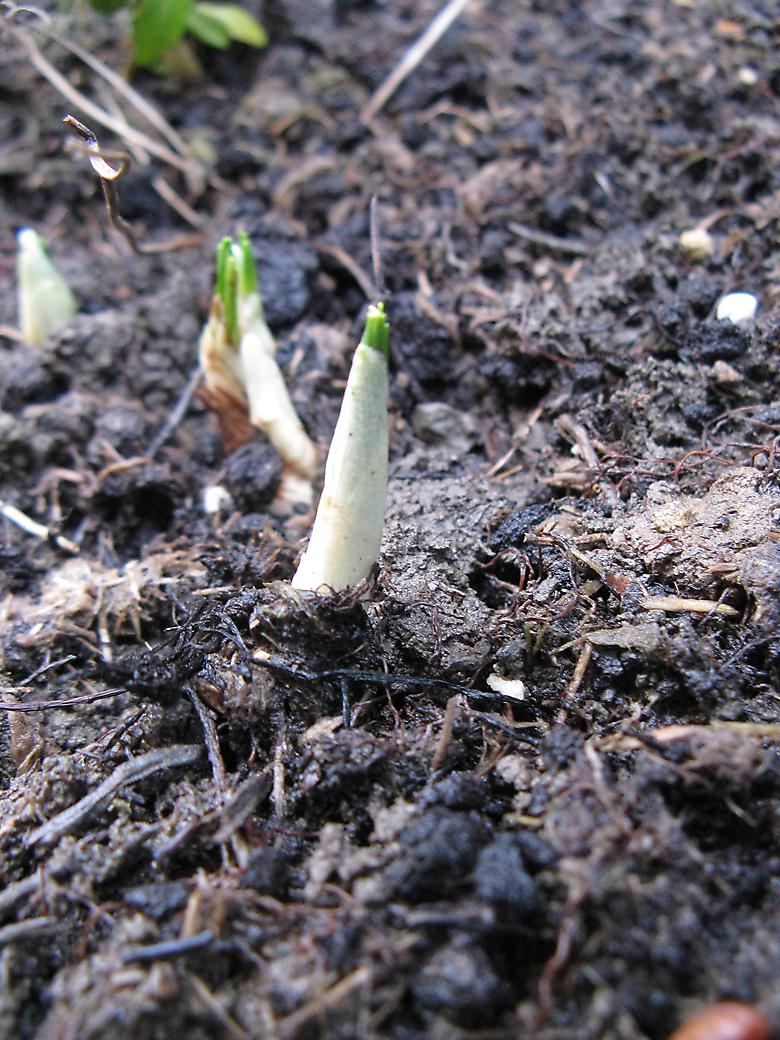 4 Winter jasmine
Another flower. This has been flowering since September and the flowers are now extending further along the stems.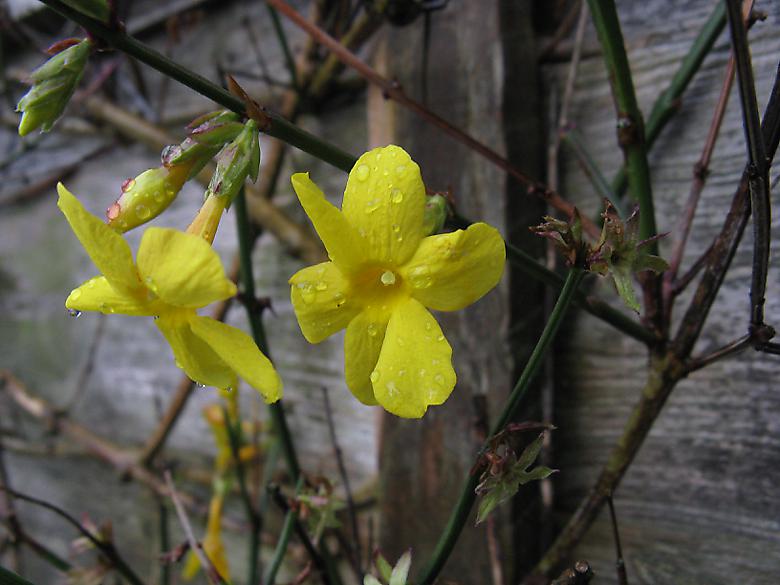 5 Cordyline
I don't think I have shown this in a previous six, so I thought I would give it an outing now. Comparing pictures to when I moved in it has grown quite a bit over the year. It's an impressive plant.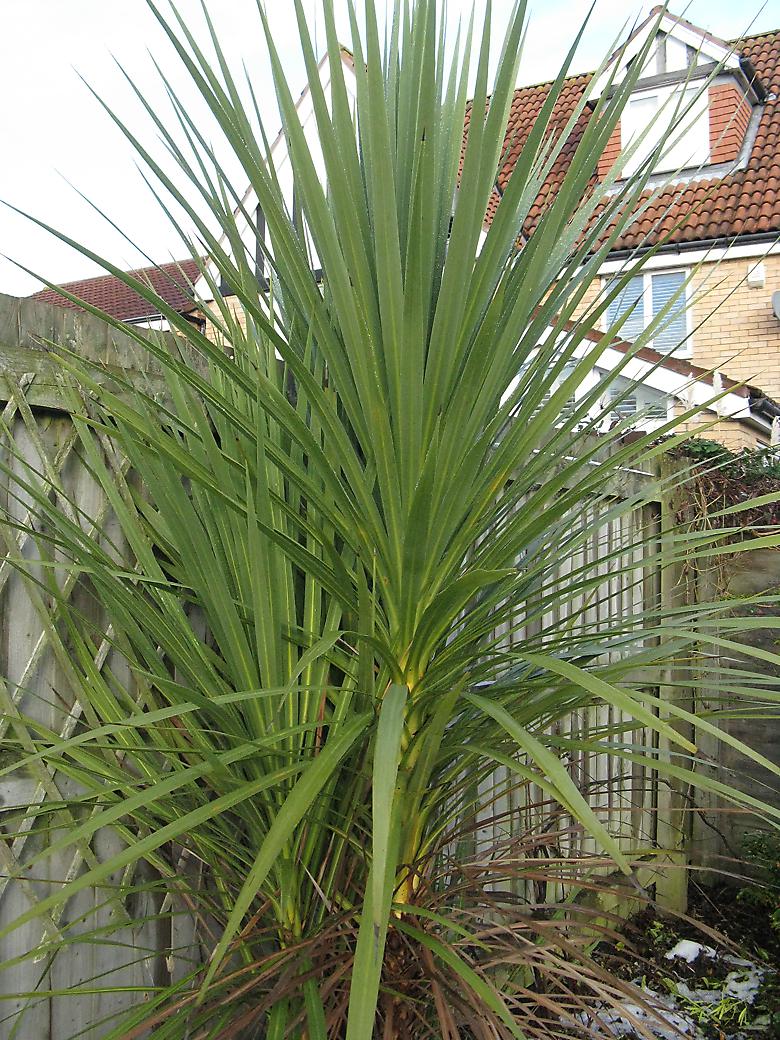 6 Corkscrew hazel catkins
The immature catkins developed in October when the leaves were still on the tree. They are now more visible on the bare branches. Last year they opened out in mid March, so there is still almost three months of them looking like this.
This is a shrub that looks great in the winter with its twisted branches.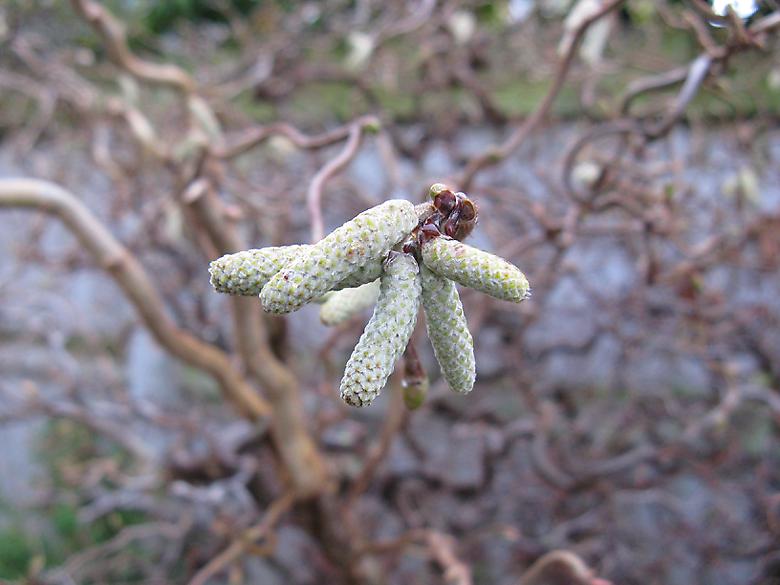 Posted by Steve