The frozen six
Posted Sat 16 December 2017 in garden
Last week the ground was frozen solid for several days, and after a thaw it is again frozen solid today. So I thought I would use this blog to survey the damage caused and the notable survivors.
1 Cyclamen
Two plants, both the same, planted about one foot apart. On one every flower has flopped and turned to mush. The other one has faired much better, flowers are still upright, perhaps lost a bit of their shine.
I was not really expecting them to survive for another year and so its a bit of a shame that we had such cold weather so early. The leaves still look healthy so maybe there is some hope.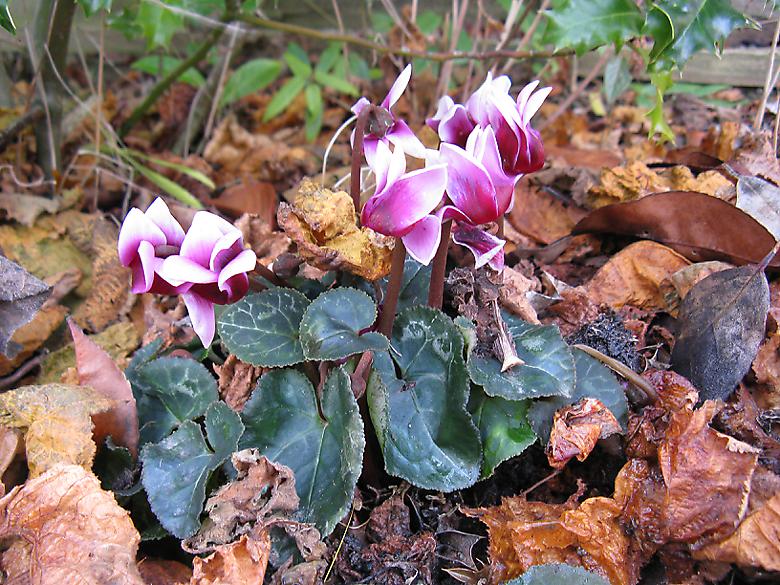 2 Salvia 'Wendy's wish'
The label on this said it was hardy, but some commenters on this blog said it never survived the winter for them.
As you can see the recent freeze has completely turned the leaves black. While I suppose it is possible that the roots live on, I don't hold out too much hope for that. Fortunately I took I cutting which is growing well so far, so it should survive the winter that way.
In this picture the green leaves belong to Salvia 'hot lips', which is still flowering although the flowers are now rather small.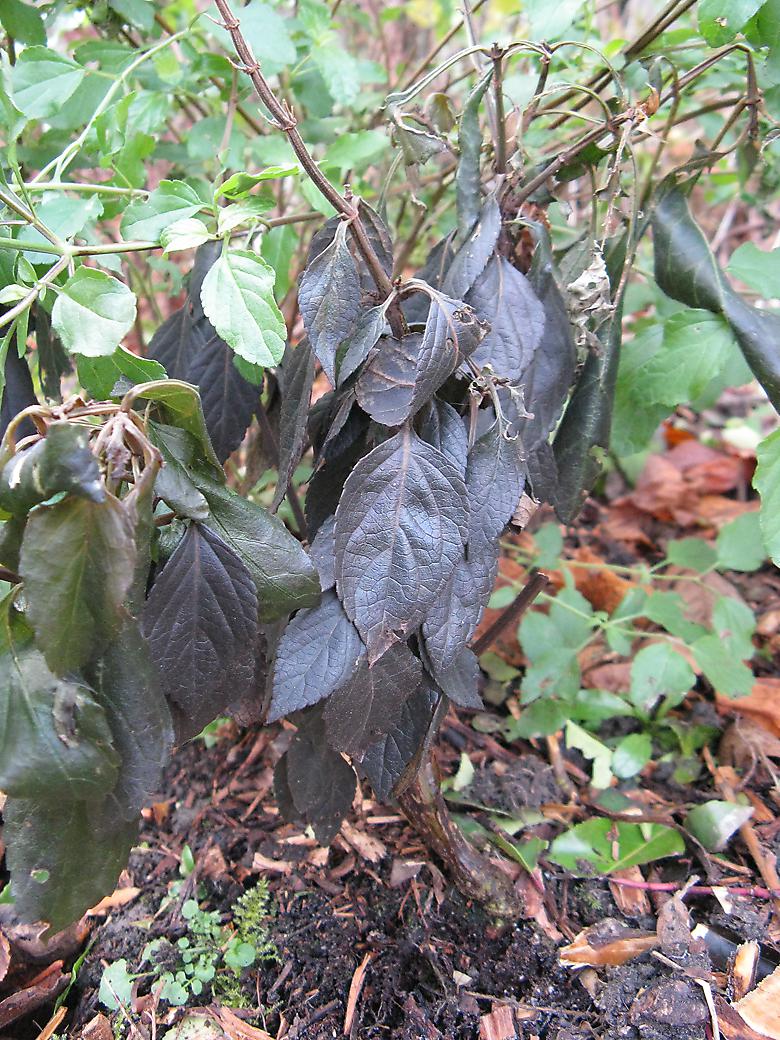 3 Salvia 'Radio red'
This is exactly the opposite, the label for this one said it was half-hardy and yet it appears to have withstood the frozen ground without any apparent damage so far. So fingers crossed for it.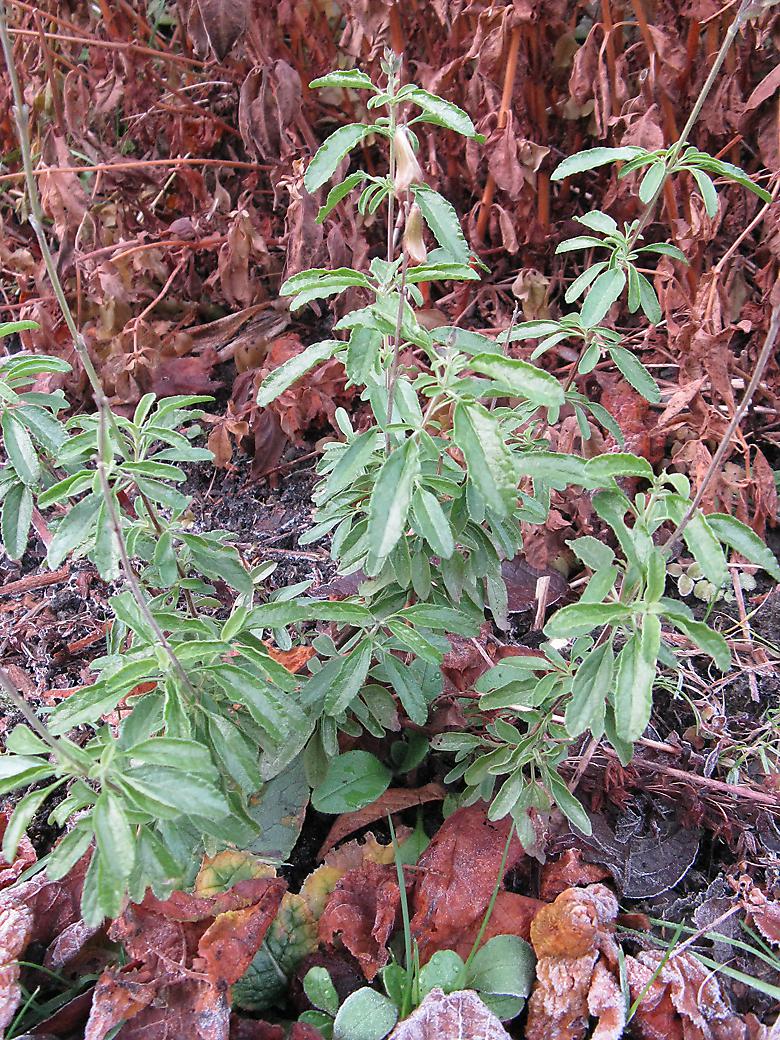 4 Frost covered leaves
Some forget-me-not leaves covered in beads of ice. There is also some rather pretty ice edged leaves which I would say is a weed, but I've let it stay until I have something to plant there.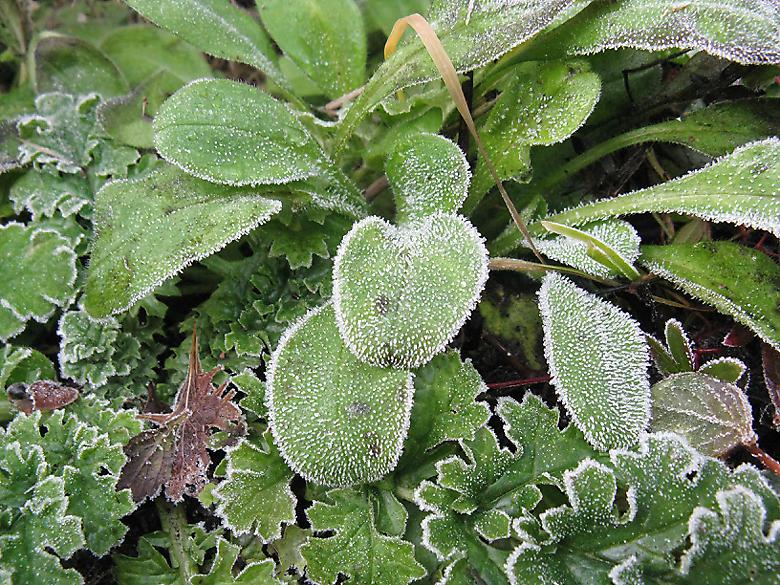 5 Gazania
Its no surprise but the freeze has definitely finished these off.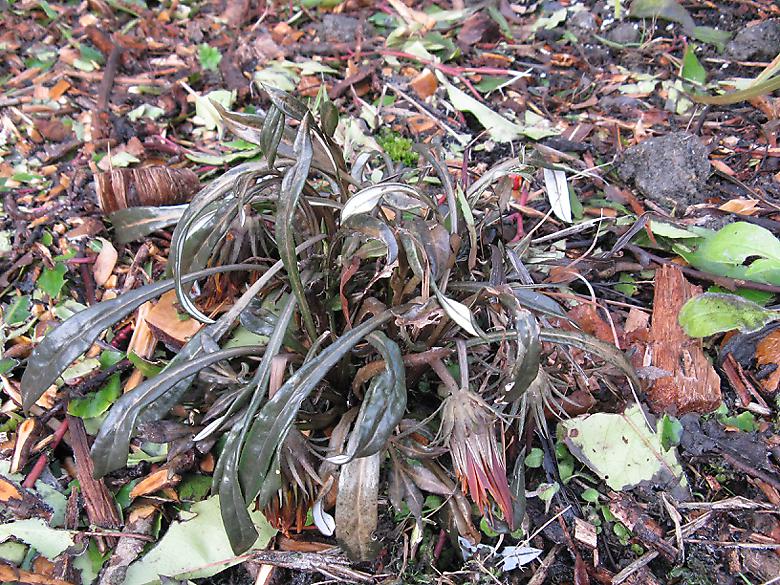 6 Penstemon
The Penstemon looks pretty much as it did last week - although the flowers are coming to an end, the freeze has had no apparent effect.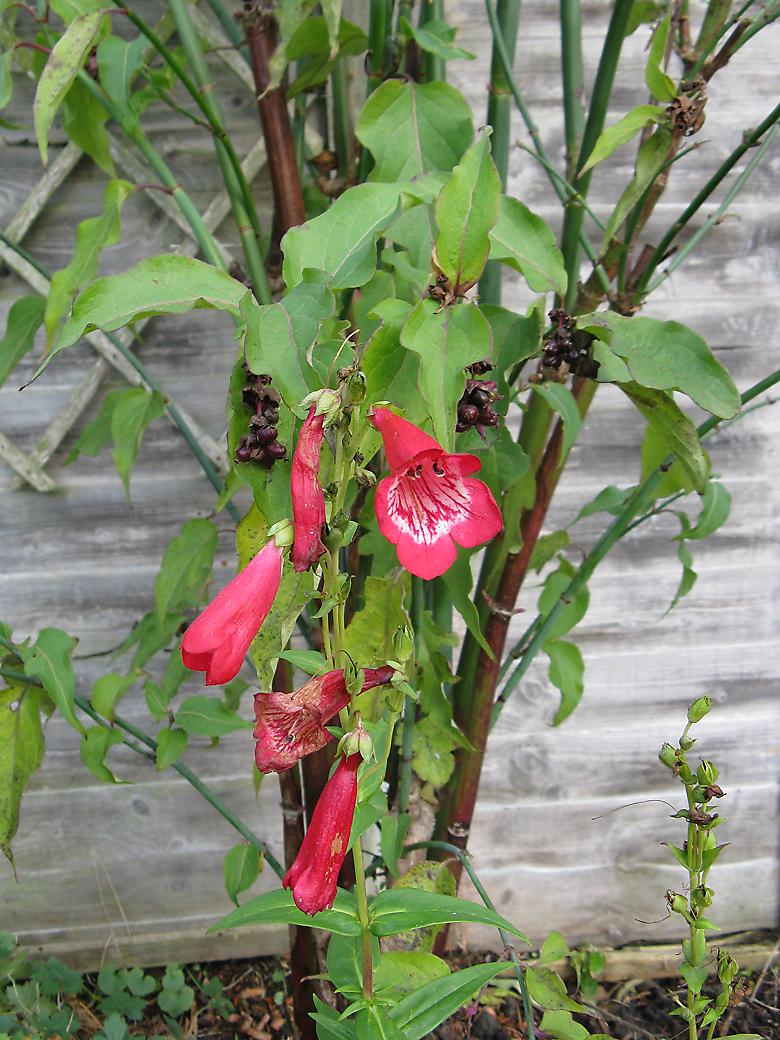 This is this weeks six, for some more views at what is going on in other gardens head on over to this weeks edition of Six on Saturday at The propagator Blog.
Posted by Steve