End of December round up
Posted Sun 31 December 2017 in garden
An unusual December as it has already snowed twice. The ground was frozen for the best part of a week on the first occasion.
Snow on the Sedum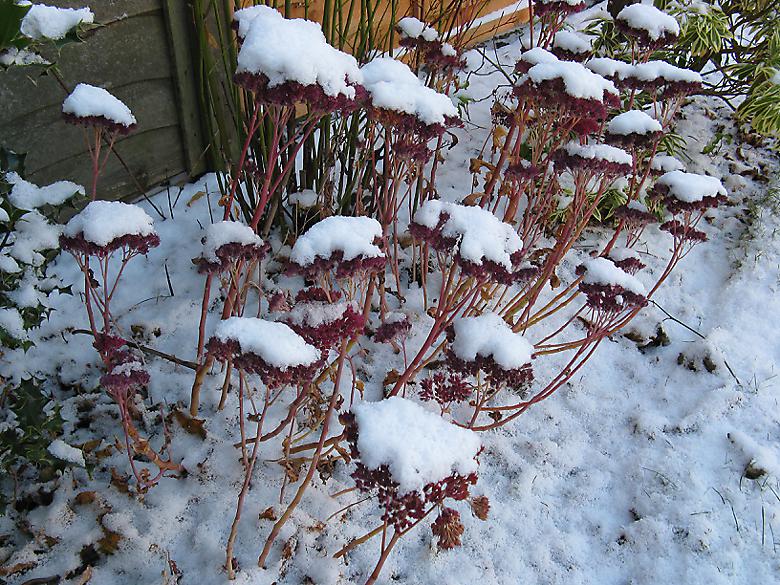 Salvia hardiness
According to the RHS Salvia Hot lips is rated H5 so should survive even severe winters. It has indeed survived so far.
Again according to the RHS the "Wendy's wish" variety has a hardiness rating of H3 and so it may have survived a milder winter here. It is deciduous but given the sudden leaf death after the cold spell I suspect it is not going to make it.
I also believed that I had seen that "Radio red" was also rated at H3 but after checking just before writing this, I was mistaken about that - there is no rating currently on the RHS site for it. Its label when I bought it did say that it was half hardy. This one has survived so far and still has leaves. American sites have this as Zone 6-9 so I now believe that this should be fully hardy here similar to Hot lips.
Some pictures
Gaultheria. This has produced very few berries this year, or they have all been eaten perhaps. There were plenty of flowers earlier in the year.
This shrub is in a prime sunny spot, so I have cut it back after taking this photo and will either be removing it, or relocating it elsewhere.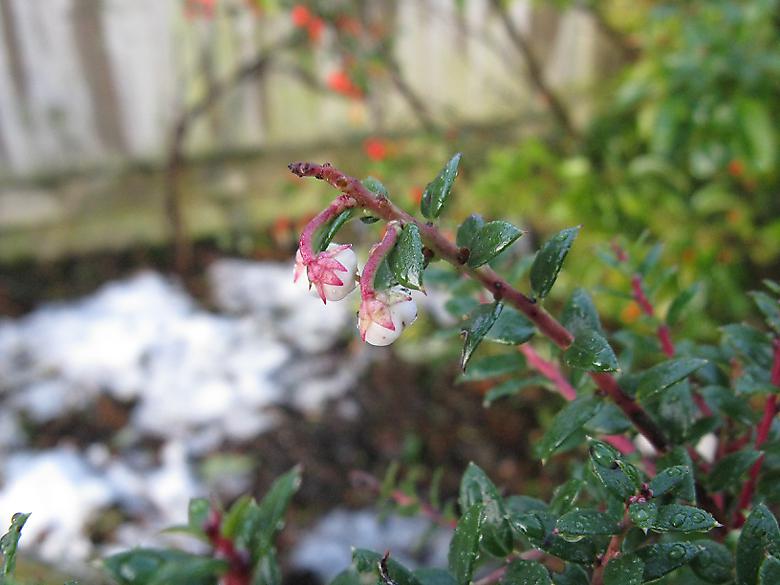 The Euphorbia is preparing to flower. This is also in a prime sunny spot, just in front of the Gaultheria in fact and this clump will be removed in the spring. It has migrated further back in the border and it is welcome to stay there.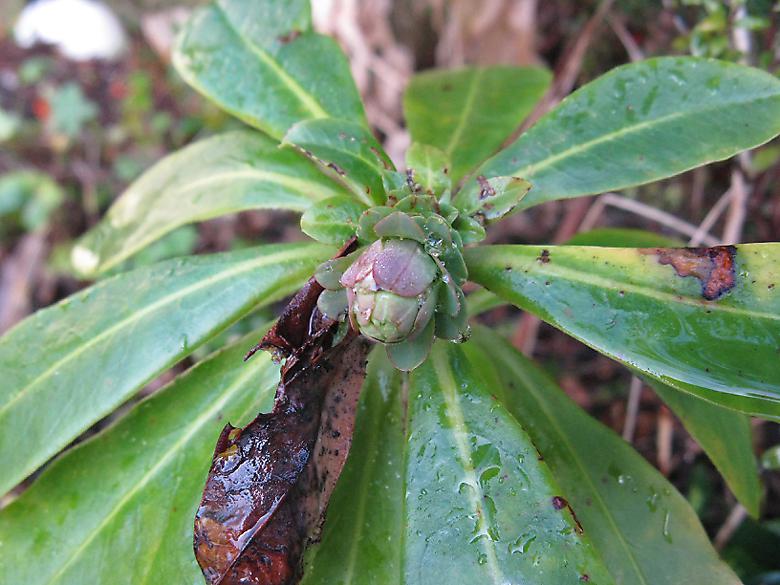 Plants bought
Not planted out yet...
Helenium 'Siesta'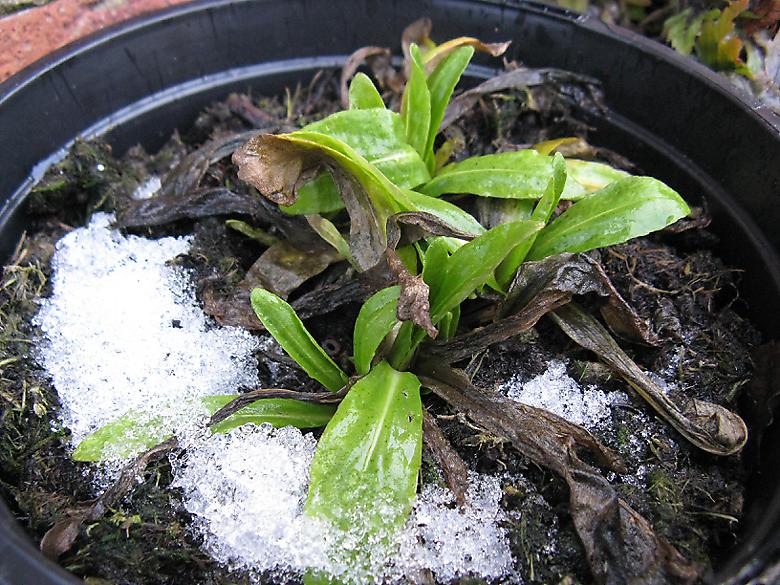 Tiarella 'Pink skyrocket'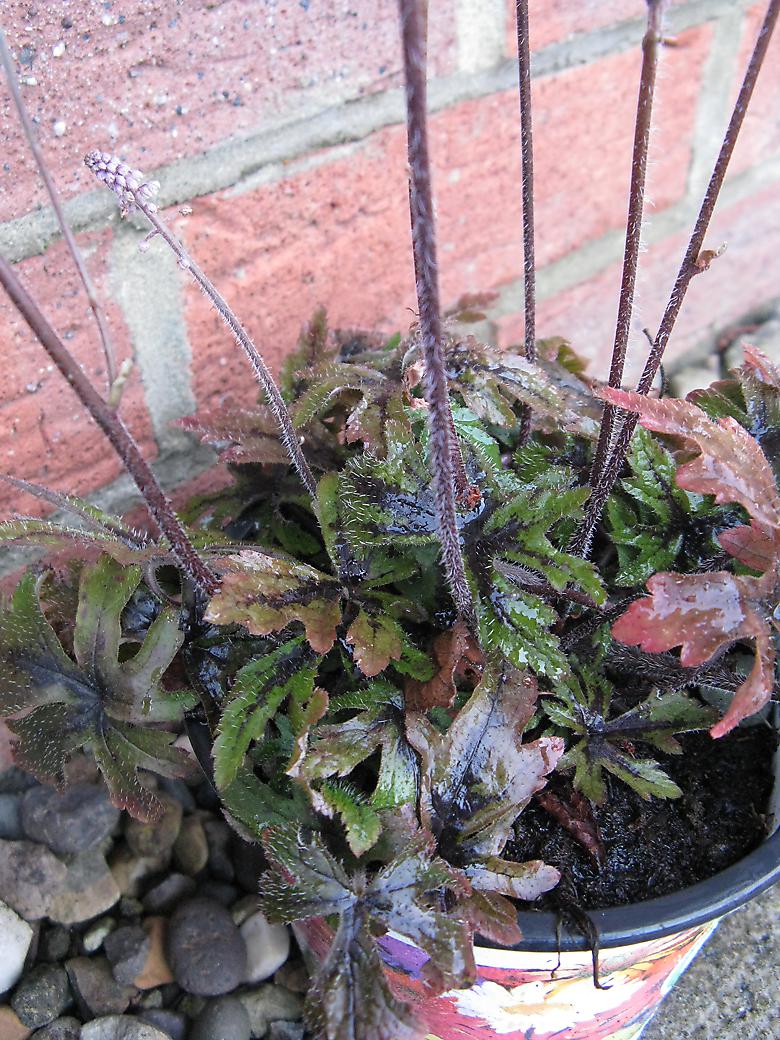 Not died back yet
The Geum and Penstemon are both notable for still being green after the recent frosts and snow.
Here for a full year
Its not just the end of the year, but also I have now been here for a complete year. So next year will be less "oh look at that" and more about changing things to be the way I want them.
Posted by Steve