May garden round up
Posted Wed 31 May 2017 in garden
I decided to split this months round up so see the first part with mainly flowers.
The Muscari have finished and are dying back, apart from a single one that strangely is still flowering!
The tulips are almost all finished flowering, although there are two with buds yet to open! Its possible that they never will I suppose.
Also saying goodbye to the Kerria and the Primula flowers.
Flowering
Here is everything that was in flower during the month. There is a lot when you write it as a list, although the overall impression is still one of greenness.
Tulips
Aquilegia
Kerria japonica
Choysia - it is kind of impossible to ignore the intense perfume from these flowers.
clematis - it was a bit disappointing, just a few flowers.
lily of the valley - flowering nearly finished now
Polygonatum
Pheasant berry
Meadow buttercup
Geranium - the two pink ones and a darker blue/purple one
Gazania
Thrift
Verbena - planted in the rosemary container
Centaurea
Veronica
Pyracantha - this is a mass of flowers
The Tree - I don't know what this is and the flowers are inconspicuous (I thought that they were not fully out) but it is very popular with the bees.
Forget-me-nots - probably just wild seeded ones but I leave them until there is something else to put in. They are a pleasant splash of colour
Brunnera - flowers very much like the forget-me-nots
Primula
One of the roses
Orchids
Shoots appearing
There are still a couple of things that are just sprouting. Both of them were planted this year - probably a bit late.
Nerines are pushing up leaves.
Liatris are starting to grow.
Buds appearing
More flower buds appearing
Alliums - buds growing and some of the individual flowers are open, but it will be next month before it is open properly
Verbena bonariensis
Yellow loosestrife
Hypericum - lots of buds on the new growth
Planting and cuttings
I bought quite a few things to plant during the month and also planted out some seeds that were grown indoors and divided/moved some existing plants.
6 x Gazania (mixed)
Eryngium × zabelii 'Neptune's Gold'
Catnip - was eaten by a cat, it may not survive...
Planted out seeds grown inside
Also planted a few seeds directly outside.
Geranium cutting of the large purplish one to the side area and the left border.
Moved one of the Alchemilla plant that I assume grew from seed to the area at the side of the house.
Veronica austriaca 'Venice Blue'
Sanguisbora officinalis "Tanna"
Sidalcea 'William Smith'
Salvia nemorosa 'Blue Marvel'
Lobelia 'Starship Scarlet'
Geum 'Totally Tangerine'
Geranium 'Rozanne'
Polemonium yezonense 'Bressingham Purple'
The lawn
The lawn didn't do that well over the winter with all the water and me walking on it. Some parts had lots of moss, which I have mostly raked out but those patches are now a bit thin and brown looking. There are various different kinds of grasses present, some very fine, and others very broad and pale.
I decided to over seed the lawn with Wilko multipurpose lawn seed. I hope that the seed will thicken it up and also I will be able to use the same seed to mend any patches to keep it reasonably even. Well thats the thinking anyway.
Some pictures
Don't forget to see the separate flower round up.
The Pheasant berry bush started flowering right at the beginning of the month and continues to develop. The flowers appear to be on short stalks and there are longer non-flowering stalks.
---
The yellow loosestrife (if that is what it is) has grown immensely during the month. This is how it looked on the 21st and following is a closeup of flower buds forming taken right at the end of the month.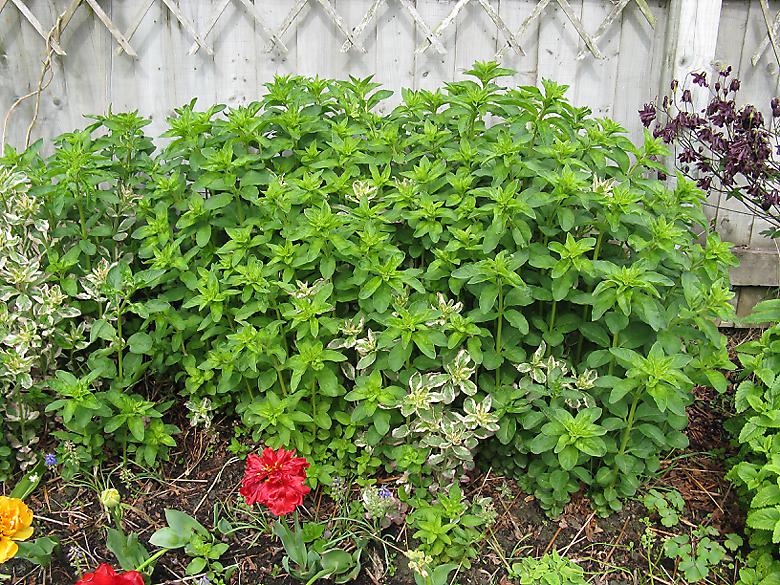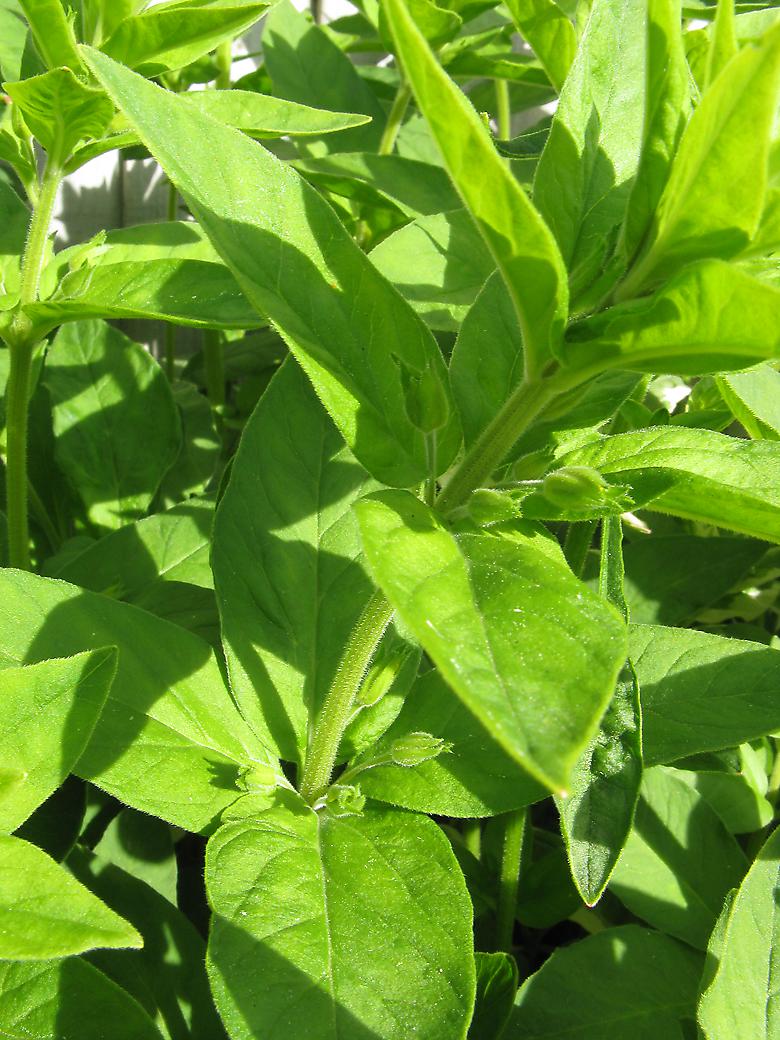 ---
I suppose I should include a picture of the rose. There is only one flower at the moment and it is a bit hidden and quite low down.
---
The Tree and its small flowers being visited by a bee.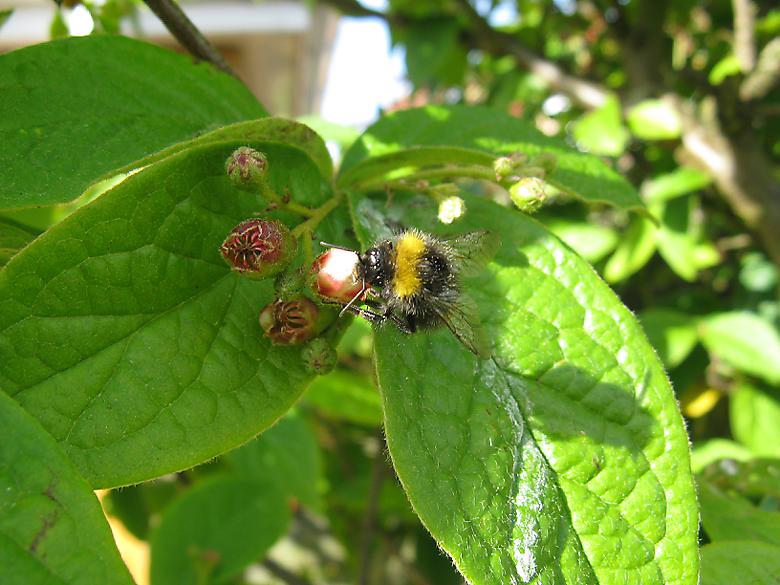 ---
This is one of the mystery plants. Two weeks ago it was just basal leaves, but a tall stalk is now forming, so maybe it is preparing to flower. In recent days I've started to think that it may be an Eryngium planum. We shall see when it flowers.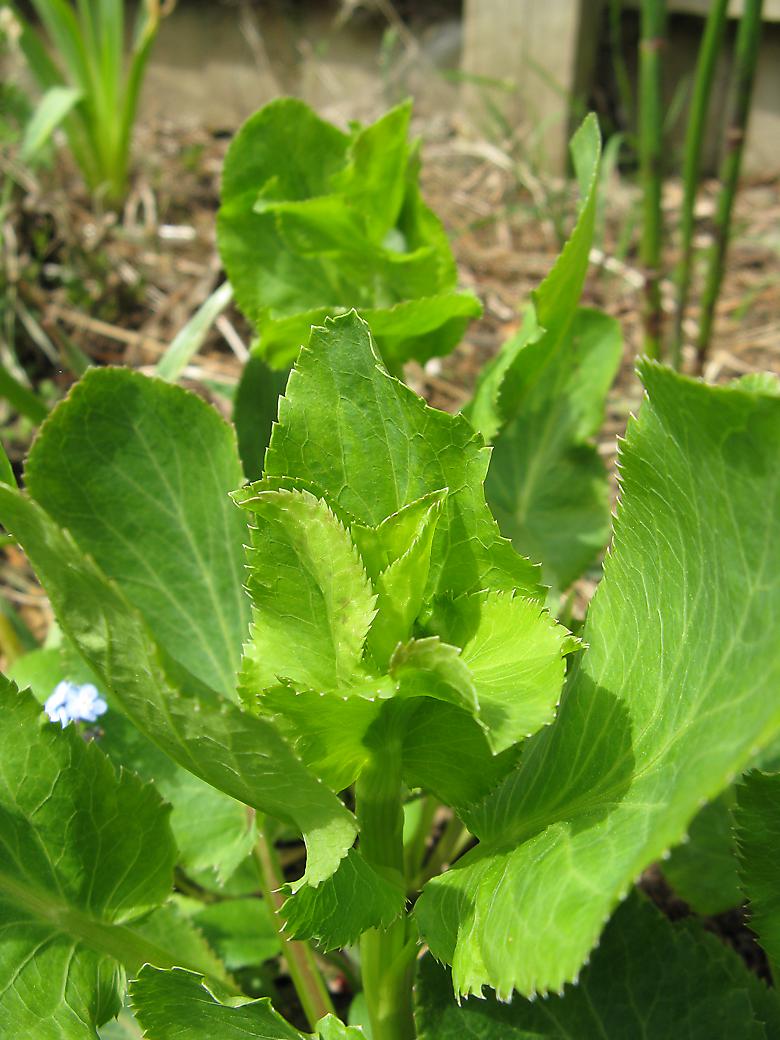 ---
The Lady's mantle is another one that has suddenly become very large over the month. It is also starting to flower. First picture is from the 21st, it is now noticeably bigger.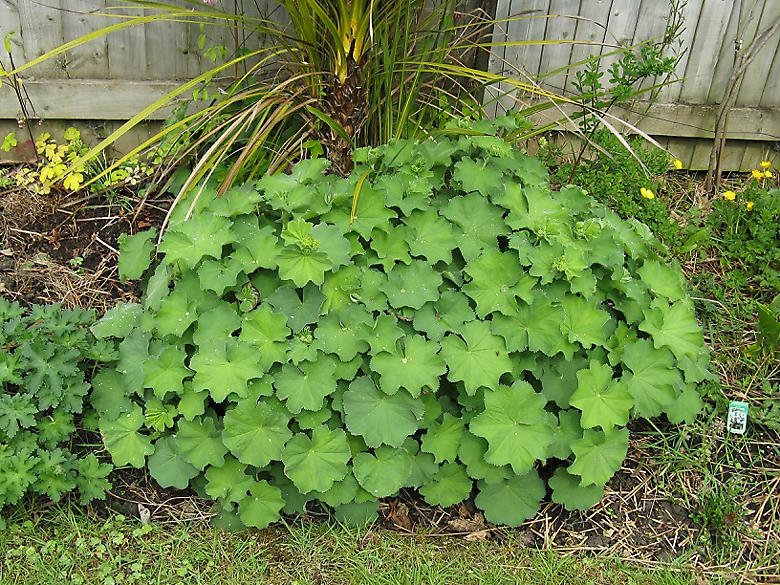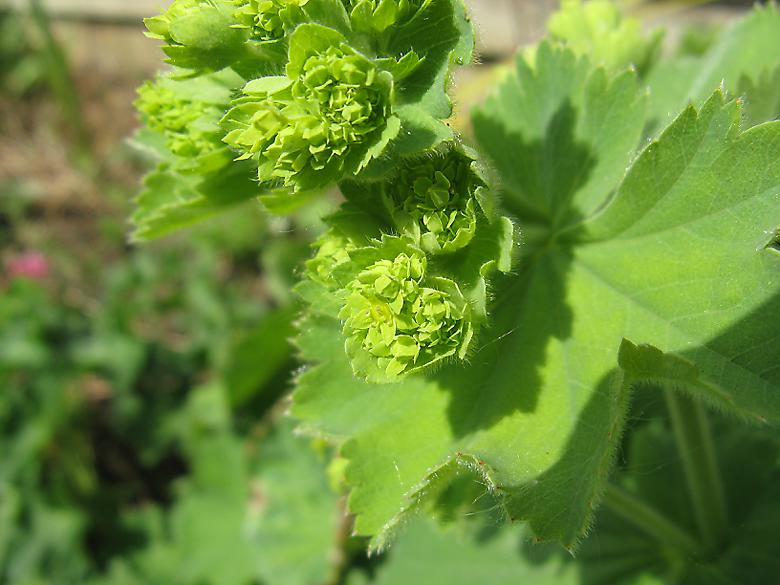 Posted by Steve