Rain!
After a long dry spell it finally rained yesterday. Today even though it was not sunny it was very warm, even the wind was much warmer than it has been.
So things are rather wet and maybe growth will speed up now. The large tulip flowers were flattened by the rain, another reason to avoid this unnaturally large kind of flower. Fortunately they have flopped forwards so they are still visible. Still, I am glad they are there since they are providing one of the few large splashes of colour at the moment.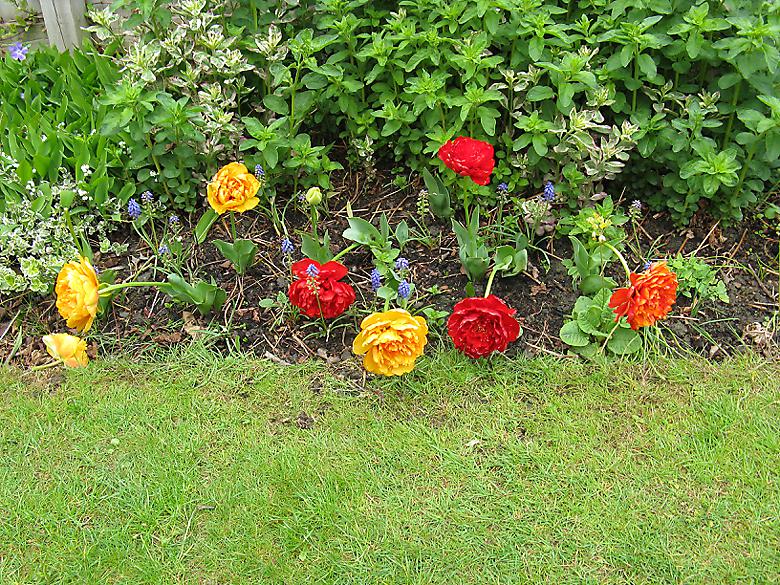 Another Geranium is out, this one is a darker pink/purple colour in the back border. This plant has spread into a reasonably large patch so I dug out a small piece and planted it at the side of the house which is lacking some interest.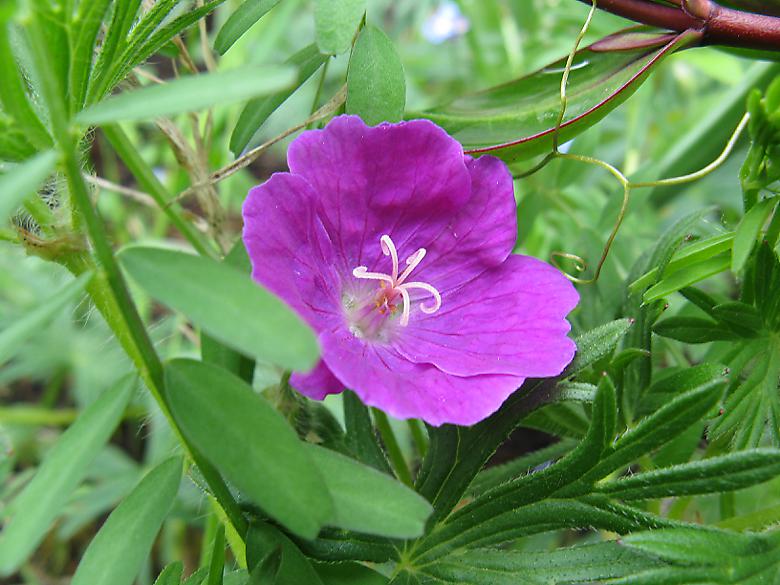 The Choisya has been slowy preparing to bloom recently and it finally has.