Orchids!
I've been trying to identify a mystery plant since it first appeared in April. There are two, the first is under The Tree and the second is by the back door at the very edge of the paving.
I've looked though loads of pictures and around the garden centres and not found anything that was remotely alike.
Now the first flower has opened and suddenly it seemed like it might be an orchid and this was quickly confirmed by a search - the leaves are right as well as the flowers.
I wouldn't like to be certain about which exact kind it is but the first one that looked similar was the northern marsh orchid which is a good possibility as I am in the North and the ground is a little damp! But anyway it seems that they are very variable so telling the different ones apart is difficult. So I am just going to say that is it some kind of Dactylorhiza at the moment. Once it is fully open I will try to identify it further.
Here is the first flower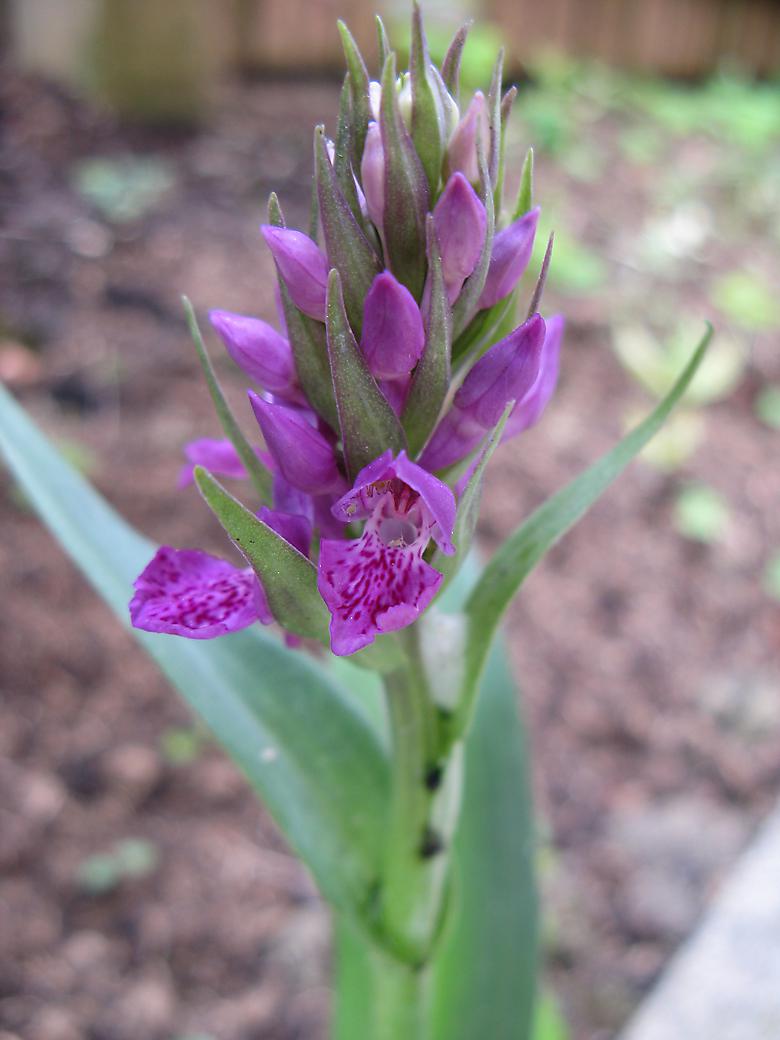 The flower stem was very interesting when it first appeared. It looked like a single flower bud with a scaly covering. It then started to open out into separate flowers.
The other one is not quite open yet, but it has more flowers in the raceme.