Purple loosestrife
I bought a purple loosestrife (Lythrum salicaria 'Robert') from Cowell's garden centre. These are rather lovely plants that attract lots of bees and I am hoping that they will do well in the very moist conditions in the garden.
Here it is in its pot.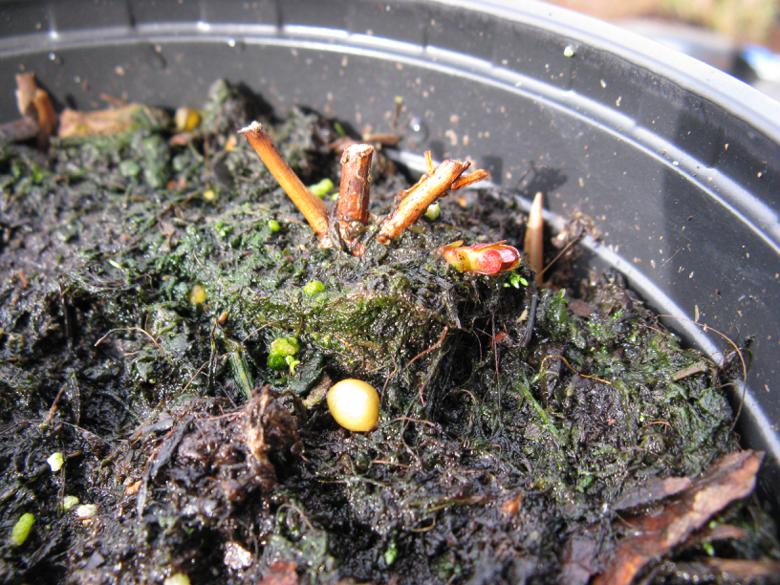 I eventually decided to plant it between the cordyline and the second pheasant berry bush. Yes, there is not much to see at the moment.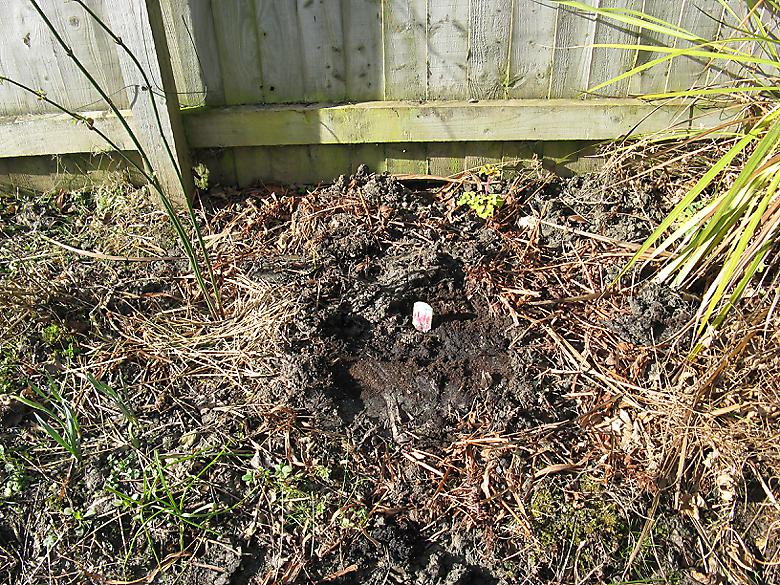 I can only recall ever seeing one of these in the wild, which when I lived in Carshalton. I took a couple of pictures at the time (2012).