First of my own bulbs
I bought some bags of bulbs cheap at the beginning of January and planted them. I've been waiting for some to show. As it turns out there were many bulbs already planted in places where I planted my own, which makes it difficult to tell what is what.
The ones I planted are English Bluebells, Muscari and Tulips. I also planted a single Allium.
There are now a few shoots that I am reasonable certain are from the batches I planted.
The first look like it might be a tulip, although it may be a bit early to tell.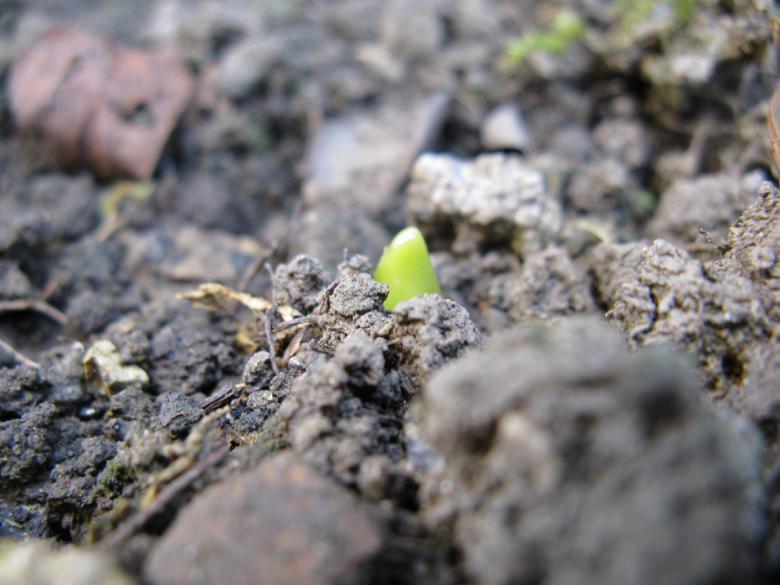 This also looks like it could be one.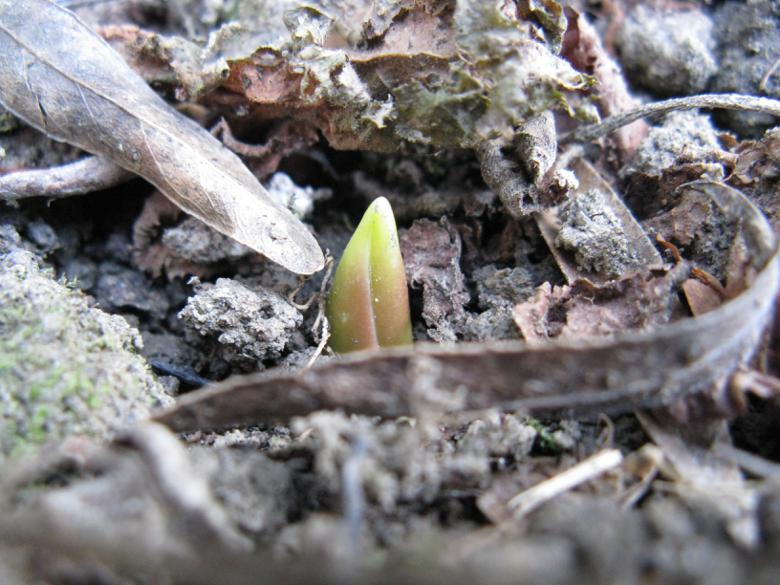 This is the Allium. Not a very good picture of it. I partially excavated it to check up on it as I had forgotten exactly where I planted it.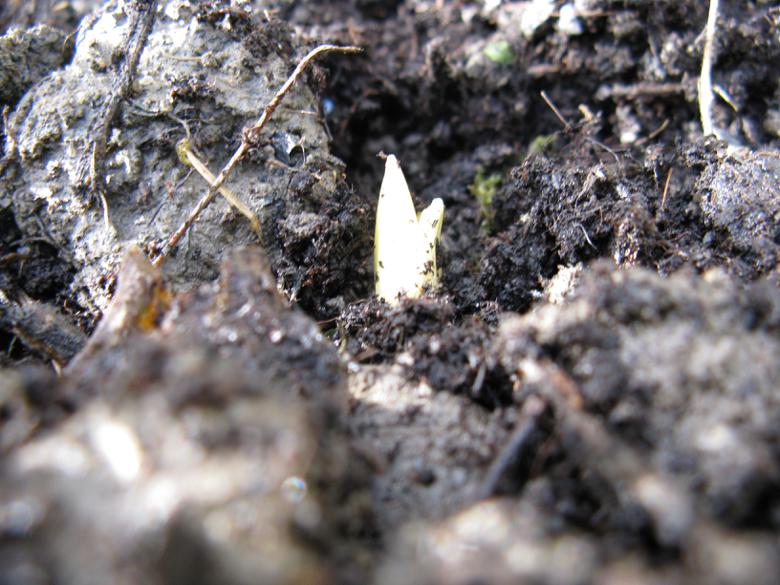 ---
Both Muscari and Bluebells look a bit like this, I am going to guess Muscari however.