A closer look at the corkscrew hazel
Posted Mon 06 February 2017 in garden
Here is the corkscrew hazel again. Unfortunately the picture doesn't do it justice, but this is followed by two close up pictures of the catkins and a bud.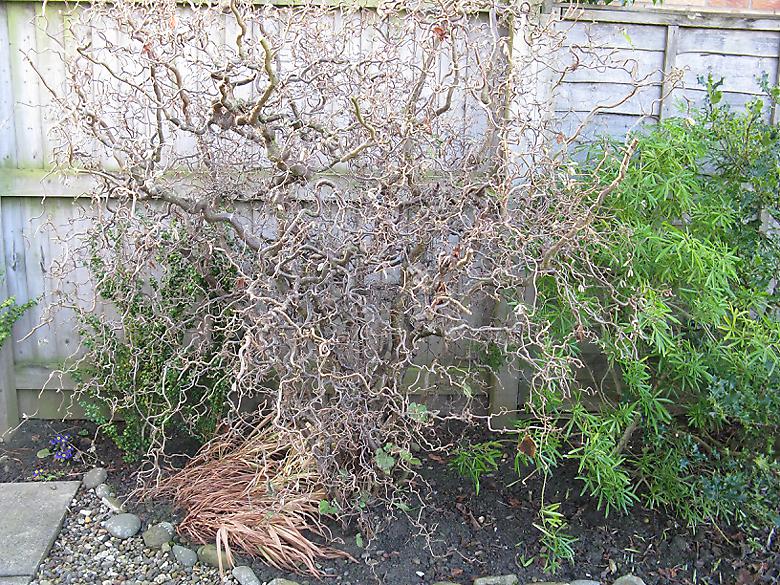 It has catkins that don't always hang downwards. In pictures of this tree on the web, the catikins seem to be different. I am therefore a little doubtful on the identification. Will compare leaves and flowers when they appear.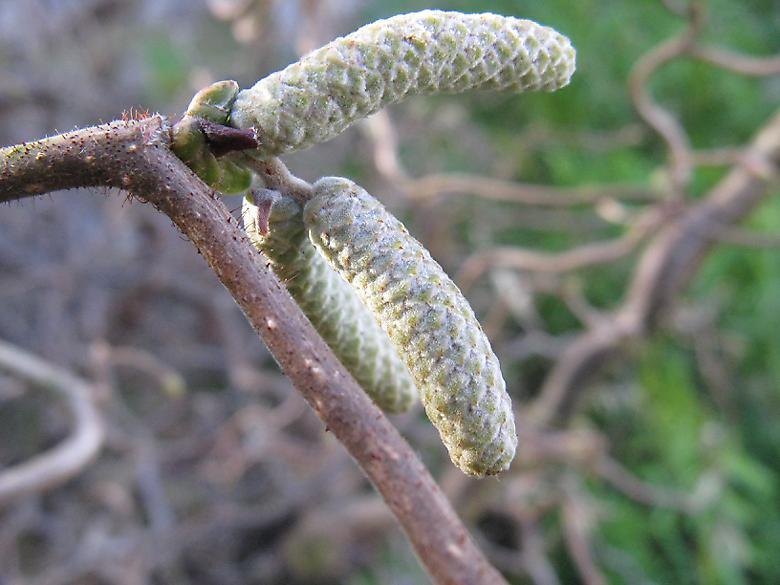 Here is a new bud with an interesting red part emerging right at the end. It is fair to say that this is not typical and only a few have this red end. Perhaps more will later. Update: as I discovered later this is a hazel flower.
Posted by Steve