Garden original - right border
Posted Sun 08 January 2017 in garden
These are the pictures of how things were in the garden on the 8th Jan. I have no idea what many of the plants that are still visible are, or what is going to grow throughout the year.
It is split into three parts. This is the right hand border as seen from the house. The fence gets some sun at noon at this time of year. This is the wetter side of the garden. Rain collects in pools by the side of the lawn and the grass is very squelchy even when there has not been much rain.
---
There is a whole mess of trees together here and I'm not sure how many there actually are. I like the red berries on this. I'm thinking it is a kind of cotoneaster. You can also see a "herringbone" like branch growing from the ground. This may be connected to the other one or it might be completely separate.
There is a rush in the background, I'm wanting to remove that.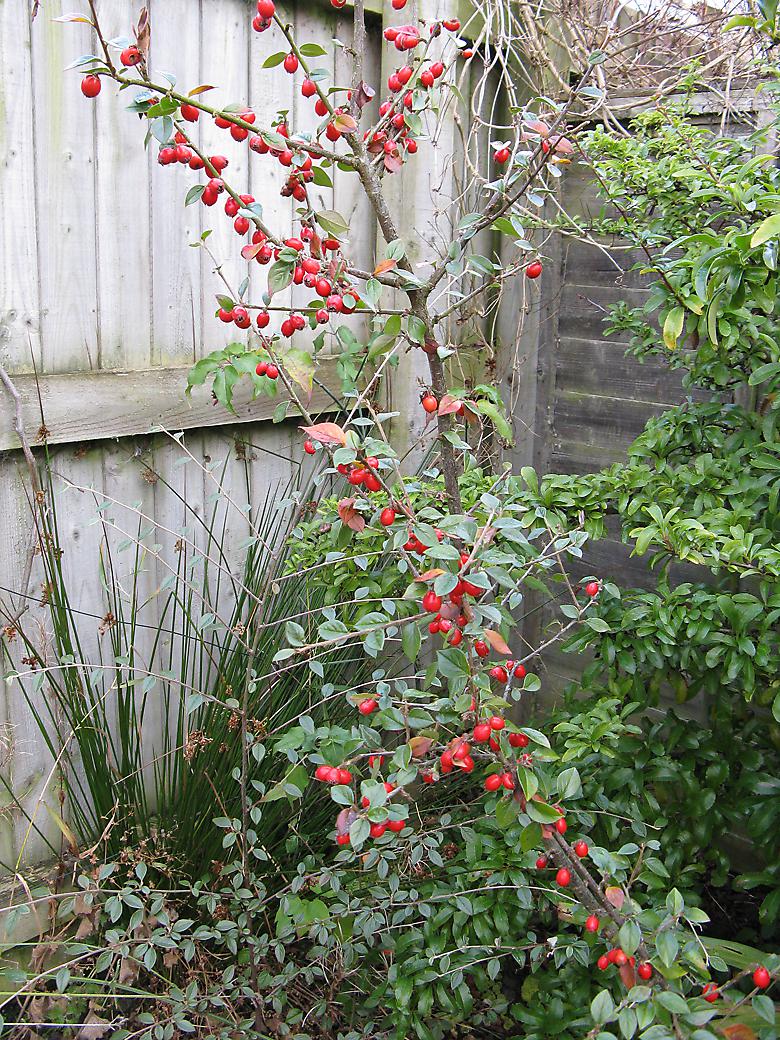 ---
This tree has thorns. I'm thinking it might be a pyracantha. There are no berries (the berries that can be seen do not belong to the main tree in the picture), although there is evidence of the whispy little stalks that look like they may have held berries, so will have to wait for it to flower to be sure what it is.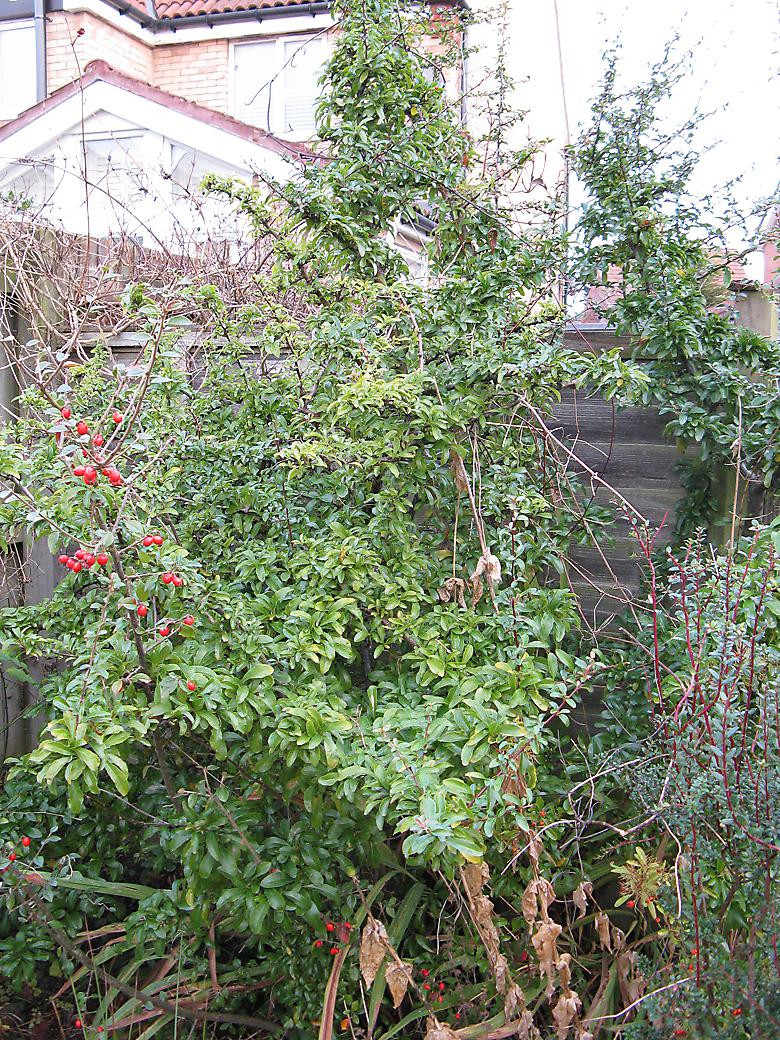 ---
There are again two similar shrubs close together here. I don't much like the one in front. The one behind with the red colour on the new branches is nicer and has a few flowers.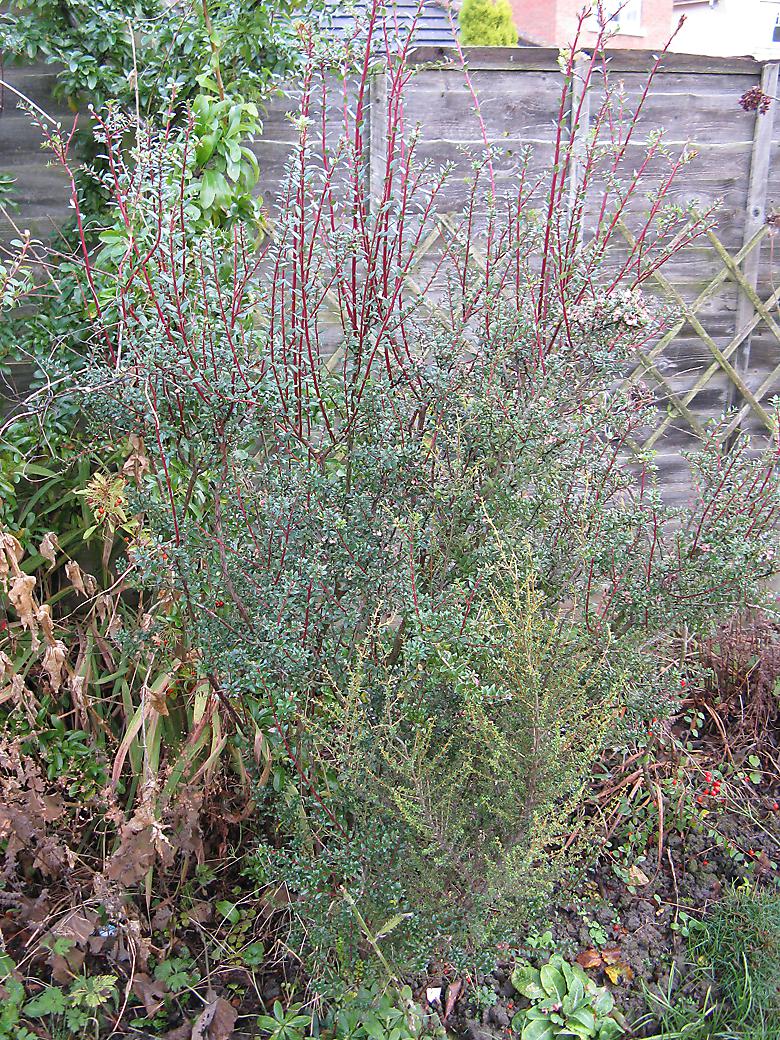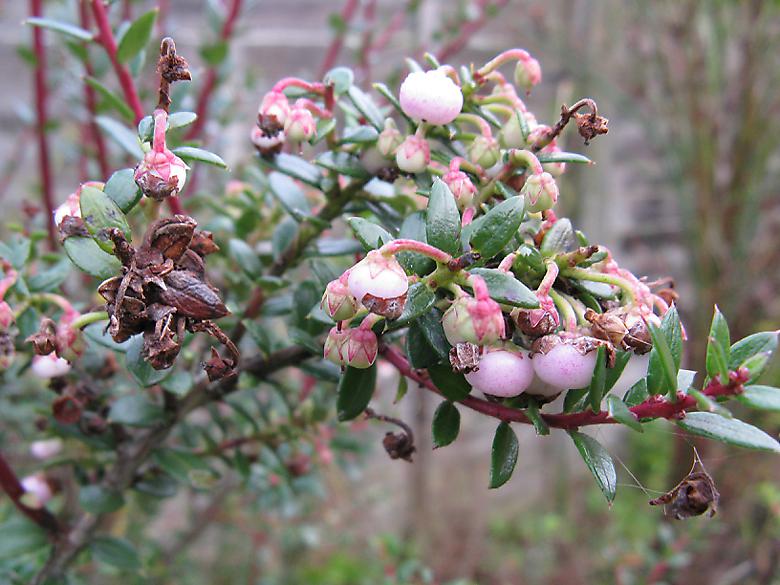 ---
Another small bush with red berries.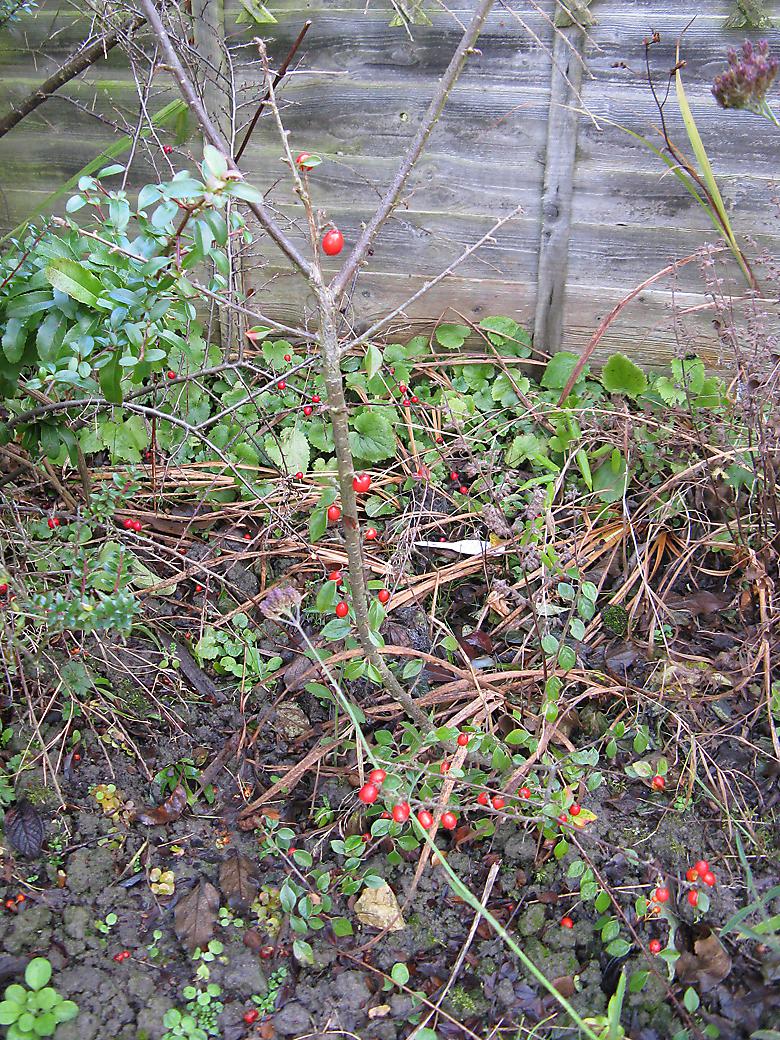 ---
Looks like a primrose, with a few sad looking flowers hardly showing. A few bulbs in the bottom half of the picture, not showing any sign of flowing.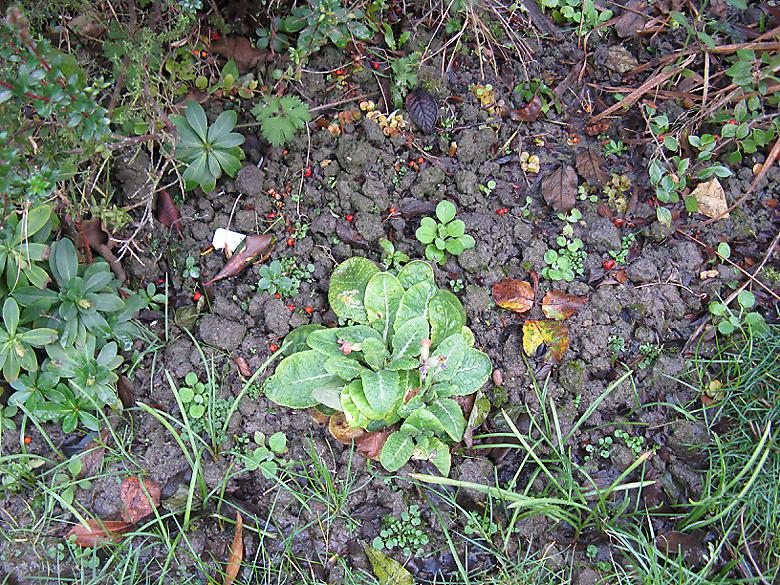 ---
Some kind of thrift.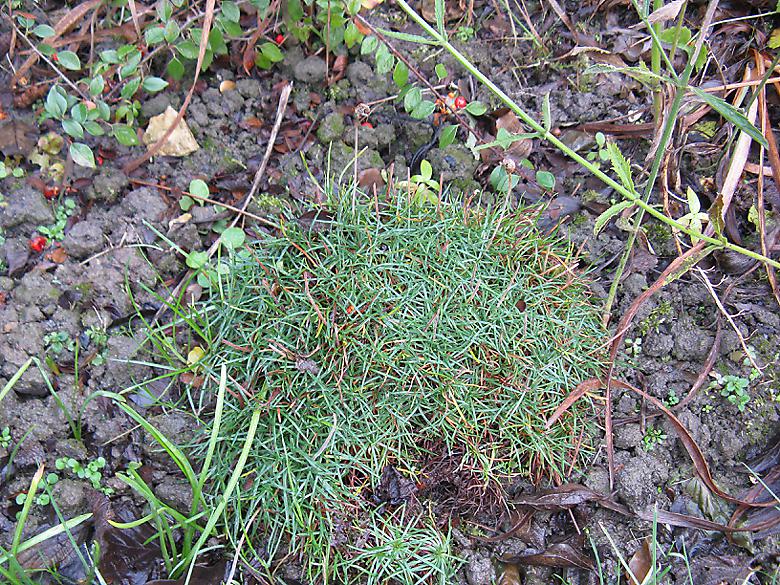 ---
Not a very interesting picture. There is a tall verbenia, some catmint (probably) and some weeds.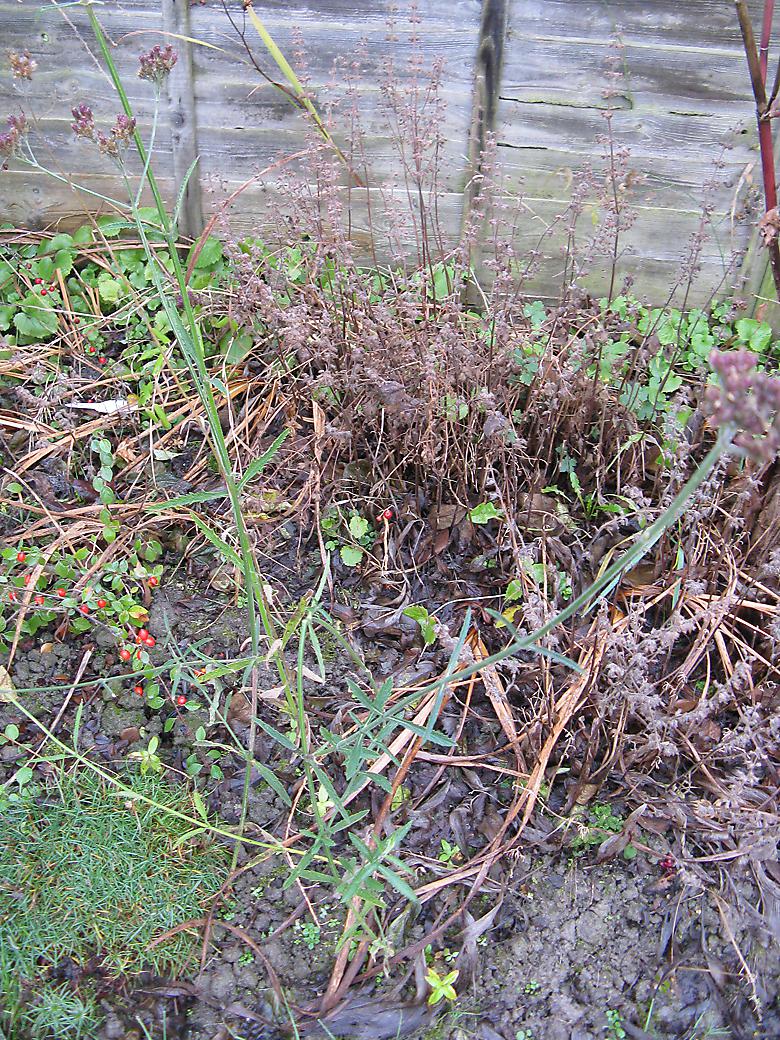 ---
A pheasant berry bush, also known as Himalayan Honeysuckle or Leycesteria formosa.
I just discovered these last year and they have rather pretty hanging flowers. I was quite suprised when I suddenly realised that I had one.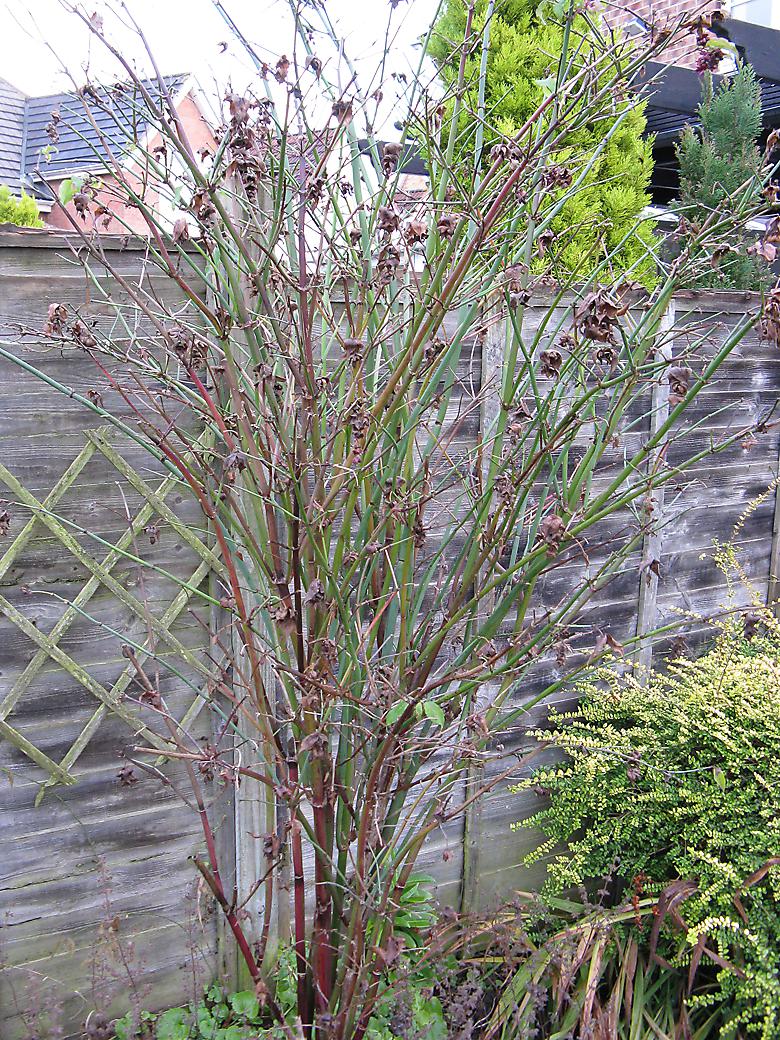 ---
A short peice of hedging. It may be a golden japanese holly. I'll probably be removing this to make room for more flowers.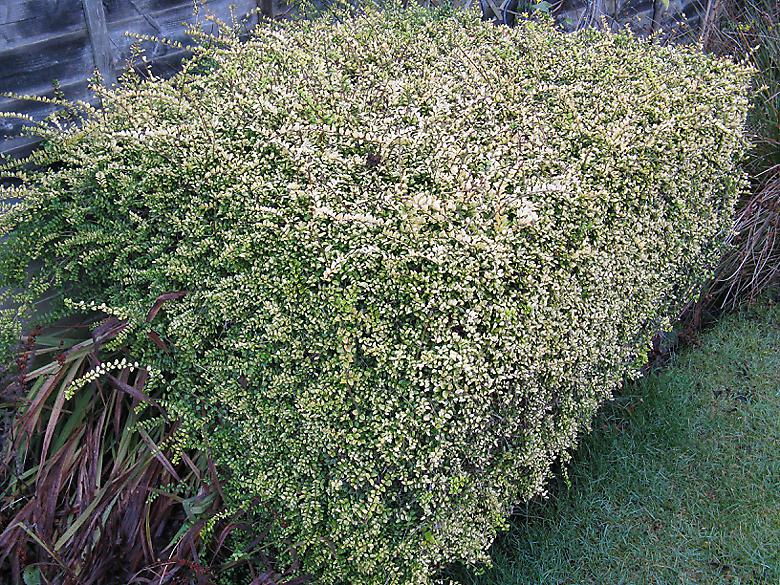 ---
A rather large rush. Well I think it is but I havn't examined it against a description. It is going to be removed.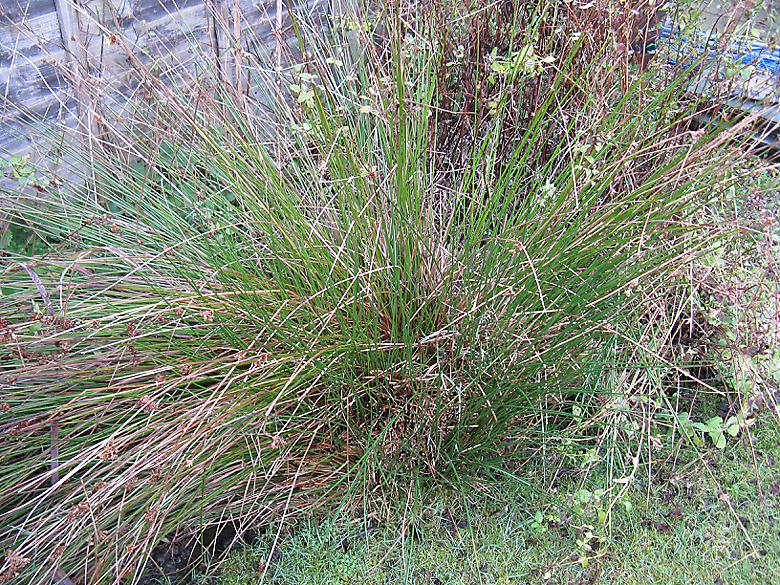 ---
Winter jasmine in flower. I'm hoping that with a bit a prune I can get some more flowers next year, there seems to be a lot of old branches.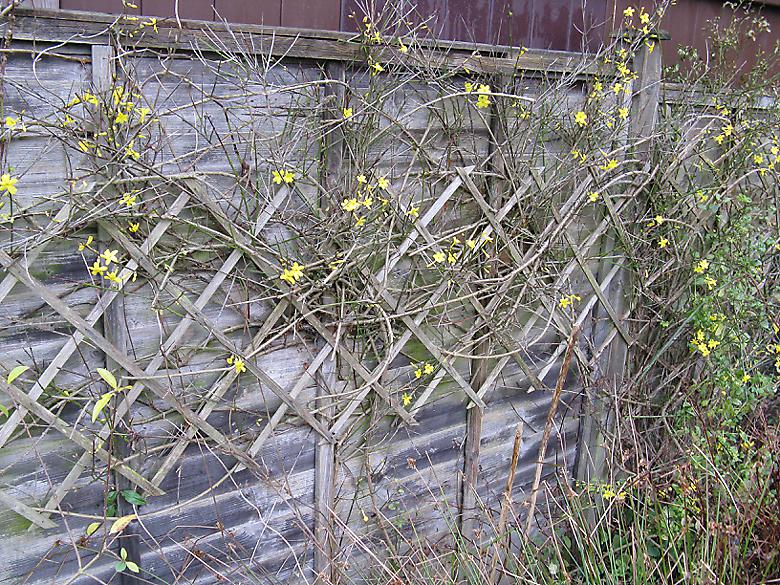 ---
Whatever this is, it has a decidedly minty smell. I've no idea what kind.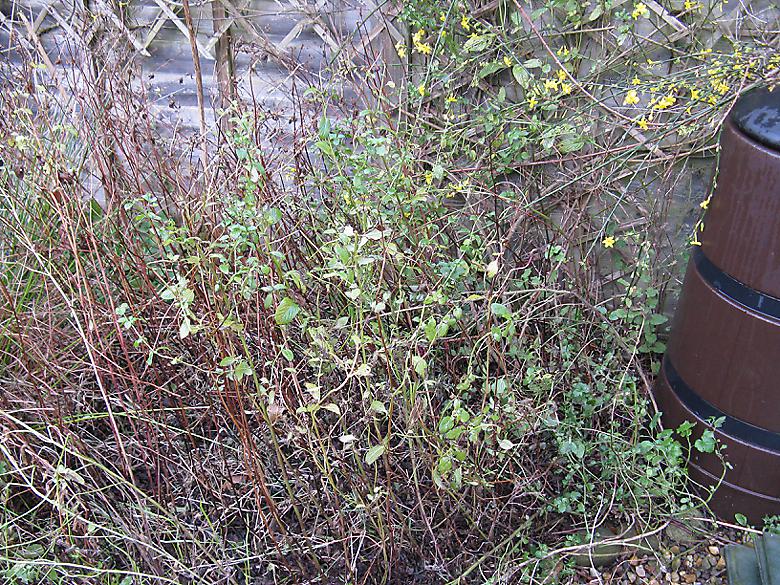 Posted by Steve