Planting snowdrops
One thing that I want to have but doesn't appear to be in the garden is some snowdrops. So I bought a little pot of them and planted them.
They don't like to dry out and there is no chance of that here. There was water at the bottom of the hole that I dug for them. I hope of course that it is not too wet for them. Perhaps there is none already because they just don't survive.
I planted them admittedly on the "wet side" (although there is not too much difference on the borders) but they do get some sun there.
Here they are in their pot.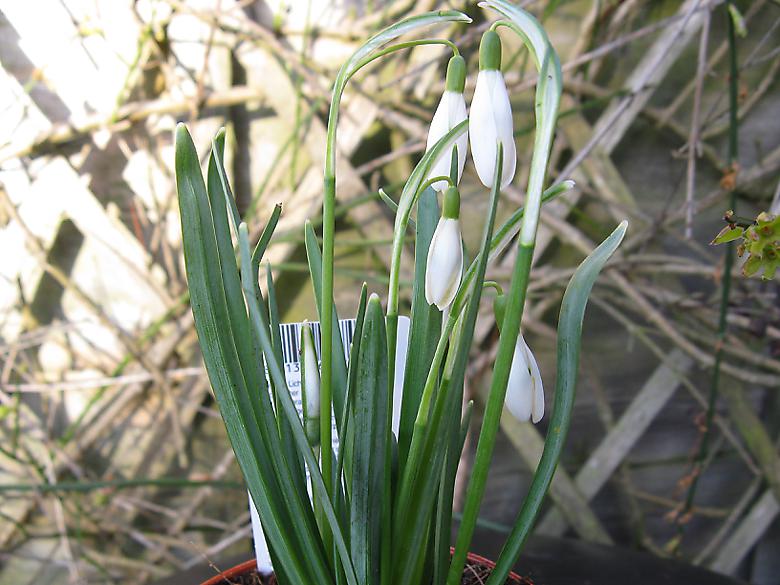 And here they are planted.