End of July round up
Posted Sat 31 July 2021 in garden
You can compare with last year.
Ligularia 'Little rocket'

Just the second year, but already lots of flower spikes on this.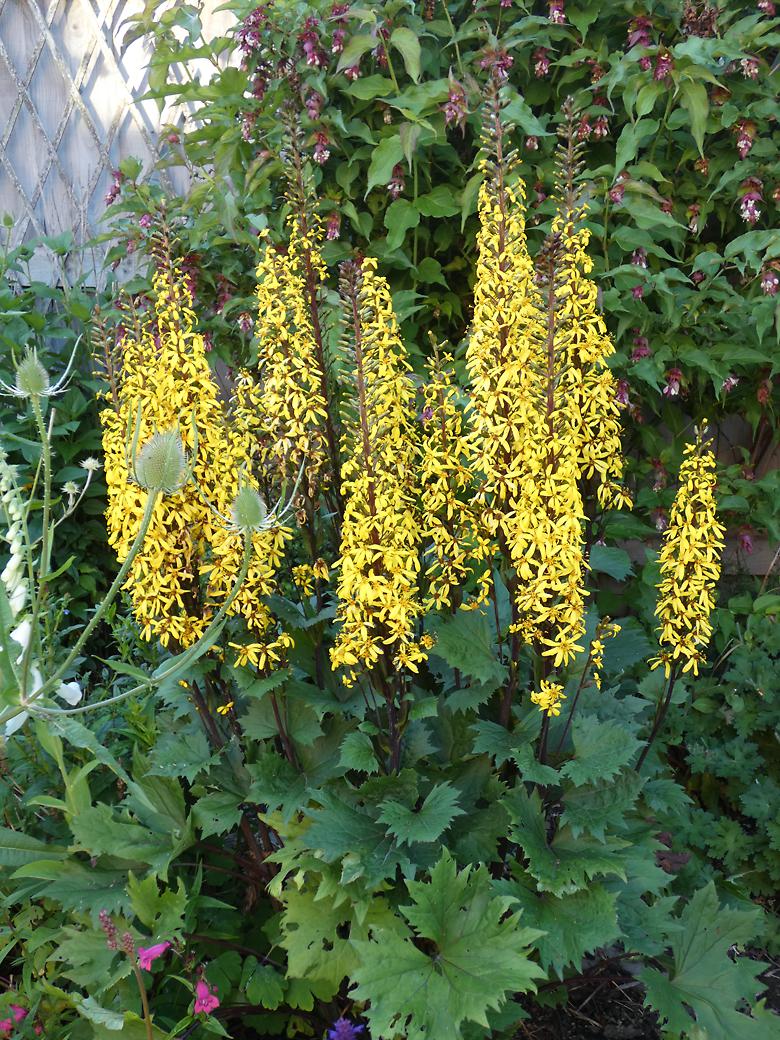 Ligularia × yoshizoeana 'Palmatiloba'

This is a very big plant and I need to move nearby plants that are being shaded out.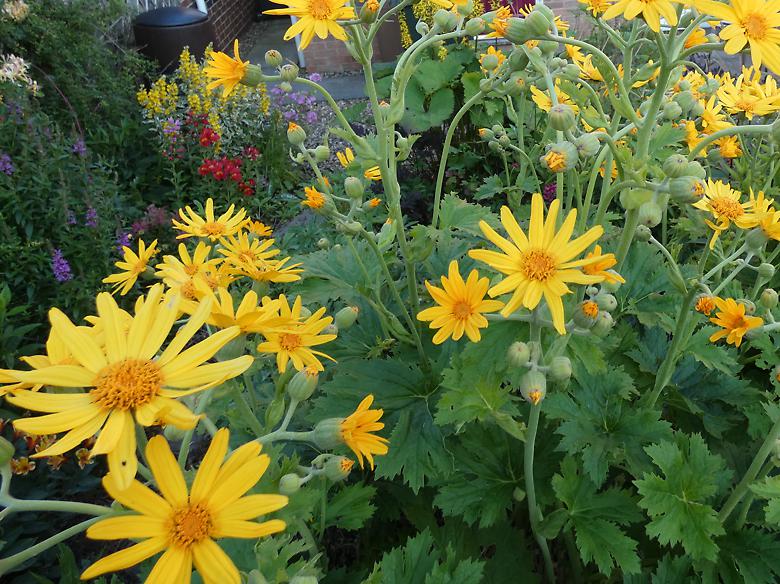 Alstroemeria

Summer Red

'Tessumred' (Summer Paradise Series)

With the yellow Lysimachia punctata 'Alexander' behind.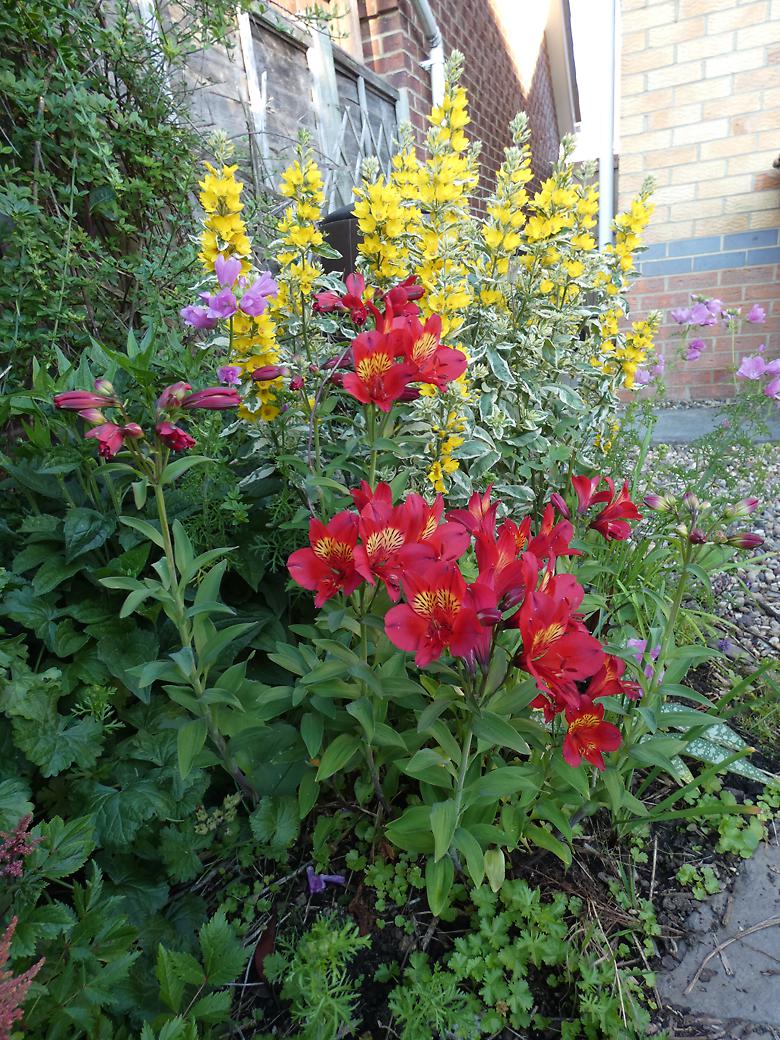 Ligularia 'Zepter'

In the foreground, the large yellow flowered plant behind is the L. 'Palmatiloba'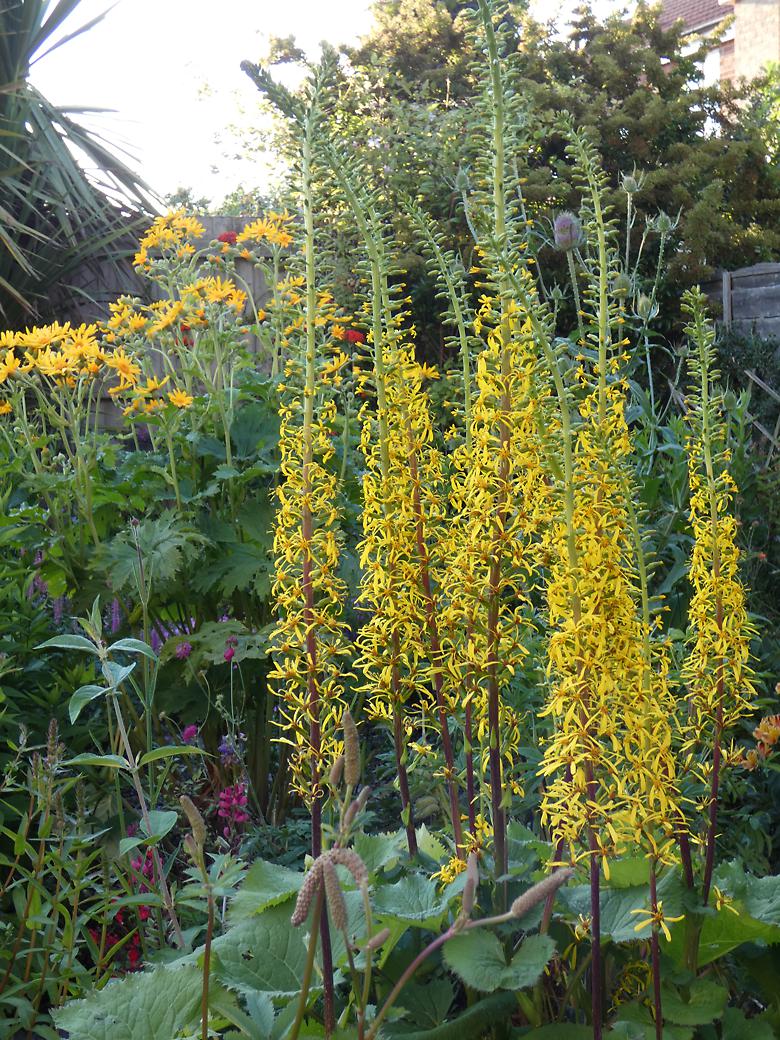 Teasel

I don't really have room for one Teasel, never mind the three large ones that I currently have, it wasn't a great idea to let so many grow. I hope this gives a reasonable idea of just how large and branched it is.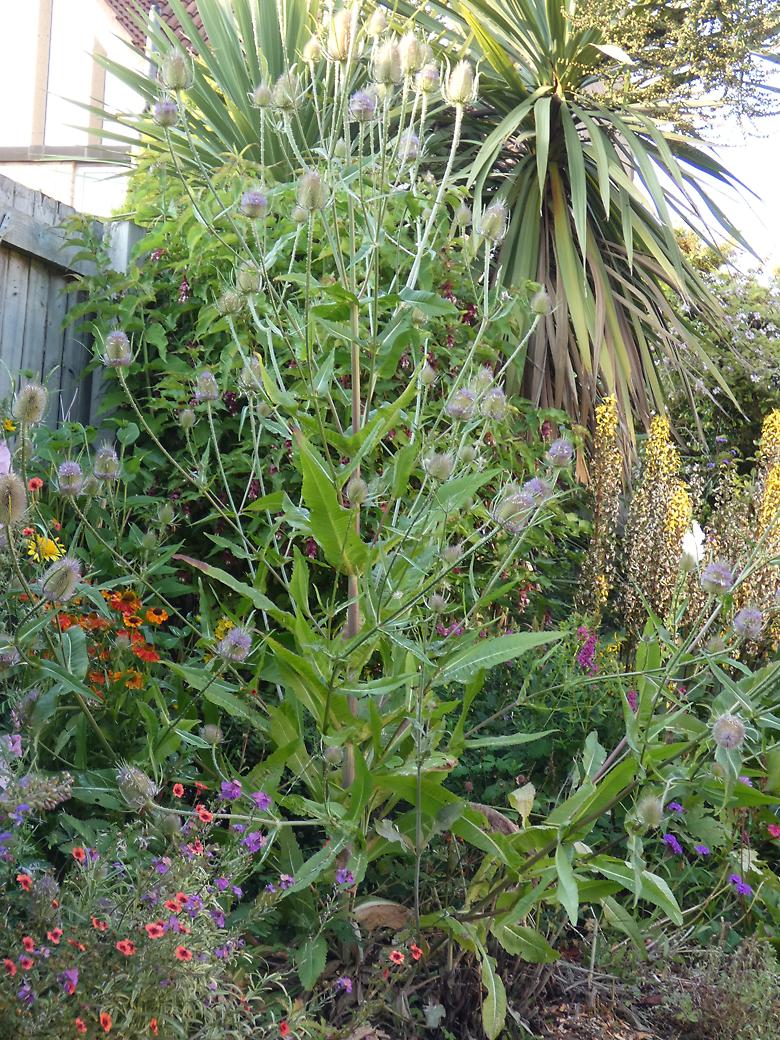 Posted by Steve