End of June round up
Posted Wed 30 June 2021 in garden
You can compare with last year.
First picture is a view of part of the the back border. Here you can see:
Geranium × magnificum (in the foreground)
Ligularia 'Little rocket' (with dark stems and buds, left)
Verbascum 'Pink domino' (Cotswold Group)
Geum 'Pink petticoats' (middle, center)
Knautia macedonica 'Melton Pastels' (back left)
With one of the Teasels towering in the background with a small bud at the top.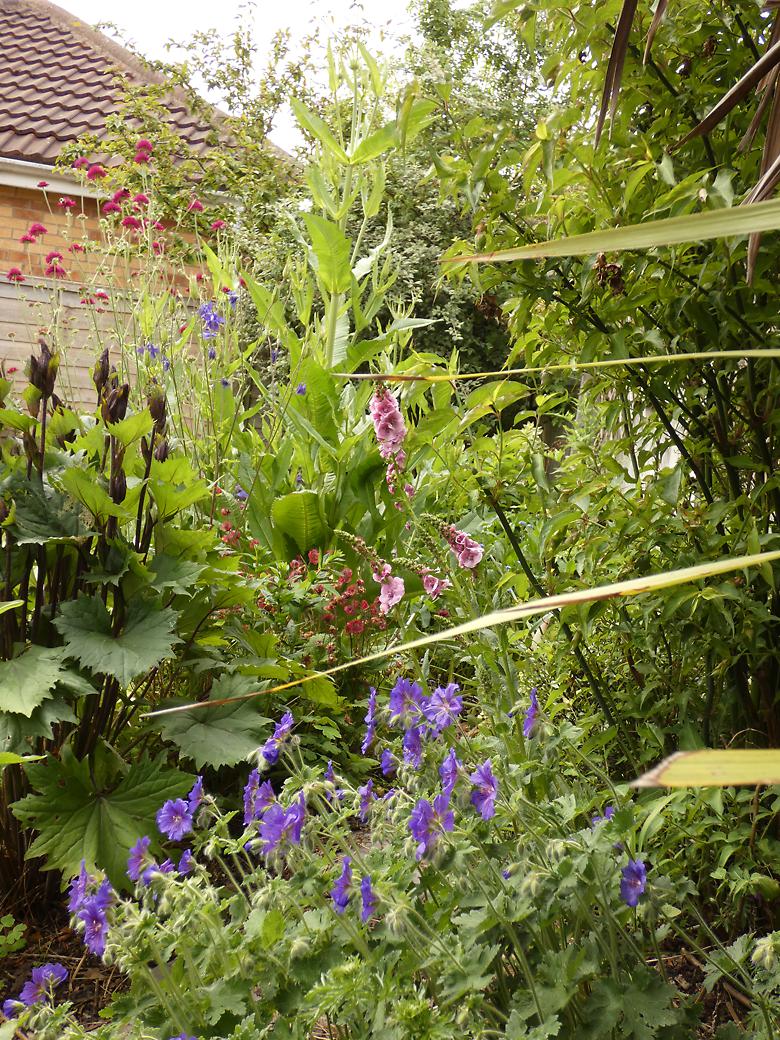 Lupins, the blue one is Lupinus 'Persian Slipper' and the red one is Lupinus 'My castle' (brick red).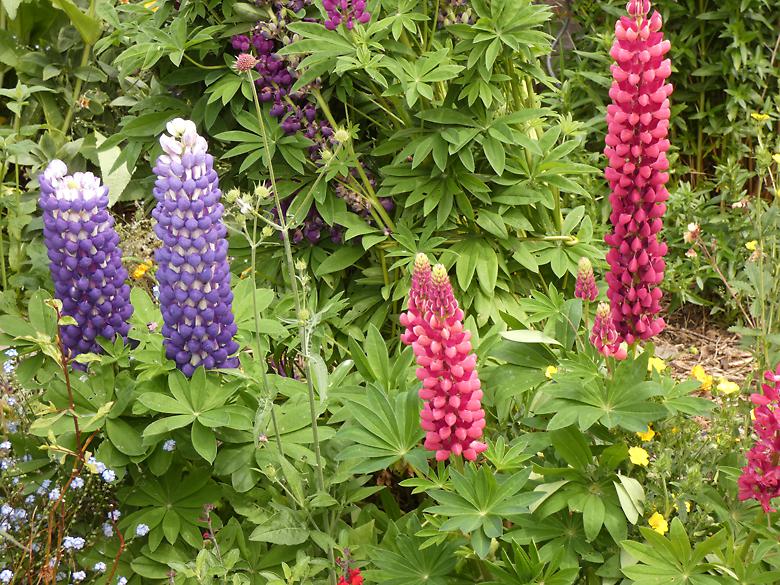 The most amazing Geranium: Geranium × magnificum, shame it flowers for such a short time.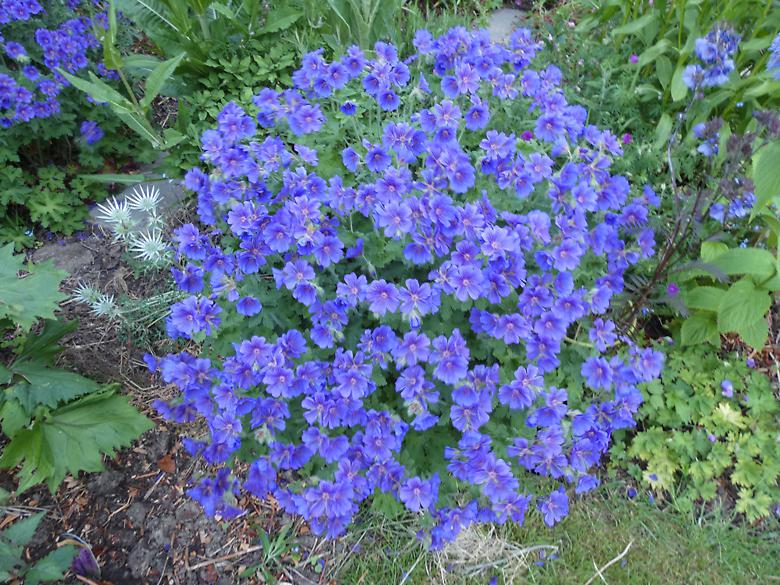 The Cordyline has two flower spikes this year.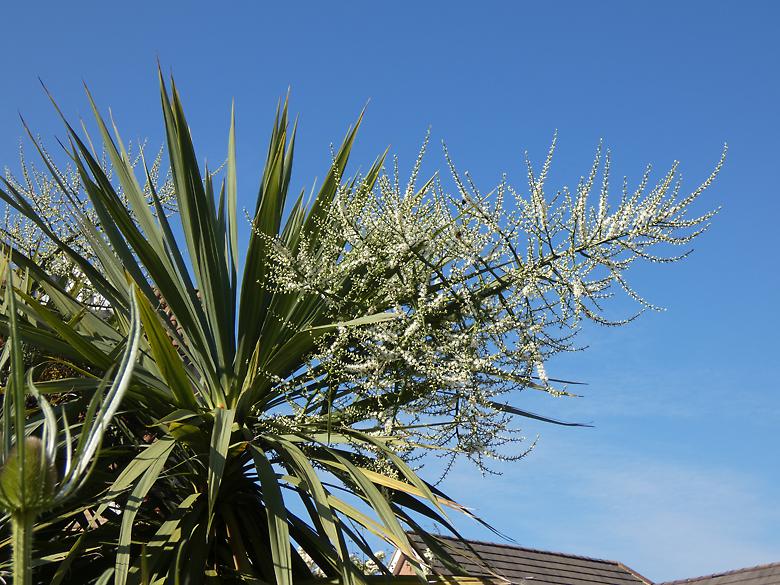 Posted by Steve