Six on Saturday (29th Sep)
Posted Sat 29 September 2018 in garden
Plenty of sun this week and it was really warm on a couple of days although windy, then the wind dropped along with the temperature.
1 Helenium with bonus butterfly
This is Helenium 'Mardi Gras' with a comma butterfly blending in fairly well.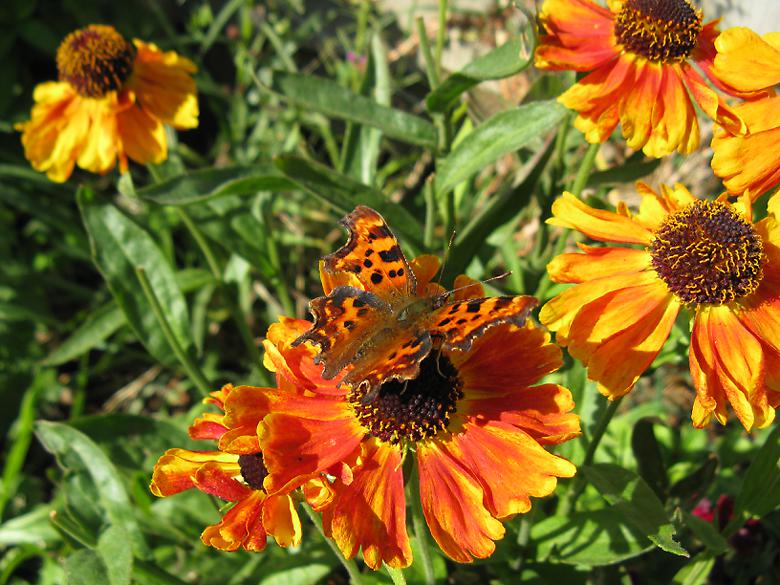 2 Penstemon grown from seed this year
I grew a few Penstemon from seed this year. I wasn't sure if they would flower the first year and of course they may not survive the winter anyway - the one I had last year didn't.
So very pleased to see this. There is another one which is starting to open which is a very, very light pink almost all white really.
Does that top one look like a face, or is it just me?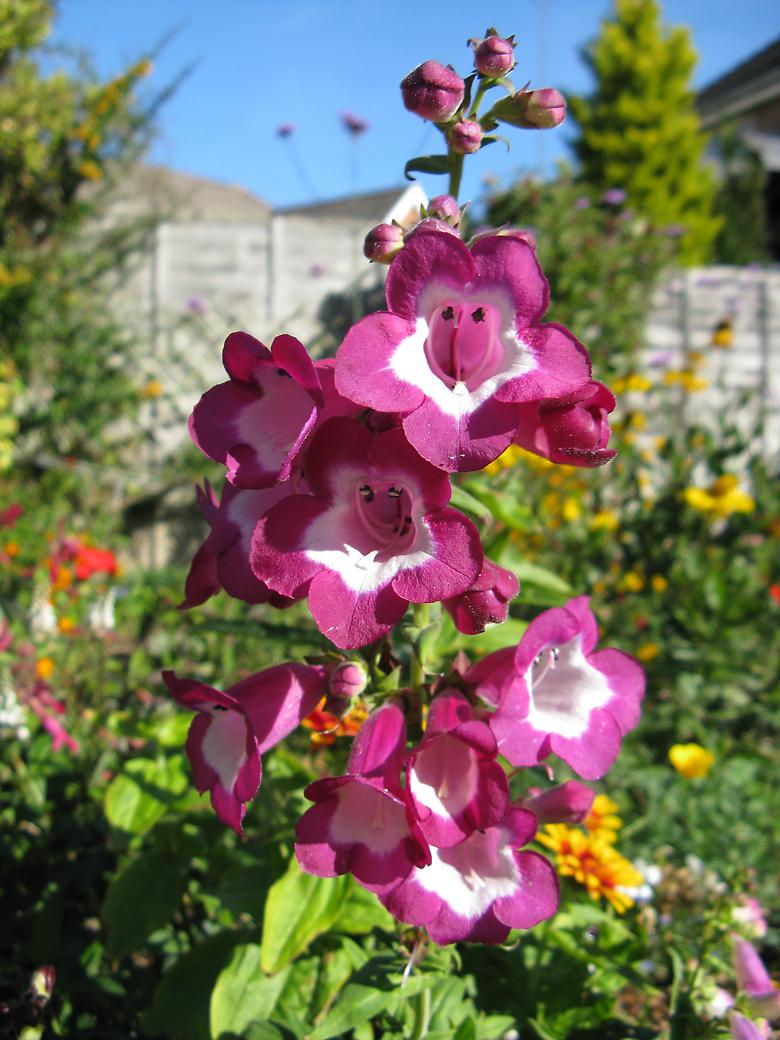 3 Tiarella 'Mystic mist'
I just got this in August. It ought to be a spring flowering plant, so why is it flowering now - the magic of garden centers. It has very interesting leaves which I hope are going to look great all year round.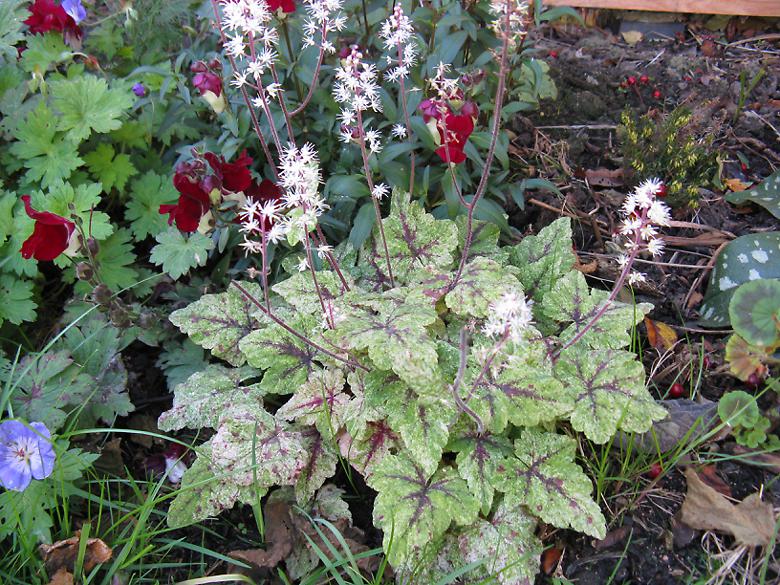 4 Verbena bonariensis
All of these Verbena appeared as seedlings in the areas where I dug up the lawn. They haven't quite come out of nowhere as there were a few last year, but these ones have grown so much better than the ones that survived over the winter.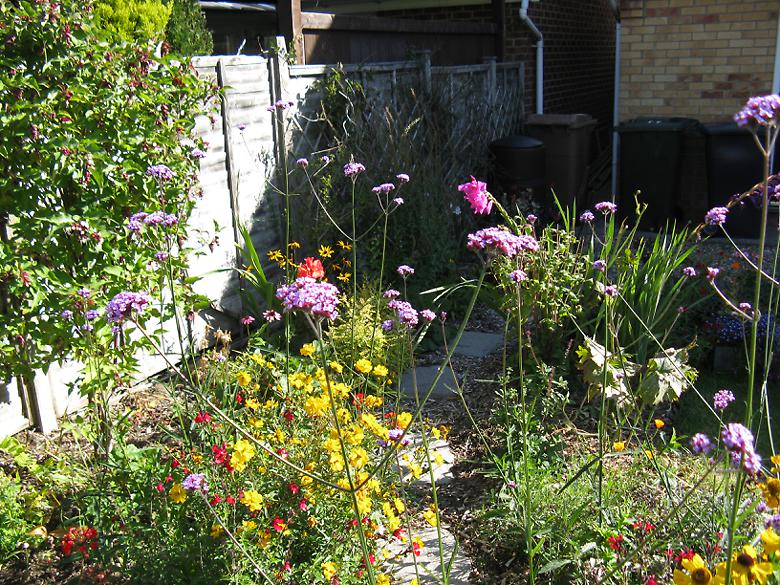 5 Lavender cutting update
This is the lavender cutting that I took last year and kept in the house over the winter. It has certainly survived but not thrived, there were no flowers. It did get shaded somewhat by some much faster growing plants round about it.
My main lavender in the container also did not thrive this year and is much smaller than last year. The individual flower spikes were shorter than usual too. I thought it would have done well in the sunny hot weather, but it appears not.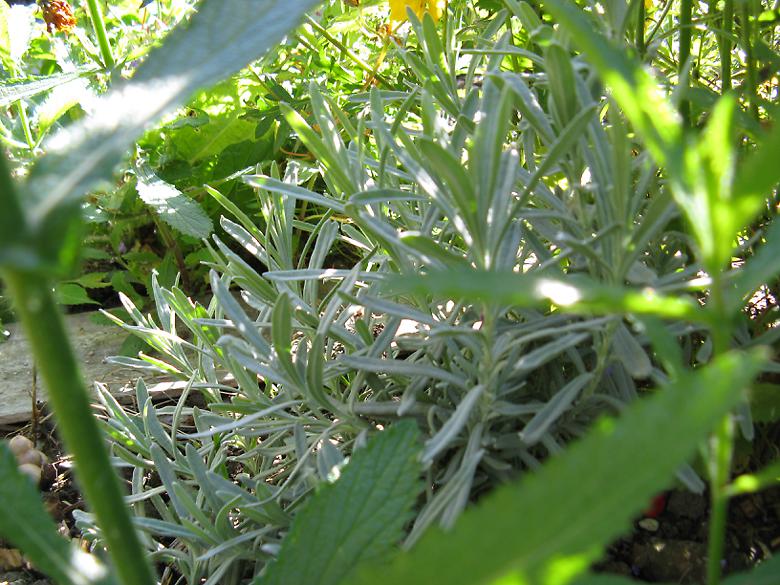 6 Primula
Only discovered I had missed this at the last minute, nearly had a five on Saturday!
A few of my primroses are starting to flower, including this one which is one of my favourites.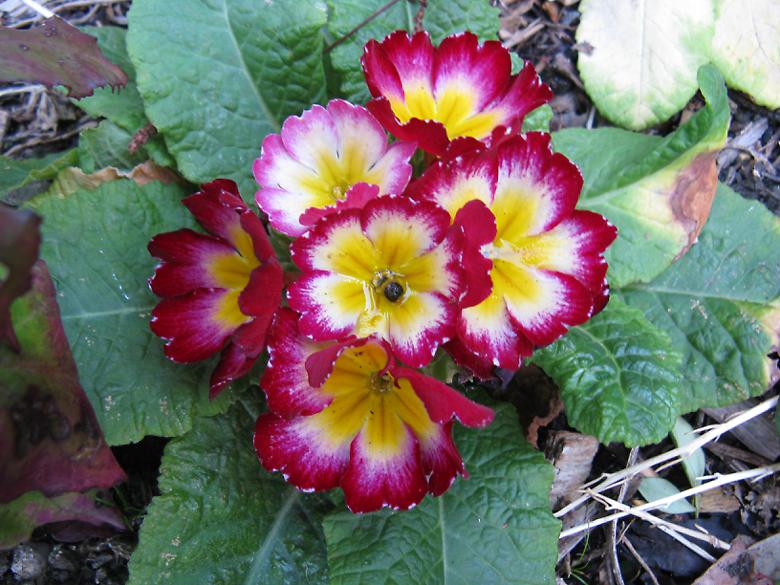 ---
Well that's it for a quick sample of what is happening in the Garden today.
For many more gardens head on over to the Propagator blog for this weeks Six on Saturday.
Posted by Steve