End of September round up
Posted Sun 30 September 2018 in garden
There was some heavy winds during the second part of the month. It seemed to dry out some of the plants in the most exposed areas, rather than causing a lot of breakages.
Compare with last year. This year is similar, apart from there being far more plants this year many of which are flowering.
Gladioli
There are still a few gladioli opening up. This pink one is in among the blue ones. I don't remember planting anything other than the blue ones here. Not saying I definitely didn't, just that I don't remember doing so.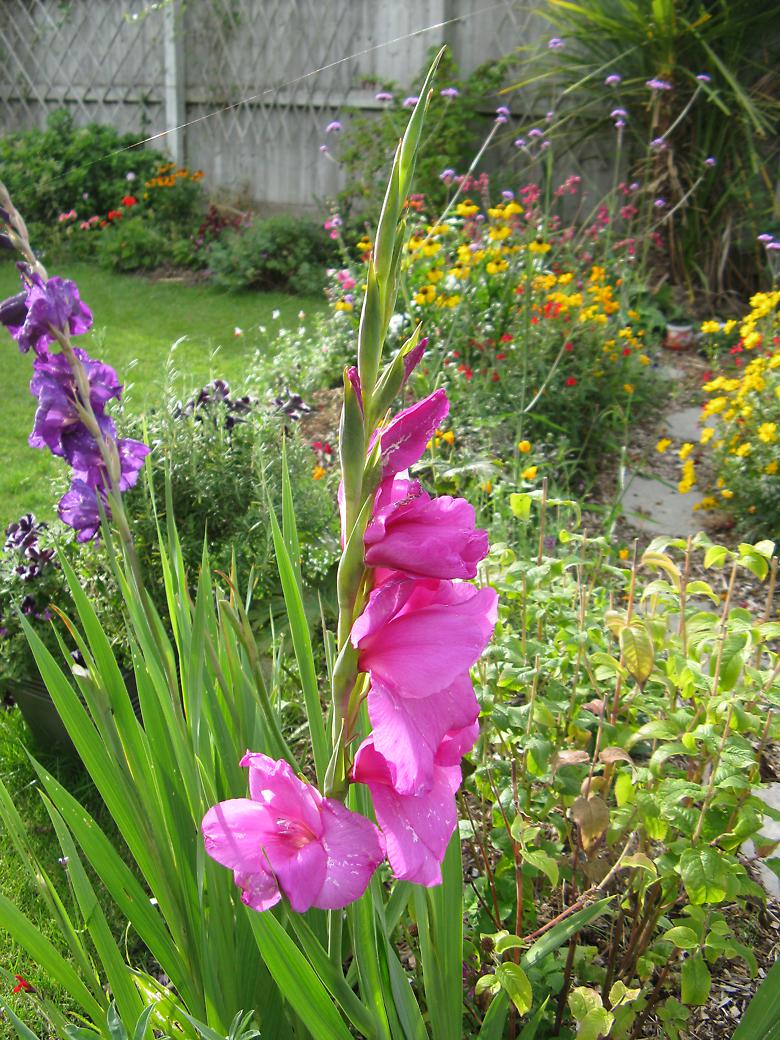 Lavender in the container
Well this is much reduced on last year. It did not grow much at all during the hot and dry part of the year. The flowers were very short too. Now it is doing better and the flowers are more normal size again.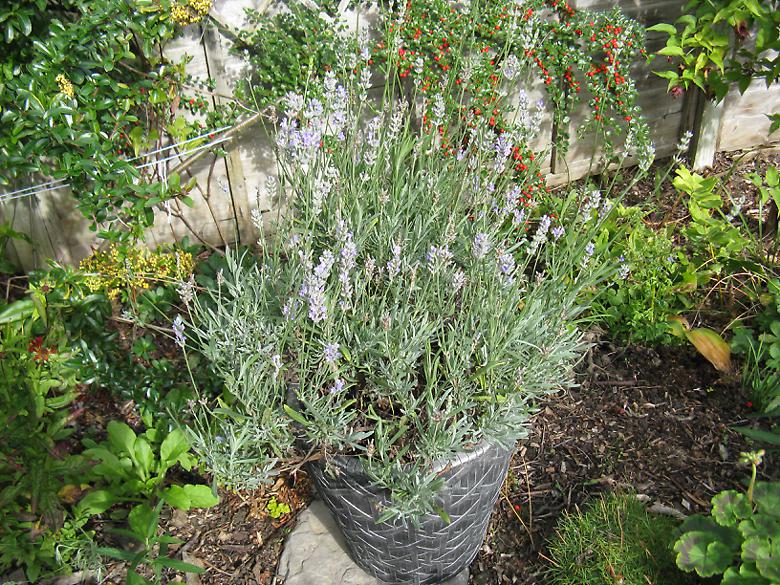 Rudbeckia
The plant is much larger than last year, although this isn't quite reflected in the number of flowers. I think it struggled a bit in the dry spell.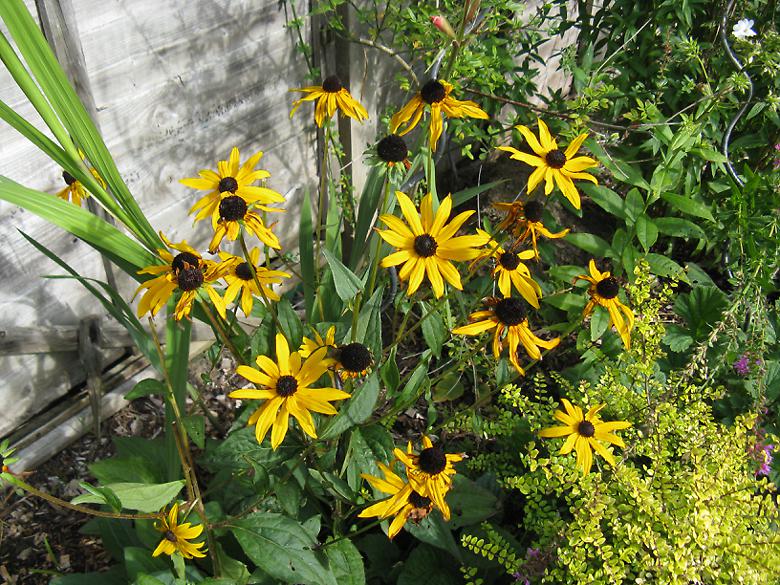 Sedum
This patch of Sedum is in full flower. I've heard that it may like full sun, but it gets almost no sun at all and it seems to be OK.
You may just be able to see the Cyclamen behind it.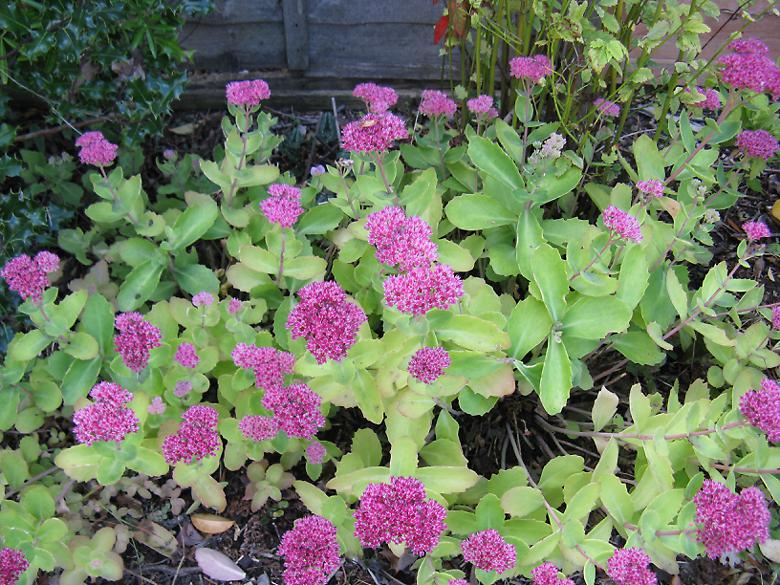 Butterflies
There has been a few Red Admiral butterflies around towards the end of the month. The butterflies are mainly attracted to the Helenium and the Verbena.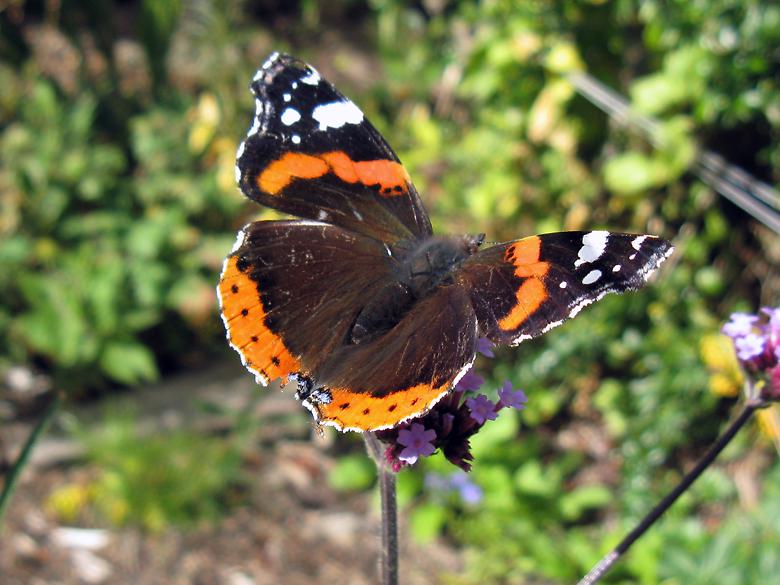 Primula
The P. vialii flowered again with just a single flower. So it wasn't so unusual that it was in flower when I bought it late last yer. Most of the other Primula on the right hand side are starting to flower. I've featured one before and this is the yellow one which is also looking good.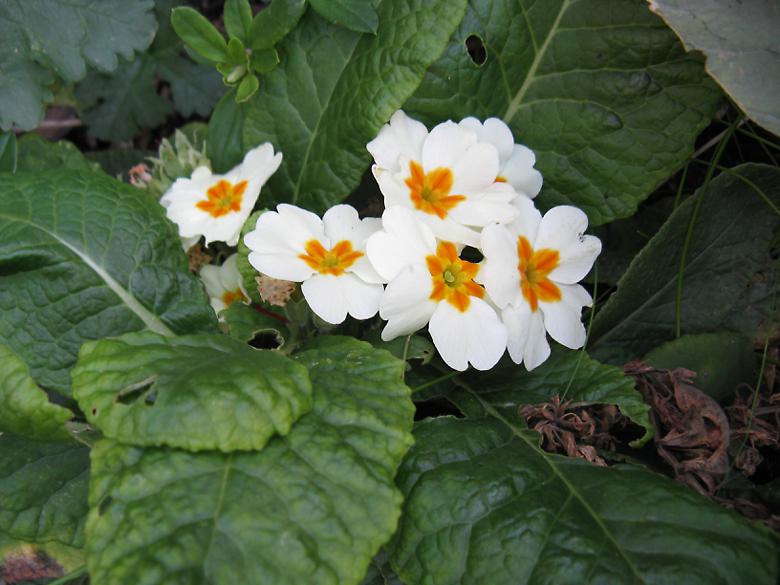 Verbena
The Verbena bonariensis that grew from seed this year in the new bed are in full flower and attracting many butterflies.
Other
The perennial Lobelia, were in flower but are winding down now. The Zinnia have been good, both in the containers and the one that survives in the ground. The Lythrum is now finished. The Heleniums and Sanguisorba 'Lilac squirrel' are still in flower. The Monarda is finished, except that there was a small new flower that grew from a new shoot from the ground.
Posted by Steve